Jumping into the Community for TCC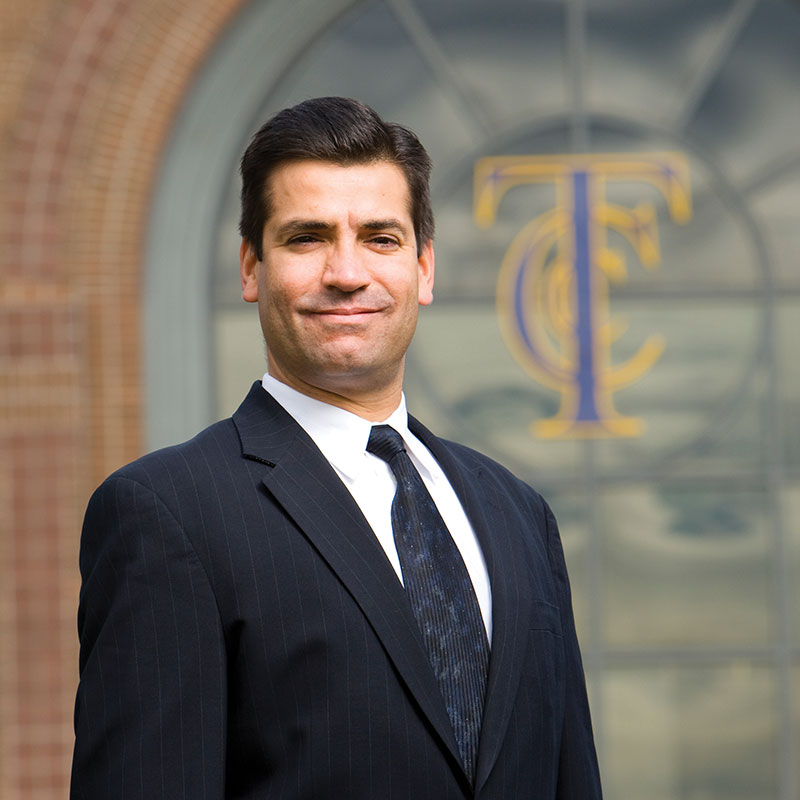 Fledgling Eagle Robin C. Johnston has just finished up his first year as Tallahassee Community College's vice president for institutional advancement and executive director of the TCC Foundation.
As executive director, he is tasked with raising private support to help fund the community college and its foundation. The lion's share of the money is used to provide scholarships for students, while other funds are used to support special programs. Another major foundation effort is to pay for new buildings and facilities, and Johnston currently is presiding over a two-year program to help fund TCC's planned Ghazvini Center for Health Care Education.
"My role is not just as chief fundraiser, it is to be a steward of the community's needs – a community liaison," Johnston said. With that in mind, he already is a member of several local boards and organizations.
Johnston has a particular affinity for TCC's nontraditional students, since he was one himself. Saying he was "completely disillusioned by high school" while living in Canada, he dropped out of school during 11th grade. He was able to run a successful courier business, and his local community college allowed him to enroll without a diploma. He went on to complete bachelor's and master's degrees.
Johnston had never been to Tallahassee before interviewing for his current position but praises his new hometown for its "welcoming" attitude.
"My wife and I absolutely love the community," he said.