Joe Mama's Offers a Unique Pizza Experience
A Surprising Slice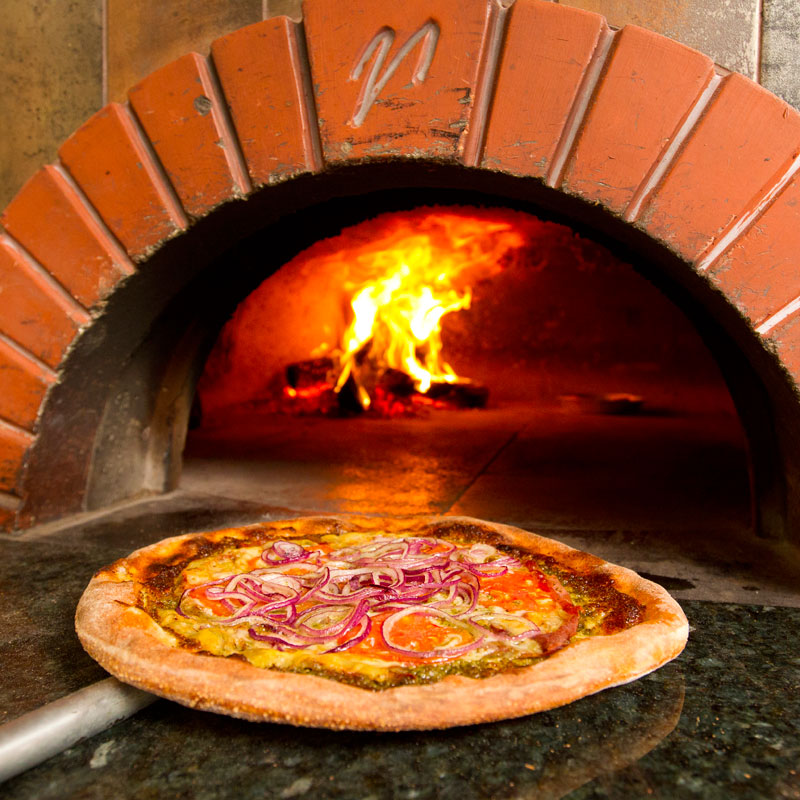 Family-owned restaurant Joe Mama's is making people think twice about pizza's reputation as just another late-night snack.
Headed by James Nunneley, Joe Mama's is making their mark on Tallahassee's food scene by creating upscale pizza using only fresh, non-frozen ingredients and their wood-fired oven cooking method.
Joe Mama's opened their Tallahassee branch a year ago with Ian Nunneley, James' son, in charge. The senior Nunneley manages the original restaurant — named one of America's top 100 "Can't Miss" pizzerias by Popular Plates magazine — in Port Saint Joe.
Expansion to Tallahassee came when the family realized many of their vacationing customers in Port Saint Joe lived in Tallahassee and, soon after, Joe Mama's found its niche in Midtown.
Joe Mama's operates a "scratch" kitchen: with no freezer or fryer in the building, as many menu items as possible are homemade, right down to the croutons. The staff also uses family recipes for their pizzas and desserts, along with a traditional wood-fired oven to cook the pizzas.
"It's the original way pizza was cooked, and it's also pretty efficient," said Ian Nunneley. The oven can cook a pizza in less than five minutes and heats to anywhere between 550 to 750 degrees. "We're different from any other pizza restaurant in town," he said.
Not to worry — no smoky flavors are absorbed by the dough because such a small amount of time is needed to cook them in the oven. The flavor of this hand-made dough develops from its 48-hour fermentation period prior to cooking.
After numerous customer requests, Joe Mama's recently started opening for lunch hours. The current operation hours are 11 a.m.–2:30 p.m. and
5-10 p.m. Tuesday through Sunday. Orders are made by whole pizza, and there's only one size — 12 inches.
Ian Nunneley recommends the Fumoso pizza. The pizza is "a little different" he says, with a pecan pesto sauce, smoked prosciutto, provolone cheese, spicy tomatoes, basil and freshly grated Parmesan cheese. "It's not your usual pepperoni pizza, but it is our signature pie."