Jeans & Chucks
Daryl Green's fashion compass points to comfort and high quality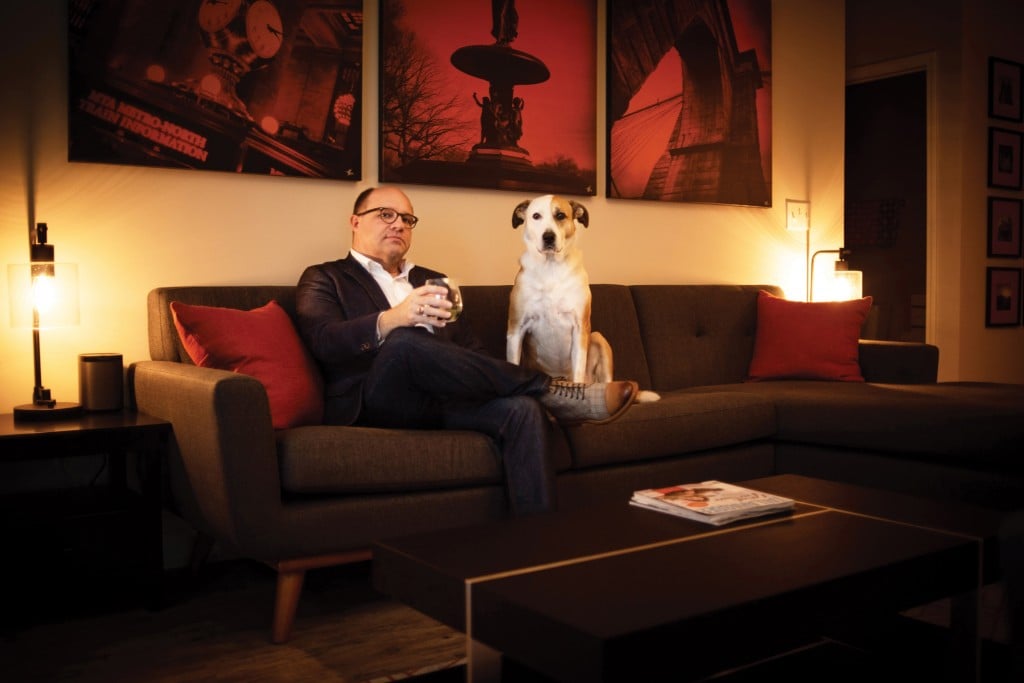 He has a ruby ring of incalculable value, a mutt that wears a Louis Vuitton collar, and an expansive collection of Converse All-Star sneakers.
Daryl Green is a clothes horse — "Anyone who knows me could shame me into admitting that," he said — and has been trend-conscious at least since he was an 8th grader in the '80s, when he desperately petitioned his mom for a pair of Z Cavaricci pants.
Billowy up top and skinny through the legs, such trousers ran about 80 bucks a pair at the time ($268 in 2020 dollars), an amount Mom refused to pay "even though everyone was wearing them."
Today, Green is grateful that Mom was judicious.
"She saved me," he allowed. "There are no photos of me in parachute pants."
Pants are a simple matter for Green these days and have been since 2010 when he took over Compass Marketing & Consulting in Tallahassee.
For years, he had worn traditional business attire to work, but "as agency head, I drastically changed my style to be more about what I wanted to wear," he said.
"I wear jeans every day. I do own dress pants, but it's going to be a very, very special situation if I'm not going to be wearing jeans."
Not just any funeral will do.
He most often pairs the jeans with a blazer and vintage band shirt — Led Zeppelin and the Ramones are favorites — and a pair of Cons, high tops or low cuts.
"I have a couple of custom pairs, one of them done in the colors of the agency: lime green, black and silver," Green said. "I might be a little less formal, but I'm on brand."
Green concedes that he drops more green on shoes than he should. Beyond Cons, his footwear collection includes assorted LV leather loafers.
One presumes that he doesn't want to get upstaged by his dog Charlie, whose makeup is unknown. Green could find it out, of course, but said, "I respect her privacy."
Generally, Green is good with paying up for something if it is going to last. When he opts for a button-up shirt, he wears it with cufflinks. He likes watches. But you won't find anything hanging around his neck. "I got over that phase in college," he said.
As to clothing brands, Green likes Ted Baker London and Psycho Bunny, a polo he's been wearing for a long time. He used to wear a lot of Burberry "until the price went up exponentially and the quality went down exponentially."
(Can something go down exponentially? I guess maybe so.)
Green, in addition to quality duds, has a treasured collection of old books, and he likes expensive cars. He leased a competition package BMW M3 not long ago, then dropped down to a Honda Accord. But he's back looking for something with which to scratch the luxury car itch.
And, Green likes to entertain and to cook. He's no stranger to Williams Sonoma, and he spent a month two years ago in Paris, where he took sauce-making and bread-baking classes at the Le Cordon Bleu cooking school.
That ruby ring? Green inherited it from his great-grandfather. The ruby, he said, is about half the diameter of a dime. He had it appraised once and was told, "You can't be walking around with that thing."
He flashed it a lot in college, but today it lives in a safe place away from his house.
You don't want to pay too much to be cool.