Jane Marks Breaks the Rules
Combining glamor and practicality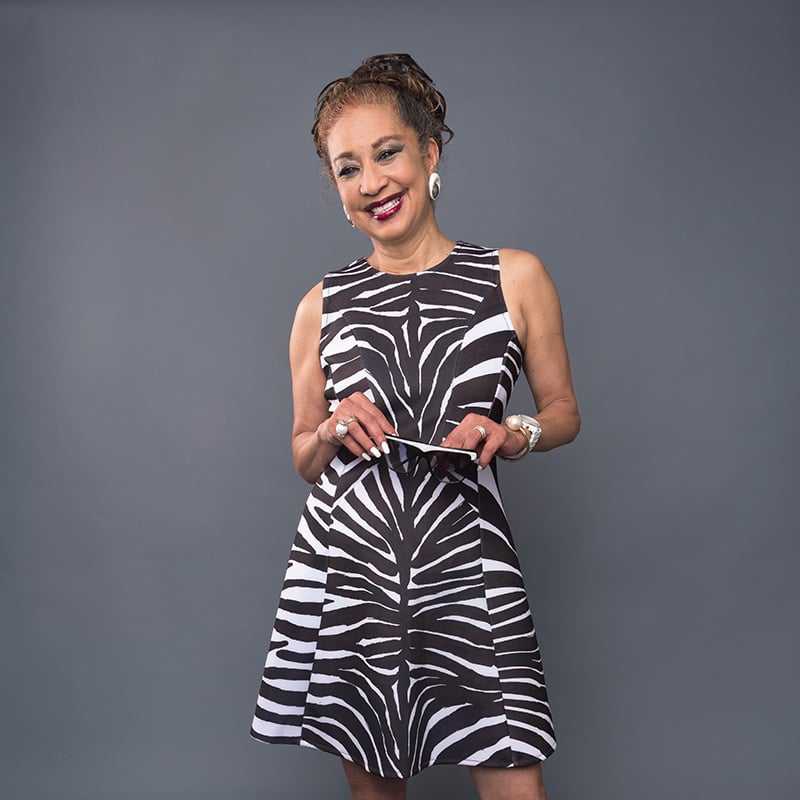 Lawrence Davidson
Jane Marks makes looking spectacular sound easy. Recently first lady of Tallahassee, the counselor and psychotherapist — and salsa teacher and Zumba enthusiast — shared some ideas on style and fashion and how she puts her own look together.
"Some bold jewelry here. A splash of color there. And top off the look with a black fedora," could be Marks' mantra. Marks' style is nothing if not daring. But though as a young woman she consumed Vogue magazine, she says it was working at Sears during college that taught her what she knows about style.
"Sears was the most expensive store in town. I learned about skin tones, colors, layering patterns and what looked good on women." She says she also learned to take chances with what you wear. "Do the unexpected. There really aren't any rules anymore. Dress for yourself and like you mean it!"
Still devoted to helping women look their best, when her husband was mayor, like a Pied Piper, Marks led scores of Tallahassee women on "shopping sprees" to promote local businesses. Hoping to see what she saw on store racks and shelves, from 18 to 150 women followed Marks from boutique to boutique, trying on clothes, receiving her suggestions and critiques and generally bonding in an atmosphere of self-improvement.
Sounding like the perfect amalgam of high-flying glamor and down-to-earth practicality, Marks says, "You know, everything I do can be done on a budget. I never shop out of town. I won't buy it if it's not on sale. And my idea-magazines are still Vogue — and Good Housekeeping."