Jack Rudloe, The Modern Day Noah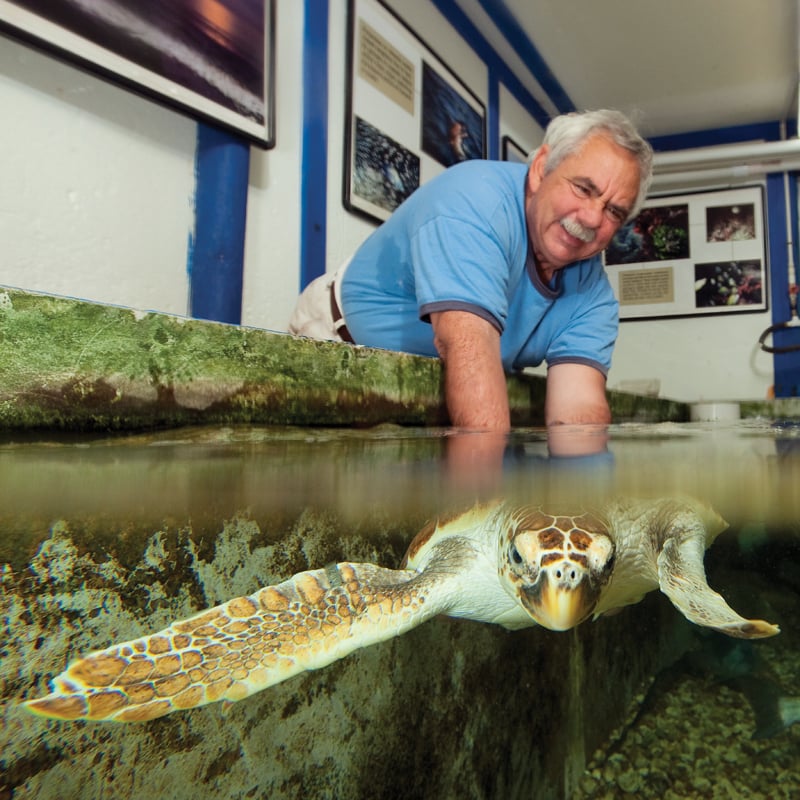 The Biblical account of Noah's Ark has become an inspiration to Gulf Coast marine biologist Jack Rudloe. His facility, Gulf Specimen Marine Lab in Panacea, is collecting species of shrimp, oysters, crabs, seahorses and more and placing them in saltwater tanks. The idea is to preserve the species and return the creatures to the sea once the oil contamination has been cleared.
"Our ultimate goal is to ensure sperm of various species can find eggs and we need to have clean water to do that," Rudloe explained. Because Gulf water has been contaminated, Rudloe's tanks have to rely on other sources of saltwater.
Time is an enemy as wildlife struggle. "I've had scores of volunteers," said Rudloe. Funding for the Noah's Ark project is sorely needed. The project receives no state or federal money, but individual donors are helping to boost its chances for success. Rudloe is also attempting to get financial backing from BP.
"The spill has destroyed the food chain in the Gulf of Mexico," said Florida Wildlife Federation Vice President and General Counsel Preston Robertson. "We are certainly supportive of all efforts to preserve species."
Rudloe is hoping public aquariums and other organizations will emulate the Noah's Ark project. "It's important for children to have hope that the Gulf coast will recover and be available for future generations."
Tax-exempt donations to the Noah's Ark project can be made by visiting gulfspecimen.org, and clicking the donate button to link to PayPal, or by sending a check made out to Gulf Specimen Marine Lab at P.O. Box 237, Panacea, FL 32346.