It's Time to Prep Your Pool For Summer
Spring means jumping into maintenance or construction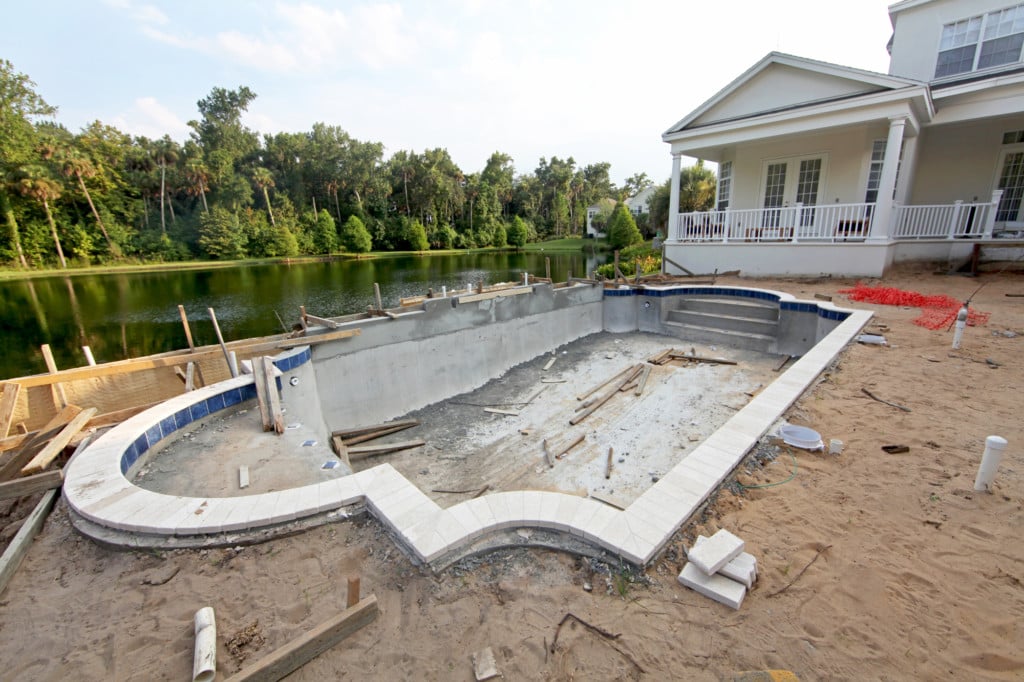 Consider the difference between an ordinary pool and an extraordinary one. That's worth contemplating when refurbishing an existing pool or building a new one. Spring marks the kickoff season for either of those possibilities.
Getting an Existing Pool Ready
If you're worn out from doing the work yourself, Tallahassee features several pool-service companies that offer weekly maintenance services.
Sprucing-up ideas include replacing tile, re-plastering, changing the pool furniture and adding new decking.
Dusty Spencer, owner of Mystic Pools, says most people renovate their pool 15 to 20 years after installation.
Plan, Design and Build Your Dream Pool
Freshwater or saltwater? Spencer says nine out of 10 customers go with saltwater for new pools. Most customers who remodel their pools also opt for saltwater, he says, adding that most people consider saltwater easier on the hair and eyes and more comfortable for swimming.
Research the pros and cons of either option.
Where should you put the pool? Walk around your yard to get a feel for the space and the view. How will it look from inside the house? Will you need an outside shower or easy access to a bathroom? In other words, a pool is not just a pool; it is an extension of the house and yard.
Call a pool company for a free walk-around, design and estimate. The company will examine the space and slope of your yard and should be able to advise on whether a retaining wall will be necessary and whether trees must be removed.
Licensed engineers will suggest designs that complement the house and existing landscaping and include the pool shape, the patio and the surroundings. A white colonial house looks nice with a grey flagstone patio wrapped around it. A more contemporary house lends itself to pavers, stamped concrete or cobblestone.
After you settle on a design, you'll need to start the permit process with the city or county depending where you live.
Also, be sure that you understand laws on safety features, including screens, fences and alarms.
For an in-ground gunite pool, the steps involve doing the excavation, putting in a steel-bar cage, spraying in the concrete, installing the tile, putting in the filter and hydraulics and installing the deck and fence. Plus, there's landscaping and other finishing touches — adding the water, for example.
A simple pool may take a few weeks and a complex pool several months, Spencer says. 
Some homeowners want a tanning ledge in the pool with bubblers. Of course, dermatologists recommend a shady corner or screening.
The pool interior may have a wide range of colors from traditional white to a Caribbean blue and sport a black bottom. Custom features include fountains and a hot tub on the side.
Be sure to have steps and a railing leading into the pool for ease of entry and exit. Those metal vertical ladders are difficult for small children and older adults to use.
Costs and Affordability
In-ground pools in Tallahassee can cost $40,000 for a basic pool to over $100,000 for a sky-is-the-limit one. Most Tallahassee homeowners do not heat their pools and thus save on energy bills. 
Accessories
Remember those diving boards and fiberglass slides? After diving and falling accidents, they've gone out of style for safety and insurance reasons. With that said, let your insurance agent know if you install a pool. 
Homeowners now are adding fun features such as underwater LED lights, sprays, waterfalls and infinity edges where the water appears to be going over the side.
Whatever you do, harness the power and beauty of water and nature. Take the plunge.