Imperial Tours Simplifies Travel to China
See more of the historical landscape and cultural fabric of China with private tours.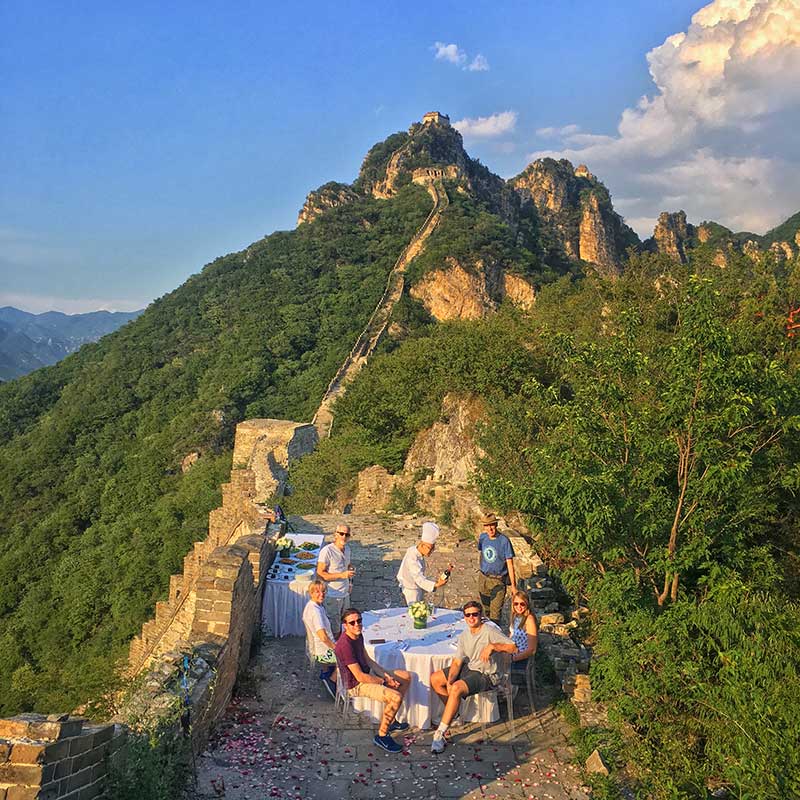 International travel, no matter the destination, has its challenges, but choose to visit China and those hurdles are significantly higher.
The language barrier, as you might expect, is considerable. Step outside your major-brand hotel and you are unlikely to encounter anyone equipped to communicate with English speakers.
And, there is the matter of China's sheer size. It is 585,000 square miles larger than the continental United States — and its population is some 3.8 times larger than that of the U.S.
In order to see China's most familiar sights, the traveler must navigate a number of airports and will experience various forms of ground transportation.
He is well advised not to go it alone. Unassisted, even the most experienced globetrotter is likely to have a stressful and disappointing experience.
Fortunately, the China-bound traveler has options of varying costs, all of which will serve to mitigate the "rough edges" he might otherwise confront upon landing in Beijing or Shanghai.
The least expensive is large-group travel (groups of 25-50 people) and is provided by a long list of vendors. Groups are required to adhere to an inflexible schedule of activities.
This is budget travel, after all, and you may be made to feel like you are a member of a herd.
A shorter list of companies offers luxury, small-group (12-14 people) excursions.
Participants choose between alternative itineraries and stay and eat at fine four- and five-star hotels.
Groups of about a half-dozen couples interact closely with one another over the course of a 10-14 day adventure. If the chemistry is right, this can be a great time.
If you are willing to pay 10-15% more than you would for luxury, small-group travel with just two to eight companions — all of whom you are required to know — I would recommend without reservation that you engage Imperial Tours of China, operated by one of Beijing's most celebrated power couples.
Imperial Tours has been in business for more than 20 years. Its staff will create for you a unique China experience designed to reflect your particular interests as determined by a pre-trip interview. The company offers a lengthy menu of upgrades and personalized experiences.
Visit the Great Wall as part of a large group or even a luxury small group and you will find yourself amid a throng of tourists.
Travel with Imperial Tours and you will be escorted to an area along the wall that you will share with no one else. And, you will enjoy a white-tablecloth lunch served in a remote guard tower.
Elsewhere, Imperial Tours will make it possible for you to visit an emperor's bedroom in the Forbidden Palace in front of Tiananmen Square.
When you go to see the Terra-Cotta Army, a collection of sculptures buried with China's first emperor, you will be permitted to closely inspect one of the unearthed soldiers created to protect the emperor in his afterlife. (Versus viewing them from a balcony.)
These are just a couple of the extras that Imperial Tours clients enjoy.
Those clients are closely attended to and pampered by Imperial Tours personnel throughout their China experience.
After a 14-hour flight that may have you feeling a bit disoriented, an airport VIP greeter escorts you through diplomatic channels to baggage claim and turns you over to an Imperial Tours employee.
You ride in a private vehicle to your hotel where the employee assists you at check-in.
Moments after your first post-flight shower, your room phone rings. Another Imperial Tours rep wants to know if you are comfortable and pleased.
In the morning, you are greeted in the lobby by an Imperial rep who will be with you during days ahead, seeing to logistics and tending to your needs.
Local guides at every stopping-off point bring points of interest alive with fascinating stories and answer all of your questions.
Imperial Tours facilitates your air travel to regions within China by taking your bags and passport to the airports early and seeing to your boarding passes.
If you have a hotel brand preference, Imperial Tours employees, whenever possible, will ensure that you stay there.
Too, they will guide you to shops offering the jewelry, clothing or art that most interests you.
China is divided into provinces, each offering unique destinations, many of which you will want to see.
To facilitate that, the lead Imperial Tours Guide, who accompanies wherever you go, is joined at each of the provinces you visit by a second guide with lots of local knowledge.
These guides prove to be excellent resources who can answer any questions you may have.
As a guest of Imperial Tours, you will travel within the provinces aboard large private coaches that have two or three times more seats than there are passengers.
That gives you plenty of operating room. Water and snacks are provided.
So, if you are planning a once-in-a-lifetime trip to China or Tibet and intend for it to be flawless, consider booking with Imperial Tours of China.
You will find that it is worth the added investment.