'Imagining La Florida' Now Open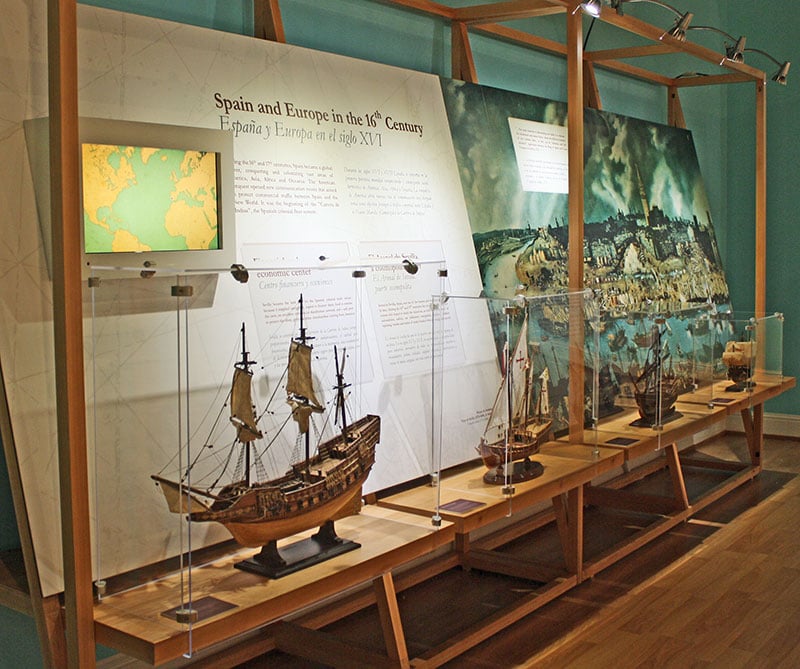 Exploring a new world is never a piece of cake. Just ask the Spanish, who encountered many perils in their conquest of La Florida. A new temporary exhibit at the Museum of Florida History attempts to tell their story in "Imagining La Florida: Ponce de Leon and the Quest for the Fountain of Youth."
The exhibit, which runs until Feb. 23, uses modern interactive technology to dissolve the mists of folklore and focus on the real people who lived, struggled and died here hundreds of years ago.
"It is designed to open eyes and minds, highlighting one of the most intriguing and dramatic periods in U.S. history," said Dr. J. Michael Francis, curator.
At the heart of the exhibit is the true story of Juan Ponce de Leon — who, despite the traditional tall tale, never searched for the Fountain of Youth. In fact, there is no documented link between Ponce's Florida expeditions and the fabled fountain. The myth emerged long after his death.
The display is free and open to the public. The exhibit was organized by Accion Cultural Espanola of Spain and the Spain–Florida Foundation in collaboration with the Spanish Embassy in Washington, D.C., and the Spanish Consulate in Miami.
The museum is open Monday–Friday, 9 a.m.–4:30 p.m.; Saturday, 10 a.m.–4:30 p.m.; Sundays and holidays, noon–4:30 p.m. For more information call (850) 245-6400 or visit museumoffloridahistory.com.