I Was Curious, He Was Out There, And I Had to Find Him
On the hunt for an unusual National Champion.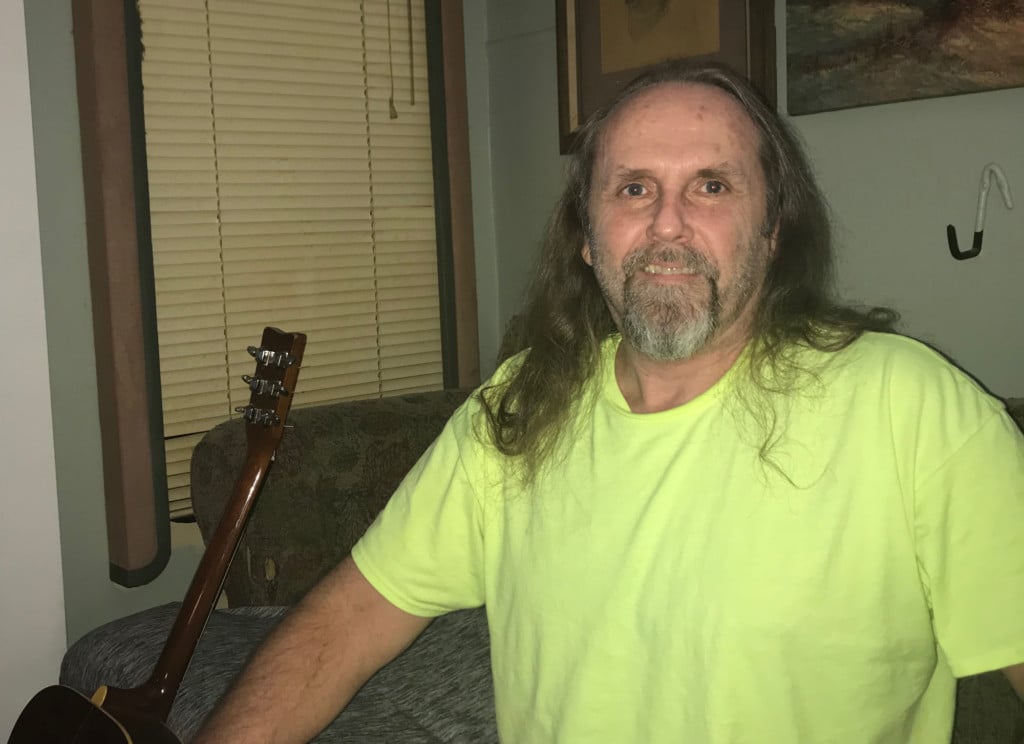 No, Barry Brockett said, life hasn't changed much in the more than two years since he became a national champion.
"Not one bit," he said. "It's still hot as hell … and heat is killing me even more doing construction work."
A building contractor and self-proclaimed jack of all trades, Brockett in 2016 proved himself extremely handy at crafting a beautifully lousy sentence — winning the grand prize in the annual Bulwer Lytton Fiction Contest. 
The competition, sponsored by San Jose State University, challenges entrants to "compose bad opening sentences to imaginary novels."
With his entry, Brockett, 57, of Wacissa, gave the contest's "panel of undistinguished judges" everything but the kitchen sink:
"Even from the hall, the overpowering stench told me the dingy caramel glow in his office would be from a ten-thousand-cigarette layer of nicotine baked on a naked bulb hanging from a frayed wire in the center of a likely cracked and water-stained ceiling, but I was broke, he was cheap, and I had to find her."
Indeed, true craftspeople build their work on such foundations.
Brockett, who grew up in Tallahassee, hardly sought national or even local recognition. He lives in his RV on a wooded lot off a dirt road in Jefferson County.
He said he worked with a brother in the real estate and construction businesses, buying homes and restoring them for profit, before the uncertainty of the housing market crash and Great Recession prompted him to buy his current home.
"I like it out here, kind of off the grid," he said. "I don't really like to have a big profile."
He never imagined himself winning a writing contest, for bad sentences or otherwise. A Navy veteran, he said he read constantly during his nine years of service. He gained an appreciation for hard-boiled fiction, detective stories known for their sex, violence and seedy urban settings.
As a petty officer, he wrote reports that required precision, helping him avoid wordiness and redundancy, he said.
Brockett now spends time on online political forums that he says inspire him to further improve as a writer. Even though he uses a pseudonym, he said, "The extent of my writing is to not look like a fool on these political forums."
And to know bad writing, he points out, you must know good writing.
A few years ago, he said, he and another forum member decided to do their own version of the Bulwer Lytton contest. He posted a few entries on the forum and then decided to enter them in the real deal. "I totally forgot about them," he said.
Then he received an email notification that judges had deemed no entry better — or worse — than one of his. He also got a $250 check.
Brockett's awfully good sentence got its inspiration from the hard-boiled fiction that its author had learned to devour.
"The character goes in looking for a private detective in a shitty little … you know, he's cheap and I'm broke and I need to find her," Brockett said. "So that was basically trying to set that mood."
We at Tallahassee Magazine had set out to learn what became of the man who had received national recognition for writing poorly on purpose, and I'm glad that we did. I like him.
On my visit to his home, I like that he felt no need to change out of his shorts and T-shirt and try to be somebody he wasn't. I like that he had a guitar in his living room and played me a few solid bars of "Tennessee Whiskey." I like that he shared with me one of his favorite pastimes — watching clips of TV talent contests on YouTube.
"You know, you see this young guy or girl," he said. "They're nervous. They get on a huge stage like that, and they just kill it. There's just something about that that just touches me.
"A lot of it is just the promise."
Not surprisingly, Brockett stayed in his RV during Hurricane Michael, losing electricity but not much else.
"A few tree limbs lost their battle," he wrote in a text message, "but all in all, I feel very fortunate."