Hummus Among Us
Yummy, yummy, yummy, put some hummus in your tummy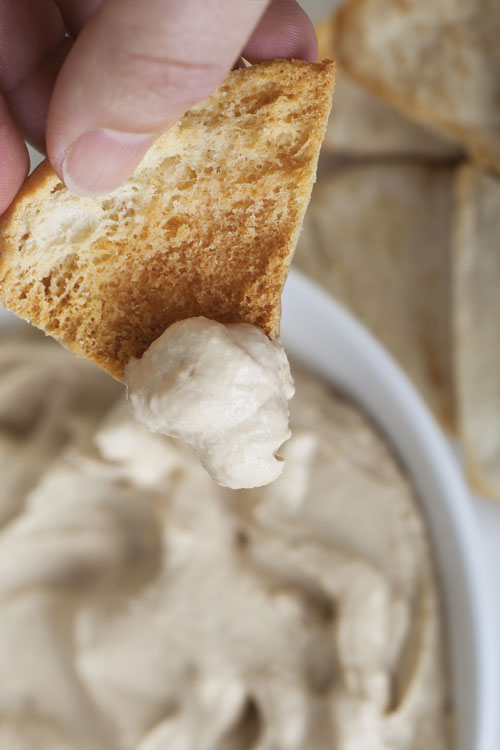 Though hummus has been around for 10,000 years, the creamy concoction has enjoyed a recent gain in popularity in the U.S. Typically served as an appetizer, hummus can be paired with pita bread, crackers, carrot and celery sticks, tortilla chips or can be used as a sandwich spread.
"We've definitely seen an increase in popularity in hummus," said Cristin Burns, marketing and project manager for local natural grocery store New Leaf Market. She attributes this increase in sales to the public's recent interest in healthier eating.
"It can introduce you into the world of eating healthy and all natural and organic foods," Burns said. "It's a great transition food."
The original hummus recipe includes mashed chickpeas, tahini (sesame seed paste), lemon juice, salt, garlic and olive oil. However, an infusion of new ingredients has evolved hummus into a food anyone can enjoy with different flavors like roasted red pepper, garlic, sun-dried tomato, Greek and chipotle.
"It's easy to modify it to your own personal taste," Burns said. The most popular variety at New Leaf is Sonny & Joe's Hummus Galilee, containing black and green olives.
And not only is hummus tasty, but it's also a much healthier alternative to calorie-filled mayonnaise-, sour cream- and cheese-based dips. It's a good source of iron, low in carbohydrates and it can help reduce cholesterol levels, according to the website of hummus manufacturer Sabra Dipping Company.
"Even people who aren't necessarily inclined to eat healthy, eat hummus," said Burns. "It always has been and always will be delicious."