How Wendy Hansen's Untimely Death Prompted New Perspective
Remembering a Friend Who Lived Life to the Fullest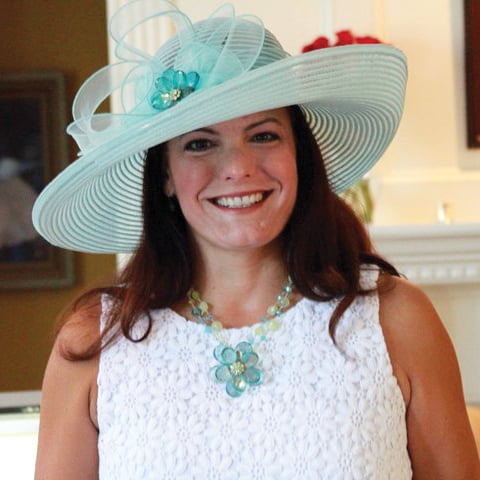 There's no perfect perspective, but often it's helpful to look back in order to mend, make room for what is new and move forward. For many of us, this has been a year to reflect as we make room for a new way without Wendy.
Wendy Smith Hansen passed away at age 44 from unexpected heart-related issues on Jan. 13, 2014. She was beautiful, smart, athletic, involved, competitive, analytical and opinionated. Wendy was a daughter, sister, wife and mother. She was a lawyer, savvy businesswoman and community leader. But to me, Wendy was a FRIEND. Our friendship could never be defined by one big thing; it's the million little things that flood my memory. It's the talks, the encouragement and the expectation to be something better in Wendy's presence that fills my heart.
It's the blessing of a long-lasting friendship that allows a special intimacy to blossom that so many of us are very lucky to have shared with Wendy. She wanted to see those around her succeed, use their skills and talents and make an impact in their community. Wendy could talk a great talk, yet she could deliver with just as much gusto. She wasn't going to voice her opinion, share an idea or make a suggestion if she couldn't back it up. And often the outline, plan or agenda was already in place before a word was uttered.
One of my fondest memories of Wendy was when she rallied a group of us around her very formal dining room table to plan a dear friend's baby shower. Every place was set with exquisite china, a matching notepad, pen and a list of duties. The table featured a Martha Stewart-worthy centerpiece and breakfast food warming in chafing dishes. Wendy really had this meeting not to brainstorm or share ideas, but to tell us how this would be done. Her instructions were precise and direct, down to matching her color scheme at home and how we could execute and change out the mini-shades on the chandeliers and coordinate throw pillows. Wendy could throw a great party down to every detail and parting favor.
Knowing Wendy as I have, I feel lucky to have experienced the sensitive side of her: the traditional, loving, emotional, hurting, honest, private and heartfelt side. Wendy exuded character! First and foremost, she was faith-filled and God-loving. She knew the call as a wife to love her spouse, Craig, with every ounce of her being. Wendy and Craig lived out an example of what I call "Anyway Love," the kind of love defined by the statement: "Honey, I will love you ANYWAY!" This love endures the deepest sorrows, and the void left as Wendy is embraced by a different kind of everlasting, heavenly love.
Wendy was an incredibly dedicated mother who sought to help her boys know and realize all they can be. It's in His comfort and grace that Jackson, Connor and Brock will always know the love, pride and hope that their mom had for them.
February is American Heart Month. We encourage you to seek out local resources related to heart health. Wendy's friends coordinated a "Go Red for Women" event in Wendy's honor and formed Team Wendy and walked in the Heart Walk this past October. Together, we can all make a difference!