How to Pull Off Trendy Fall Looks Even When It Feels Like Summer
The climate isn't cool, but the styles you love can still be worn in the land of endless summer.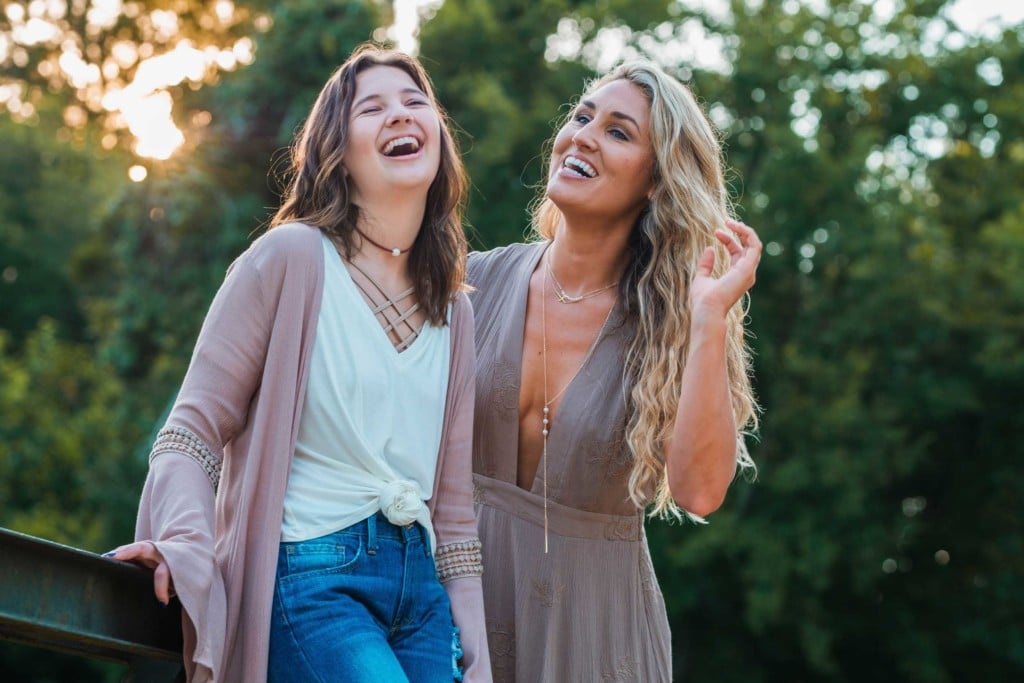 While we're still riding the heat waves of summer into September, fall can come as a bit of a shock. Suddenly, Starbucks disrupts our dog days with its swapping of cold brews for pumpkin spice lattes. Doak Campbell Stadium is packed most weekends and, the latest edition of Vogue hails the arrival of "sweater weather."
My annual reminder is my dear friend, Sara, who will infallibly send scarf-clad selfies from apple orchards and corn mazes in upstate New York. While the thought of bundling up in thick-knits and beanies has me sweating bullets, the fashion FOMO is real. If our trees are to remain green, there's no reason our wardrobe should turn over a new leaf. Your summer threads pave the way to easy, autumnal flair. For Kelley Ausley, co-owner of Rebels' Midtown Boutique, the best way to incorporate the season is through color.
"Right now, the color palette we're seeing trend for fall is gender-neutral," Ausley said. "It's more subdued and relaxed. Deep red, twilight blue, mustard yellow, olive, orange and, believe it or not, violet will be carrying over from summer." With a rainbow of colors to choose from, your go-to summer tee or tank will easily pair with denim shorts, a fine-knit cardigan or long kimono for a seasonal upgrade. If you're looking to add a new staple to your wardrobe, the cotton sweater with shorts combo is a must for the Florida fall. Finish with a pair of ankle booties, and you're gold.
[bctt tweet=""Right now, the color palette we're seeing trend for fall is gender-neutral. It's more subdued and relaxed." – Kelley Ausely, co-owner of Rebels' Midtown Boutique" username="TallahasseeMag"]
"I'm always shocked at how many sweaters we sell when it's still August and 90 degrees outside!" said Anna Reid, owner of Walter Green Boutique. "We've had warm weather for so long and the prospect of cooler temps approaching is something exciting. I always make sure to have lightweight tops and layers that feature fall colors like navy, olive and burgundy.
When someone is headed to a 3 p.m. football game, they want to be comfortable and cool." Speaking of cool, the silk scarf will be a key accessory. You may have been persuaded to purchase one last summer to embellish your messy bun, but this season, the kerchief will play a starring role. "At night, when the temperatures drop, you can use them as a shawl," Ausley said of the resurrected, '80s fad. "Tie them around your neck for a pop of color, and even fashion them to replace the handle of your purse for a new, playful look." The playfulness, Ausley added, doesn't stop there.
"Distressed looks, both in jeans and shorts, will be huge. Pearls, ruffles, huge handbags and even cowboy boots are making a comeback!" Boots, for me, are easily the best thing about fall. And if cowboy boots offer an excuse to buy more? I say, "Yee-haw!" While on the subject of my favorite footwear, Reid mentions that you can never go wrong with bare legs, boots and a skirt or dress.
At Walter Green Boutique, both maxi and mini dresses in brands such as Lucy Love and Gentle Fawn ring in the fall festival season when paired with a cuffed, denim jacket and your go-to boots. For you men out there, slipping into fall from summer will be even easier. While women are surely vulnerable to melting their makeup off in the autumn swelter, it's a fact that men sweat significantly more.
If you can already see the pit-stains when you pick up that harvest-hued, plaid button-up, just remember: Layering is your friend. At Rebels' Midtown Boutique, men do so through a selection of polos and tees from W.R.K. and Free Fly apparel. "These are extremely breathable fabrics," said Ausley.
"Bamboo blends will be nice and cozy with a pair of distressed jeans, and you can even layer a light sweater over them. With the W.R.K. brand, dress shirts are made with cotton in the front, and a T-shirt type blend in the sleeves and back of the shirt for breathability. It's all designed in the same print, so you can't even tell the difference."
As for shoes, the fellas are encouraged to join in the boot bonanza. Slip-on Chelsea boots, lace-ups and the classic wingtip in rich suedes and leather are eternally classy. I don't know about your SO, but I certainly won't complain if you want to try a cowboy boot on for size. With bold trends and bountiful adventure, the season is ripe with new experiences.