How to Build a Rain Garden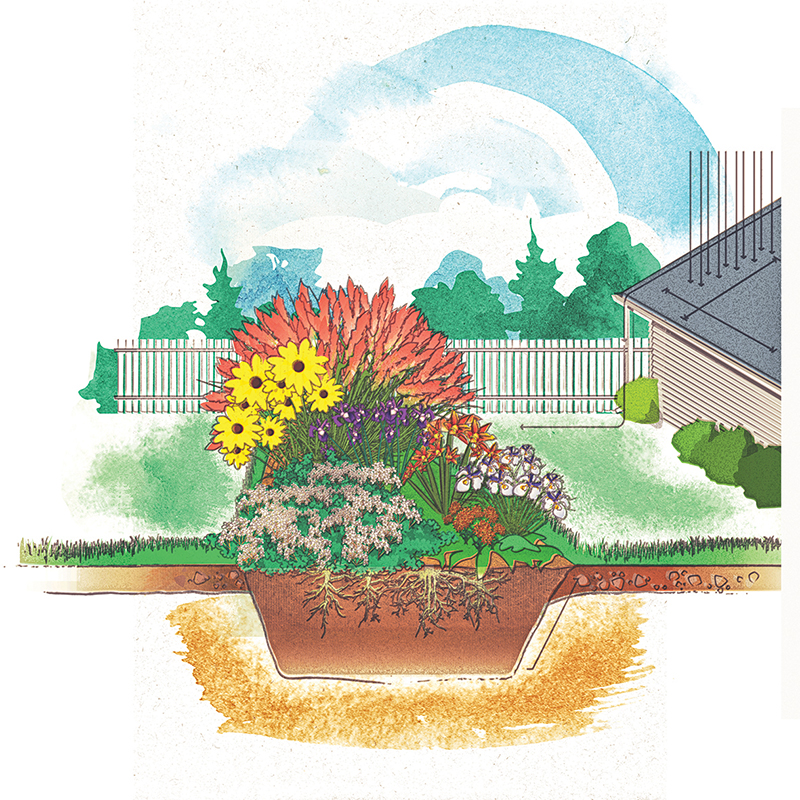 Rain gardens help reduce stormwater runoff, a growing problem as development increases the amount of ground covered by pavement. They temporarily hold water in a retention area, giving it more time to soak into the ground and return to the aquifer, as well as filtering pollutants before it soaks in. Rain gardens can be beautiful as well as functional.
Step 1:
Assess your yard for the best location for a rain garden. Consider a low place in your yard, at least 10 feet away from the house to keep water away from the foundation and away from large tree roots. Never place a rain garden over a septic tank.
Step 2:
To calculate the size garden you need, decide how much of your home's roof will contribute to the runoff. The University of Florida's Extension Service recommends multiplying the square footage of the roof area feeding the runoff by 20 percent for sandy soil and 30 percent for clay or loam.
Step 3:
Once you've chosen your garden's location, make it 6 to 12 inches deep and level, with sloped edges. It will be higher on the bottom edge than the top. The larger the garden, the greater the variety of plants you can use. Select plants that can stand "wet feet" and, ideally, withstand periods of drought, too. Otherwise, you'll have to water during dry periods.
Step 4:
Apply several inches of mulch to suppress weeds and keep the soil cool. Keep the plants watered for the first couple of months until they're established. You'll need to weed regularly for the first couple of years, until the plants spread sufficiently. After the growing season, allow the dead foliage to remain.