How the Porch Swing Represents Tallahassee's Way of Life
Set a spell on front porch swings.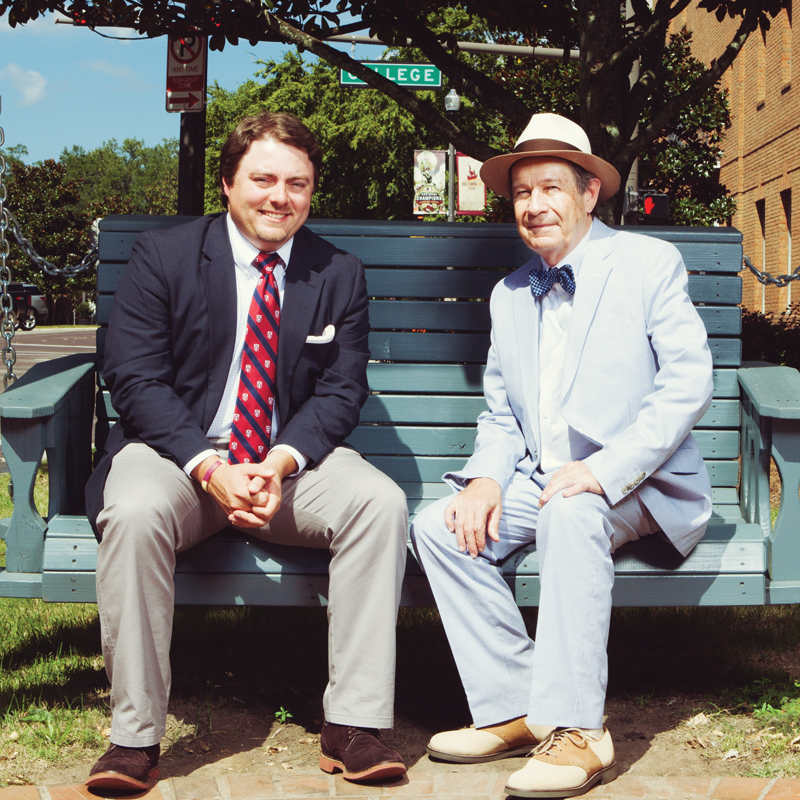 Many symbols represent Tallahassee, from the Capitol complex to Doak Campbell Stadium. Now, the Knight Creative Communities Institute (KCCI) is in the process of developing a new Tallahassee icon, one porch swing at a time.
The lazy back-and-forth of a porch swing perfectly represents Tallahassee's slower-paced, hometown appeal, and KCCI organizers have located them in public places around town, from downtown to Lake Ella.
"The porch swing represents Tallahassee's way of life, that we are welcoming new people to the neighborhood," said Betsy Couch, KCCI's executive director.
The porch swings' introduction began two years ago with the EllaVate project, a KCCI initiative designed to make Lake Ella more inviting with the addition of a new entrance, new signs — and its very own porch swing. The prototype swing at Lake Ella was designed and constructed by workers from the City of Tallahassee's Department of Parks, Recreation and Neighborhood Affairs. KCCI's Downtown Sense of Place Team soon recognized the swing's popularity and sought to spread others around town through the Tallahassee Porch Swing project.
Porch swings now dot downtown; 13 more, sponsored by local businesses and other groups, will be added in 2015. Those interested in becoming a porch swing patron — the cost is $1,200 — can contact Chris Lisenby of Tallahassee's Parks and Recreation department at (850) 891-5176.
KCCI has been helping Tallahassee through cultural improvement projects since 2007, launching several successful ventures, such as the Tallahassee Film Festival, Sustainable Tallahassee and Discovery at Cascades Park. KCCI projects seek to create a "sense of place" in the community while encouraging creative professionals to make their home here. A new group of "catalysts," as the volunteers chosen to develop these year-long efforts are called, is now working on "wayfinding" in Tallahassee. The goal, said Couch, is to take all of the "unique places of interest" here — such as Midtown, Gaines Street and the art alleys — and create ways to "further define and connect the different areas."