Holidays Are Coming — Are You Ready for Houseguests?
Company Ready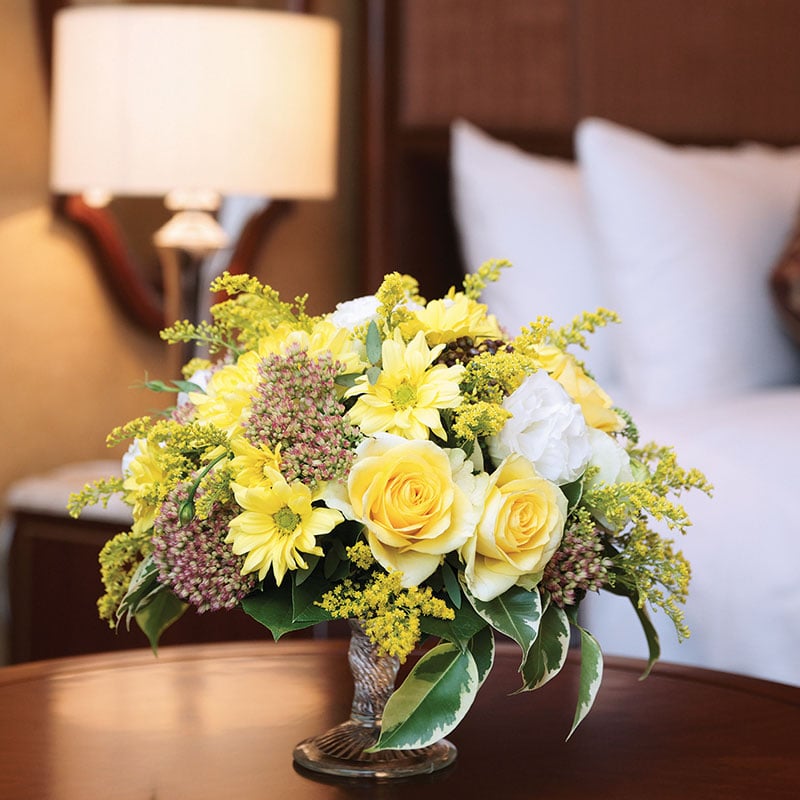 Ready or not, the holidays are on their way. In the next few months, a slew of visitors will be trotting in and out of your front door — and speaking of your front door … didn't you mean to have that refinished before Thanksgiving?
A long weekend here. A night there. Road warriors will come from far and wide to celebrate the holiday season with you and yours. After all of their travel troubles, they've certainly earned a little extra Southern hospitality. Make them feel at home by beginning the prep work on your house early enough to make an impact.
That means considering more than just how freshly laundered the towels are. From big-picture items (like kitchen gut jobs and flooring updates) to the simple things in life (a homemade batch of cookies and a few fresh-cut flowers), extended entertaining during the holidays hinges on the details.
"It does take preparation," admitted renowned local hostess Judy Pate. Pate has been impressing Tallahassee with her homemaking skills since the early 1990s, when she and husband, Mike, moved to town when he became publisher of the Tallahassee Democrat. She does have a few tried-and-true favorites in her welcoming repertoire.
"I like to bake cookies (during the holidays)," Pate continued. "Again, you have to start early. You can always freeze them. I have a recipe called 'Death by Chocolate,' which is pretty much a favorite of everyone."
Any great masterpiece starts on a clean canvas. Early on, set aside a weekend or two to organize your home in preparation for the celebratory craziness to come. Pay particular attention to under the bathroom sink and guestroom closets, as well as any other areas your company is sure to come in contact with.
Next, think about what you forgot to pack on your last weekend retreat. Eliminate a run to the drugstore for your guests by stocking up on bathroom toiletries. An abundance of toilet paper, cotton balls, Q-tips, toothpaste and extra toothbrushes is a solid investment.
"You always have to make sure you have the soaps for the showers and for the vanities," Pate said.
Another great tip? Amp up your guest quarters. Whether Grandma is luxuriating in her private mother-in-law suite or getting cozy in the family den, quality bed and bath linens can make a big difference when sleeping in an out-of-the-ordinary space. Sheets with a minimum 400-thread count should do nicely.
So guests feel that they have a space to retreat, add a warmly lit reading lamp to a nightstand stocked with tissues, a bottle of water, a good book and hey, maybe even a sleeping mask or two. Want to add even more opulence? Finish the room off with a chocolate mint on the pillow and prepare to receive your loved ones' accolades.
After a quick check for food preferences, you'll be ready to host with the best of them.
"And, of course, you need to know what color of wine they drink," quipped Pate, "garnet or gold?"