Holiday Décor for the Outdoors
Don't let the holiday spirit exist only indoors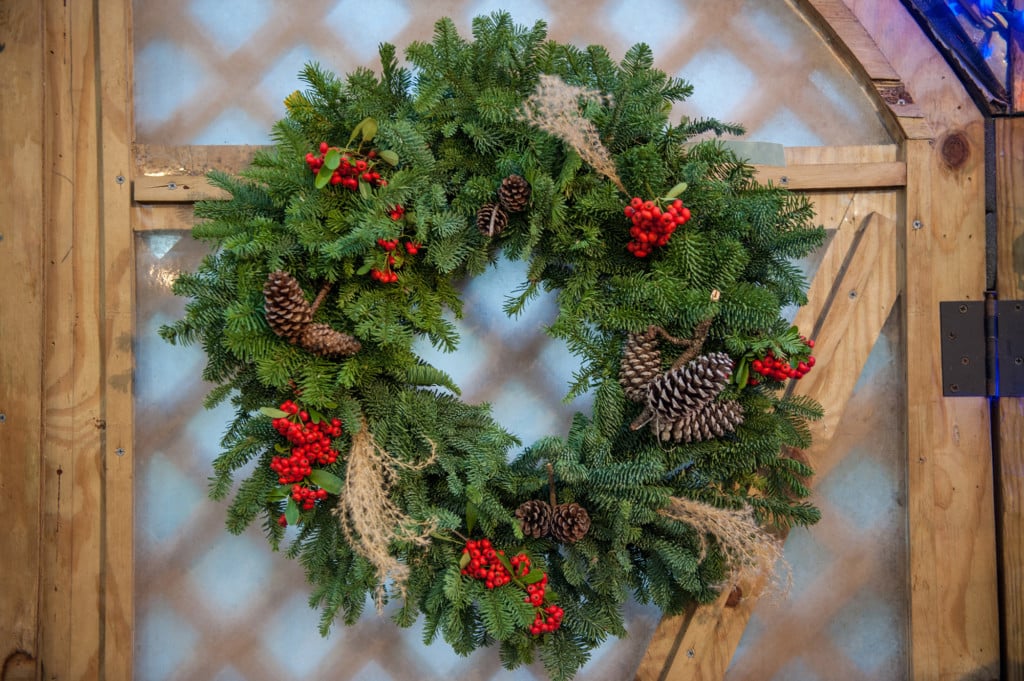 For me, the day after Thanksgiving has never been about Black Friday shopping. That day instead brims with the bright white of string lights and a rainbow of generations-old ornaments as we begin decorating for Christmas.
As a child, I would tackle the indoors with my mom and sister, carefully shuffling through wreaths and nativities wrapped in newspaper.
From sun up to sundown, my father would turn the outside into as much of a Winter Wonderland that Florida would allow. My father works with his hands and has a keen eye for creation.
He didn't want the same light-up, blow-up décor that everyone else had in their yards, so he took to creating his own.
I'm not going to insist you go out and buy wood to whittle and fashion your own reindeer. But I'll point out that you have many affordable and easy décor options that will make your yard stand out.
You can find galvanized tin buckets at antique stores, flea markets, craft stores or tractor-supply stores. Take three to four varying in size.
With the largest as the base, stack them in order according to size. You've created a Christmas tree. Now string colored lights around it for a rustic, country Christmas aesthetic.
Want a fun family activity? Fashion your own signs and yard posts. All you need are wood and paint. In greens and reds, paint on messages of holidays cheer, perhaps including "Santa, Stop Here." Do it together every year, and watch your children's handwriting change as they grow.
Whenever we go to the Christmas tree farm, my dad always asks for extra clippings from which he creates beautiful wreathes for our doors.
Most tree farms will give these to you for free or for a small fee. Fashion these clippings and top them with a bright red bow.
If you don't have a green thumb for crafting, Tallahassee Nurseries specializes in pre-made, fresh-cut wreaths and garlands.
For this holiday season and holiday seasons to come, the garden center also offers a variety of silk and permanent wreaths and garlands.
Plants are a beautiful way to naturally emphasize the winter, especially when the holidays offer flowers specific to the season.
Think Christmas cactus and poinsettias. Kelly Dewall, floral designer with Tallahassee Nurseries, encourages customers to explore the vast variety of poinsettias including gold, green, multicolor and the ever-popular red.
Christmas trees don't have to remain indoors. Tallahassee Nurseries, Esposito Lawn & Garden Center and other locations offer an abundance of real trees that can be planted in your yard and then decorated.
Alongside plenty of plants, Esposito Lawn & Garden Center's Christmas shop is a place for décor galore.
Owner Ralph Esposito says he's always looking to add to it with angels, nativities, yard art and more.
Of course, the best way to see all of your hard work is to provide plenty of light at night. String lights are the most popular for lining your house and trees.
To many, only twinkling lights and beloved decorations evoke that one-of-a-kind feeling of the holidays.
"Decorating your lawn for Christmas is so special," said Dewall of Tallahassee Nurseries, "because it brings about a feeling of community and gets everyone inspired with a great feeling of oneness during the holidays."