Capital City Country Club's Storied History
Tennis courts, croquet grounds and a six-hole golf course opened at The Grove in 1908.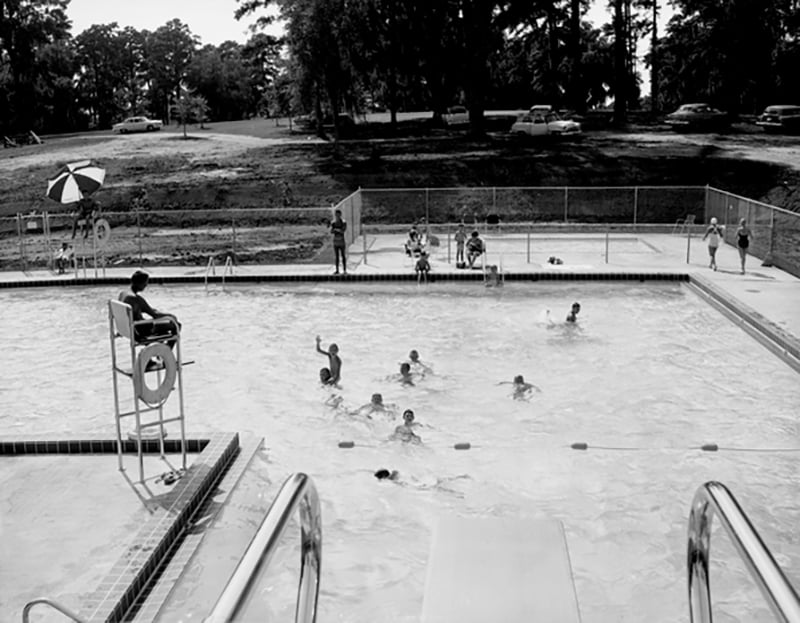 In 2001, Sidney Matthew — a golf aficionado and author of several books about the game — wrote a four-part series about golf in Tallahassee for Tallahassee Magazine. He explored the lives of local golfers who witnessed how golf evolved in the capital city, but he also wrote about the origins and development of the town's flagship golf course, Capital City Country Club. Here, based on Matthew's work, new interviews with current country club leadership, and other sources, we hit the highlights in the life of CCCC.
The first incarnation of Capital City Country Club was developed when leading citizens established tennis courts, croquet grounds and a six-hole golf course at The Grove in

1908

. This club was organized as the "Tallahassee Country Club."

In

1914

, George Perkins bought the Houston property about a mile south of town and decided there was enough interest to build a golf club there. He hired Herbert H. Barker, an English golf course architect, to design what is now the back nine at Capital City Country Club. The club was known as Hill City Country Club until around

1923

, when Perkins decided to get out of the golf business and sold the club to the membership. "A number of prominent citizens met at the Tallahassee Chamber of Commerce and decided it was in the best interest of the community to have an outstanding golf facility and so they decided to raise the funds to purchase the property from Mr. Perkins

as a re-incorporated Tallahassee Country Club," said Jay Revell, current vice president of the Tallahassee Chamber of Commerce and president of the CCCC board of directors.

The Tallahassee Country Club was formally organized on

Feb. 28, 1924

.

During the Great Depression, golf courses went out of existence and the property was liquidated, sold and developed into other commercial endeavors. The benefactors of Tallahassee Country Club had other goals in mind for their land. On

Aug. 27, 1935

, the clubhouse and golf course property were deeded to the city, and it became a municipal golf course.

The federal government's Works Progress Administration made improvements to the Tallahassee Country Club course thanks to a $35,000 grant. The new golf course was also fortunate to have the advice and counsel of one of America's premier golf course architects, Albert W. Tillinghast. Tillinghast was then employed by the PGA of America as a consulting golf course architect. Thanks to Tillinghast's input and an infusion of cash, an additional nine holes were added to make Tallahassee Country Club a regulation, 18-hole golf course in

1938

.

In

1948

, the old clubhouse at Tallahassee Country Club was situated beside the present 13th green, which was then the 18th green.

The city continued to operate the Tallahassee Country Club as a municipal course until

1956

, when it decided for financial reasons to offer it back to club members. Mayor J.T. Williams Sr. signed a lease

Feb. 14, 1956

, returning the operating rights to members of the Tallahassee Country Club, and on

May 4, 1956

, the club became private again. An additional nine acres would soon be added to the property along with a new clubhouse, swimming pool and tennis courts. Blair Stone, club president, fulfilled a promise to jump into the new pool during the grand opening in

1957

.

In

1989

, the downstairs lounge area was renovated. The 19th Hole grill was updated, and the grill's dining room was expanded along with the men's card room. A new golf pro shop was also built. The clubhouse was given a major facelift during a renovation project between

January 1999

and

July 2000

.

The club successfully negotiated an ongoing relationship with Honors Golf, a national golf course management firm, in

2017

. Many new things are in the works, including a full-service golf shop. General Manager Mike Abate said the facility hosts about 40 golf tournaments a year now and he expects that number to increase with new programs like the Capital City Charity Series that will kick off "in thevery near future."