Historic B&Bs Along the Emerald Coast Are Full of Old-World Southern Charm
Come On Inn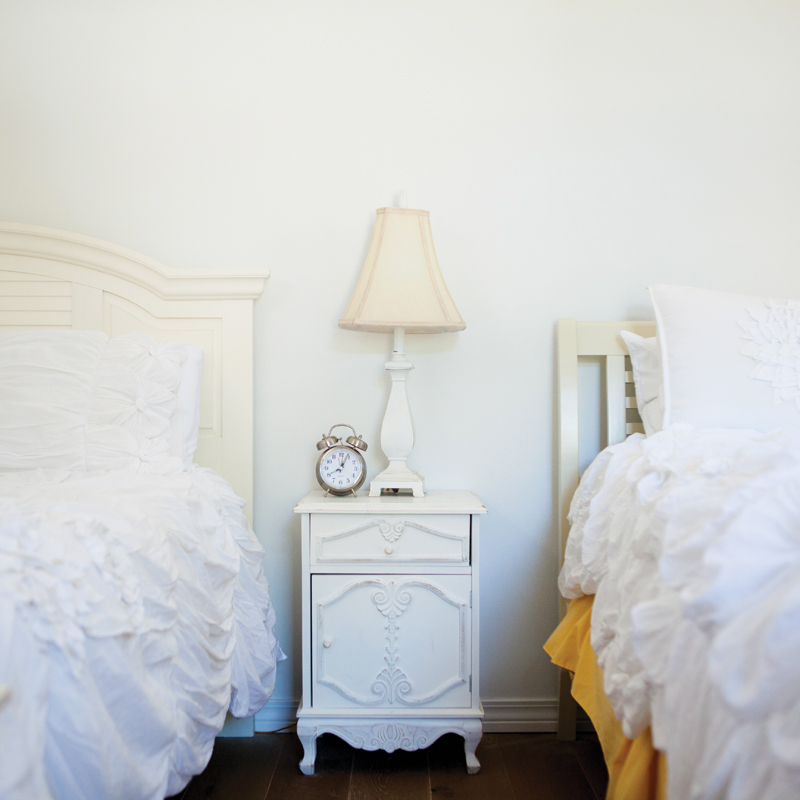 The history of bed and breakfasts (B&Bs) in America dates back to the time of early settlers. As the pioneers traveled the trails and roads across this country, they sought a safe refuge in homes, inns and taverns. In fact, some of those historic accommodations now serve as B&Bs.
During the Great Depression, many people opened their homes to travelers to bring in some additional money for the family. The term "boarding house" was used at this time. After the Depression, this type of lodging declined, and many people had the idea they were just for low-income travelers or drifters. In the early 1950s, the term "tourist home" was coined for homeowners renting out rooms along with a warm meal. Once motels began to dot U.S. highways, they were soon forgotten.
Today there are nearly 30,000 B&Bs throughout the states. The concept is now well accepted as a niche category within the hospitality industry. In fact, there are newsletters, travel publications and guidebooks dedicated to B&Bs.
By serving breakfast to guests in a central gathering place, B&Bs by nature appeal to those seeking a social travel experience. It's also a highly social lifestyle for the innkeepers, not to mention a steady revenue stream that can quickly pay off a home mortgage, making for a smart real estate investment.
We "checked in" on four family-owned and operated B&Bs along the Emerald Coast to bring you their stories.
Pensacola Victorian is a Lesson in Local History
At an age when they could be enjoying a life of leisure, Barbee and Chuck Majors are spending their golden years hosting thousands of guests in their five-bedroom, turn-of-the-century home. Still, they can't wait for the next guest to arrive. For this innkeeper couple, meeting new people is the most exciting part of running a bed and breakfast.
"They come from all over the world. There aren't too many countries represented who haven't stayed with us," Barbee Majors says.
And with so many stories to tell, the Majors' guests come seeking history and charm and leave the Pensacola Victorian wanting to hear more.
As Barbee tells it, the home is a Queen Anne Victorian built in 1892. In its day, it was considered one of the better homes in town. In fact, William Hazard Northup, the sea captain who built it, served as mayor of Pensacola in 1897. The home reportedly served as a mortuary at one time, too.
For Barbee, living and working in a Pensacola Victorian is literally a dream come true. While on their annual vacation in Navarre 17 years ago, her best friend dreamed about a home that she said would be Barbee's one day. While surveying the Pensacola market, the Majors happened upon a quaint bed and breakfast on West Gregory Street that matched her friend's description.
To their surprise, not long after returning home to St. Louis, the Majors learned the dream home was up for sale. They put in a bid immediately, and in three months the Majors were in the B&B business.
"My friend's dream came true, and so did mine!" Barbee says.
The Majors seem to be naturals. Barbee grew up in the restaurant business, and during the summer she helped clean cabins and wait tables at various YMCA camps her father managed. And when she grew up, she ran a company in St. Louis that produced special events and promoted artists, photographers and musicians, so managing a household "wasn't much of a leap."
She now chalks it all up as a sign she was destined to be an innkeeper. The couple's charm results in plenty of repeat business for their four guest suites: the Victoria, Elizabeth, Suzanna and the Captain, named in honor of the home's original master.
By definition, every B&B stay includes breakfast. Here, the Cottage Café, which opened in 2004, serves a hearty, homemade breakfast and lunch (Monday through Friday from 11 a.m. to 2 p.m.) out of what was the home's carriage house.
"Everything is good, but the chicken curry salad seems to be a favorite. People come in asking for it," she says.
Barbee loves that her guests come for some hospitality but leave rested and full of history.
"They tell us it's comfy, Southern and happy, and that's what we wanted," she says.
Highlands House is From an Era Gone By
If you can wow a bride on her big day without a hitch, the rest is a cakewalk, so to speak. Over the past dozen-plus years, the Highlands House on 30A in Santa Rosa Beach has become a popular place for both local and out-of-town brides looking for a romantic place to have a beach wedding. But that's not exactly how this beachfront B&B started …
New Yorker Marc Russack has been the owner and operator of Highlands House for the past three years. His father, Ira Russack, purchased the Antebellum-style home about 14 years ago. The home dates back to 1946, and for many years it was a haven for transient homesteaders coming through town. Today, guests travel from near and far to stay in the gracious, nautical-themed guest suites.
"We get guests from Atlanta and New Orleans and also international guests from Germany and Austria," Russack says.
Many people fantasize about running a B&B, and though it's "wonderful," this business entrepreneur didn't exactly expect to run one. Russack has a retail background and most recently owned a motorcycle rental business in Miami.
"It's a lot of people's dream, but they may not realize the responsibility and work to be open seven days a week," he says.
The innkeeper's vision is to re-envision Highlands House.
"I want to revamp and refresh the brand," he says. According to Russack, the one-stop shop concept of offering accommodations, catering, florals, cakes and planning has made Highlands a "dominating force" in the weddings market. Russack would like to build on that reputation and grow the catering side of the business. Taking the lead is Culinary Institute of America-trained Chef Kevin Purdy of Nashville, who has developed a following at the B&B's on-site café and bar, recently renamed 1946 at Highlands House. A stay at Highlands includes breakfast at the 1946, but it is also open to the public with seasonal hours for brunch, lunch and dinner.
Currently, there are seven guest suites available for rent, all with nautical names such as Driftwood and Seascape. All have private baths, and four of them offer Gulf views. A sunroom spans the entire length of the house and opens on to a sweeping veranda allowing everyone to enjoy the home's "killer beachfront view."
Russack has big plans for physical changes, too.
"I want to connect the front and back into one large bridal suite and perhaps move away from the coastal theme. Maybe something Parisian French," he says. "I want it to be fun, with music and atmosphere. A timeless place where you don't know what era you're in."
Russack says running a B&B and staging weddings requires
a team.
"We are a big family here. We care. We're here for everybody," he says.
And if beach-loving B&B guests continue to venture to Highlands House, he dreams of expanding the concept to a second location.
Hibiscus House is the Place to 'Be'
Just a stroll from the sugar-sand beaches of Santa Rosa Beach, on a shady tree-lined street called DeFuniak, sits Hibiscus Coffee & Guesthouse. Covered in lush, leafy vines, it has 12 distinctly different accommodations nestled within a cluster of quaint spaces — the original main house, a cottage, a barn and converted mini-flats apartments — all furnished in an eclectic, casual homey feel.
Like many good things, Hibiscus — owned and operated by Stephanie Vantassell and her family — evolved over time. The Old Florida-style house, which now houses the café, is the original building and home to four guest rooms — the Turner, Magnolia and Hibiscus rooms upstairs and the Art Deco room downstairs, which is pet friendly. Just across the courtyard is the Woodpecker Cottage. It used to be a shed and was at one point a jewelry shop.
The oldest building is affectionately known as Bert's Barn. As Vantassell tells it, it dates back to 1904 and was originally located down the street.
"Someone put an ad in the paper that said 'Come and get it,' and my uncle (Kurt Tape) did," she says with a laugh.
Upstairs are the Tropical Bird and Romance Room — the most popular for brides and couples. Both suites have sofa sleepers, mini living areas and a shared kitchen. These two rooms, which feature "smart" TVs with access to the Internet and Netflix, are often rented together at a discount. And the most recent addition to the offerings here are called "the flats." The front office is on the first floor and two one-bedroom apartments, or flats, are above.
Equally as laid-back and welcoming as Hibiscus House is its innkeeper, who relishes the opportunity to work in hospitality and for her family.
"This was not my aspiration, but I am unbelievably excited," Vantassell says. "It's all about the people. You get to meet all walks of life in this job."
Though it's sometimes hard for her to carve out personal time running a B&B that is open daily, the meditative vibe of Hibiscus seems to be a ground wire for Vantassell. At the start of each day, as the coffee and herbal tea are brewing, she chalks a word on the sign that hangs out front that conveys the spirit of the B&B. What started as an inspirational thought for the day has become a tradition known as the "Be word" — as in "Be happy," "Be thoughtful," "Be grateful" and so on.
And now, guests anticipate it.
"Sometimes people call me from out of town and ask me what the word is, just because they want to know," she says. "It's become so popular, it's spurred a life of its own, so we started putting it on our Facebook page, too."
Vantassell is proud of promoting her B&B using new media channels such as Facebook and Twitter. Hibiscus House is marketed as an alternative to traditional vacation stays at resorts and hotels in the area.
"If folks are wanting to get away from the busy tourist scene in Destin and Panama City, this is like an escape to Grandma's house," Vantassell says. The off-the-beaten-path positioning is catching on with celebrity types looking to fly below the radar, too.
"We are getting a lot of musicians and songwriters with the 30A Songwriters Festival. We are cool with them, so they can come here and be incognito," she says.
Another draw for a niche market attracted to the beatnik 30A scene is the Hibiscus House Café, which is 100 percent organic, locally sourced and all vegetarian. It is open to the public for breakfast daily from 7:30 to 11:30 a.m.
"We make everything homemade and fresh every day," Vantassell says.
If you want to feel relaxed, this is definitely the place to "be."
Aunt Martha's is a Living Legacy
Though built just 15 years ago, the romantic, Old Florida-style Aunt Martha's B&B has the ambiance of a time from days gone by. Martha Jo Garvie (for whom Aunt Martha's is named) would know: Her grandparents, Theo and Molly Staff, owned and operated Fort Walton Beach's first hotel, the Gulf View (now the headquarters for the Emerald Coast Junior League). They also built the first restaurant in town, Staff's, which recently closed after celebrating its 100th anniversary.
Garvie grew up helping in the hotel and the family garden that surrounded it. Sometimes she helped her grandmother make cheese and butter — luxury byproducts from the family's cow. Helping with the weekly wash wasn't so bad, because her father was the proud owner of the first wooden washer in Fort Walton Beach.
"I was born in 1941. When I grew up here, there were only about 90 people in town, so you had to be resourceful. We all helped. Everyone had a part," she says.
When her husband, Bill Garvie, retired from the FBI, the family property owned waterfront property, but it was zoned for commercial use. They had five kids and 16 grandchildren, so a big, roomy house that they could operate as a B&B was the plan.
"If things didn't work out, we figured we had plenty of family to fill it," Martha says.
But things did work out, and 2015 marks the 16th year the couple has been in the B&B business.
"We took a chance, and we love it. It's a little bit of heaven. It's real peaceful and quiet," she says.
Aunt Martha's welcomes guests into a library warmed by a cozy fireplace. Adjoining the library is a living room and sunroom with generous floor-to-ceiling windows that invite in the Florida sunshine. French doors open onto a sweeping veranda that overlooks Santa Rosa Sound.
Pocket doors in the dining room enclose it, creating an intimate dinner space. A winding staircase takes you to the second floor to five unique rooms, each beautifully decorated with a touch of Aunt Martha's Southern charm. Aunt Martha's rooms have Southern-inspired names such as Ivy, Rose and Blue Bonnet. Bill wanted to name them after Civil War battles, but Martha talked him out of it.
"I didn't think that was a very good idea," she says.
If you come to Aunt Martha's, come hungry. She sets a formal table and serves a full breakfast that usually includes traditional Southern egg, ham and cheese grits; stuffed French toast with bananas and walnuts; and some fresh fruit cobbler.
The Garvies have never advertised, but once their guests find them, they often return for frequent visits. Two families travel together each year in June to enjoy the Billy Bowlegs festivities.
"They probably have been coming for 10 years or so now. They have parties and cookouts. Their kids have grown up here," Garvie says.
Over the years, Garvie has seen Fort Walton Beach come a long way from the days of delivering the mail by boat. For the most part, she is pleased with the development downtown.
"I think it's great. My family has always been for progress. If it's done correctly, it can't do anything but help," she says.
But history has a place, too, and Aunt Martha's has helped keep the legacy of her family alive. She says most people love to hear about the "old days" in Fort Walton Beach. And she's glad to remember them by recording their names in her guest book.