Hearth & Soul: A New Retail Experience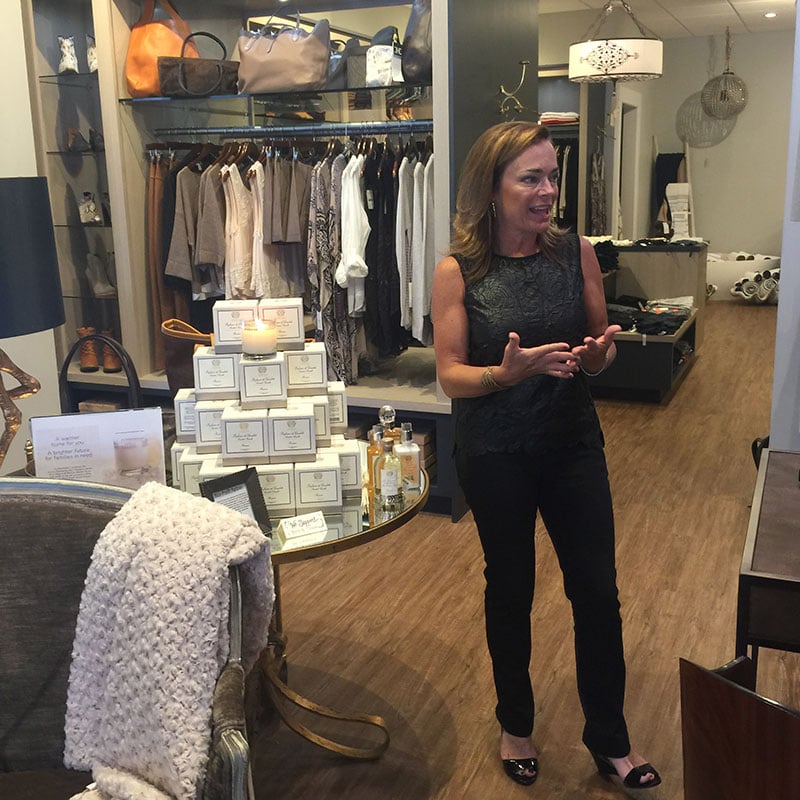 Hearth & Soul is Tallahassee's newest, warmest gathering place and boutique shopping destination. Located in the Market District, the store is designed to bring together modern brands, local artisan goods and rare commodities. After a few soft openings this week, Hearth & Soul will officially open to the public on Tuesday Sept. 1. In their latest venture, Susie Busch-Transou and Jama Manning, co-founders of Hearth & Soul and longtime Tallahassee-based entrepreneurs, have embraced an unexpected and uncluttered approach to boutique shopping.
Chay D. Baxley
The entire shop is arranged as if it were a residential dwelling, featuring a foyer, mudroom, kitchen, library, his and her closets, a family room and a patio. Each room contains items particular to the function of the space. You'll find Sweet Grass Dairy in the kitchen and Free People in the closet.
The concept is simple — whatever you see, you can buy. If you see a cup in the kitchen that catches your eye, you can purchase it. If you're sitting on a handcrafted leather couch drinking a mug full of gourmet-roasted coffee, that couch is readily available to you. Hearth & Soul makes the retail experience organic. What you see is what you get.
The approachable yet luxurious feel of Hearth & Soul allows guests to indulge in products that makes their day a little brighter, like Audrey Hepburn's daughter's cookbook, a handsome leather wallet or the latest and greatest perfume from New York City. Patrons are encouraged to create connections with items and people by partaking in offerings including monthly yoga classes, a book club, a daily coffee bar (unlike most retailers, the shop opens at 8 a.m. — perfect for the morning commutes) and a personal registry.
Displaying brands from California to Sicily, the marketplace-inspired shop features items designed to "feed the soul." In fact, when Busch-Transou, also co-owner of beer distributing company Tri-Eagle Sales, initially began conceptualizing Hearth & Soul, she reached out to family and friends with one basic question — "What feeds your soul?"
Their answers now fill the store's shelves.
---
1410 Market St D-1, Tallahassee, Florida
Hours: Not yet available
(850) 894-7685