Health Care Couple Puts Community First
Dave and Ann Smith combat COVID-19 as a team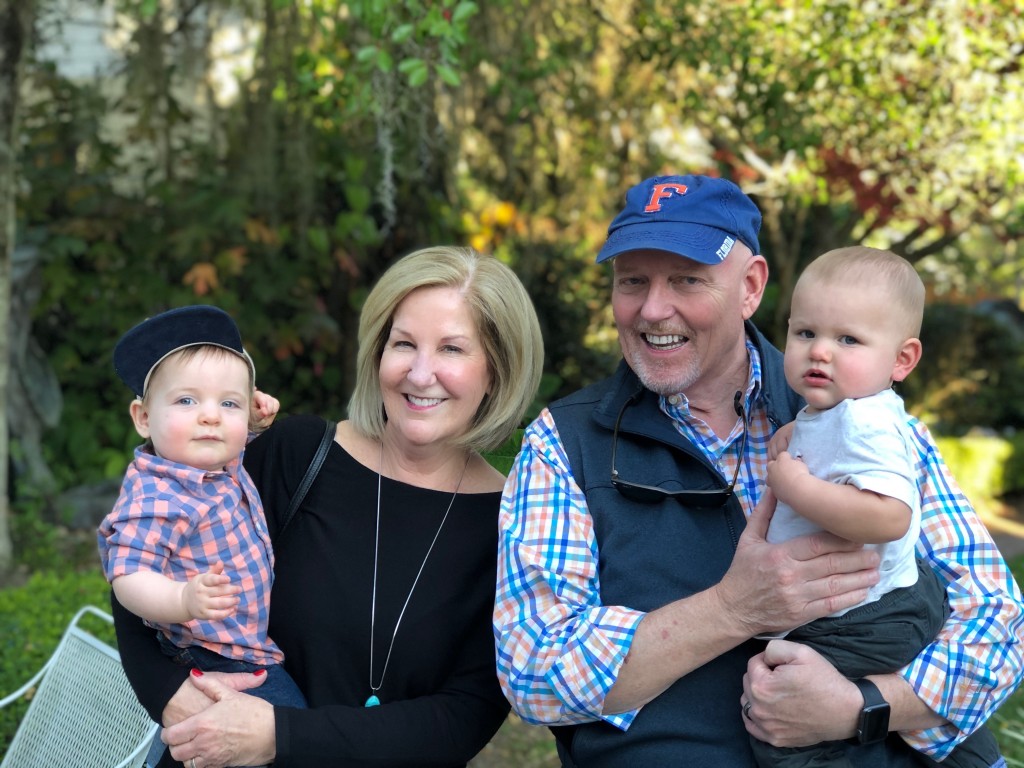 As husband and wife, the personal and professional lives of Dave and Ann Smith have intertwined for 33 years. They first met at a hospital in Gainesville, where Dave was the radiology director and Ann was the ER director. Much has changed in the decades since, but their unwavering commitment to health care and each other has only strengthened. 
Ann is currently the chief nursing officer at Capital Regional Medical Center, and Dave is the contracting director overseeing all HCA Healthcare hospitals in North Florida. He ensures that the 13 hospitals under his care have all the necessary supplies and equipment.
One of those hospitals is CRMC. Ann manages a team of nurses and caregivers who rely on Dave and his team because they provide access to vital equipment that protects both patients and health care workers. 
In their years with HCA Healthcare, they have been part of a response team that has faced hurricanes along the Gulf Coast and the rescue of staff and patients from Tulane Hospital when New Orleans flooded due to Hurricane Katrina. They gained valuable knowledge from serving in those moments, but COVID-19 has been an uncharted challenge. 
"A hurricane or natural disaster is typically localized, but COVID-19 spans not only our country, but the world and without a specified end date," said Dave. "Considering all of this, my team has to consider areas with the greatest need while ensuring every single hospital has all of the supplies they need in order to work safely and efficiently." 
HCA is a large supply team that spans from Nashville to Tallahassee to Jacksonville, working together to secure extra equipment where it is most needed. Dave has been impressed by the compassionate nature and willingness of local vendors and companies to help. 
A vendor partner in Quincy, Florida, donated 500 pairs of scrubs, and a vendor used for rental equipment helped with the vital move of ventilators. 
"When we thought there might be a large surge in critical care patients, we knew we would need extra cardiac monitors and ventilators," said Ann. "Rather than the hospital having to take the extra time to get them, Dave and his team facilities that for us. There is a comfort knowing that my husband is a part of the team doing everything he can for me, our hospital and our division to get the supplies and equipment we need." 
For the past six weeks, Ann has worked seven days a week with extended hours. During this time, she has isolated herself because, as a health care professional, she says it's her duty to serve and care for her community — and that community has cared for her in return. Ann expressed her gratitude for the community members and local businesses that have donated food and services to the health care professionals at CRMC. 
"What has been truly special is the relationship between Tallahassee's hospitals," said Ann. "We have come together to provide safe care in not only hospitals, but also rehab centers, nursing homes, group homes and prison systems. As a community, we are all in this together and will always do the right thing by providing great care." 
Over the past six weeks, the staff at CRMC has learned a lot as it implements practices that ensure safety and prevent the spread of COVID-19, including the universal masking policy. To prevent people who need help from getting even sicker, Ann stressed the importance of coming into the ER for care or the hospital for surgery.
Dave and Ann's dedication to the health care industry is so impactful that their daughter and niece also work at CRMC. The Smiths know they have each other as a support system because they understand how vital their roles are, not only to each other but also to the community as a whole. 
"I am part of a bigger team both because of Ann and everyone I work with at HCA," said Dave. "It is because of this strong teamwork that I have experienced such rewarding, humbling and proud moments."
Ann shares a similar sentiment, "Health care is 24/7, 365 days a year. We are with people in the most vulnerable times of their lives, and it is very humbling to provide that kind of care. I aim to always promote a positive and healing culture by helping my staff become the best caregivers they can be and ensuring they have the tools to do so."