Hats Are This Years Winter Trend
Hats aren't just for summer days at the beach; they make for winter wear, too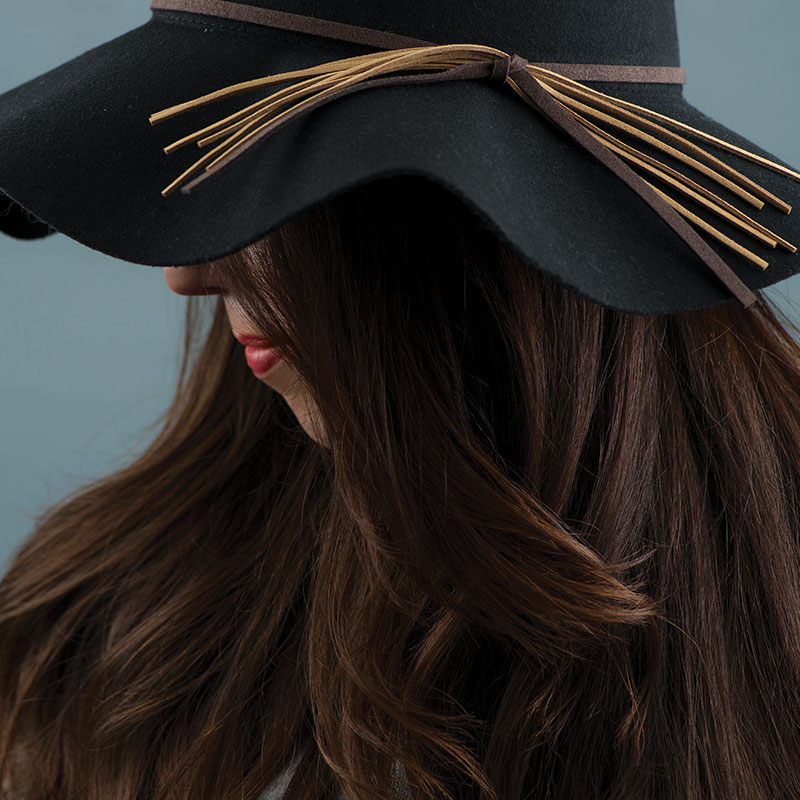 As cool breezes find their way to the Sunshine State, Floridians begin to trade their straw sun hats for warmer winter wear. And while Florida's capital city can certainly get cold, temperatures rarely dip below the 30s, even on the chilliest of winter nights. So before you grab that hoodie, take into consideration the plethora of hats available in Tallahassee clothing stores.
Hats have been worn for thousands of years. The earliest known hat belonged to a Bronze-Age man whose frozen body was found in the Alps and who wore a bearskin cap with a chin strap — a hat that resembles the modern Ushanka, or Russian fur hat.
In the Middle Ages, hats denoted social status and ranged from simple scarves to elaborate hennins: tall, cone-shaped headdresses worn by European women of nobility.
The 19th century brought more extravagant styles, with hat makers creating larger and more ornate designs. Iconic hats, such as boaters, trilbies and bowlers, arrived by the end of the century and are now making their modern comeback.
This season is all about putting a modern twist on beloved silhouettes, and headwear is no exception. Hat materials, such as suede and felt, and warm, earthy colors like olive and dark red, are both current and classic.
---
Cold Weather Headwear
Floppy Hat
Warm, cozy and cheery beanies featured here
from Narcissus. | Cole Couture modernizes fedoras with arrowheads and shells.
They aren't just for summer! The floppy hat has quickly become a chilly weather staple, because it's the hat that seems to match with any outfit. To update your floppy hat for winter, look for hats that incorporate this season's trends into the design. Floppy hats look flawless with matching suede booties and a button-down top.
Beanie
Perhaps the most recognizable fashion staple for the colder months, the beanie is making its modern comeback this winter with the help of Narcissus. The store's featured cap is made from a thick knit, so it fits snugly. Available in either black or white and finished with a fur pom-pom on top, this hat is cozy, classic and cute!
Fedora
Putting a modern twist on an old favorite, Cole Couture features the "Twine and Twig" hat this season. The suede texture is perfect for cool weather and is definitely up-to-date. "These ('Twine and Twig' hats) are some of our favorites that we offer," says store owner, Carrie McNeill. "And while I think they are a timeless silhouette, they are also right on trend. The classic fedora is banded and branded with a suede strap, creating the ultimate chic hat!" Pair with a brightly colored loose sweater and jeans for a modern look this chilly season!