Happy Anniversary to Us!
Tallahassee magazine celebrates 35 years.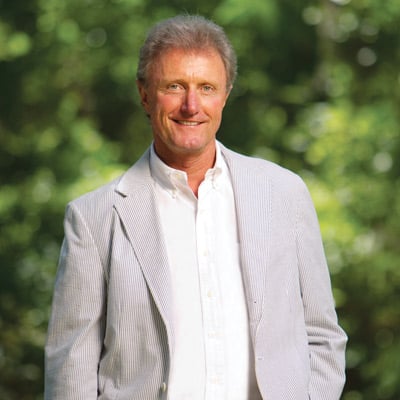 I was reminded by Tallahassee Magazine's first editor, friend and current consultant, Bill Needham, that we are 35 years old this year. Scanning my staff list of 39 employees, I realized that the magazine is older than more than 27 of them, which immediately puts things into perspective.
A quote by Ralph Lauren comes to mind. When asked why he invested the major portion of his ad budget in upscale magazine advertising, his response was quite simple: "Magazines are a window to American culture." And I feel much the same about Tallahassee Magazine, which has been the window to Tallahassee life and lifestyle for three-and-a-half decades.
As just one example, in 1992 we did a story about Dr. A.D. Brickler, his family and all the babies he brought into the world. Today's count is 30,000 — a small town's worth of people.
Dr. Brickler posed for the cover, holding two babies he delivered the week before.
The page count and the quality of Tallahassee Magazine has significantly moved to a higher level since we changed its size and completed a total visual and editorial redesign in 2012. 
I want to take this opportunity to acknowledge and thank four members of our team who were instrumental in this vital transition.
Our editor, Rosanne Dunkelberger, who has led the editorial front for almost 9 years now, is passionate about what you read in each issue, and her commitment to excellence is evident with the constant flurry of positive comments I hear from all corners of the community.
Creative Director Larry Davidson oversees how we package the words, images and headlines around the advertising to create a cohesive, meticulously designed magazine that engages the reader with every turn of the page. Saige Roberts, our assistant creative director, is the publication's lead designer who brings every page to life. She works tirelessly in developing, styling and scheduling the many photo shoots it takes for each issue.
Then there is McKenzie Burleigh, who leads our team of account executives each day to secure the investment of valuable advertising dollars — the lifeblood of Tallahassee Magazine's existence. 
Last, and certainly not least, is the team of publishing professionals who, behind the scenes, keep every moving part of the complex process of publishing happening and on time.
I am a very lucky and fortunate publisher to have the honor to work by all of their sides.
Today, on behalf of the folks who have worked for Tallahassee Magazine over the past 35 years and the thousands of businesses who have supported Tallahassee  Magazine and to you — our readers — I would like to say a sincere, "Thank you." And here's to another 35 successful years.