"Guitar Player of the Year" Molly Tuttle Visits Tallahassee
Many genres of country music blend in her award-winning guitar playing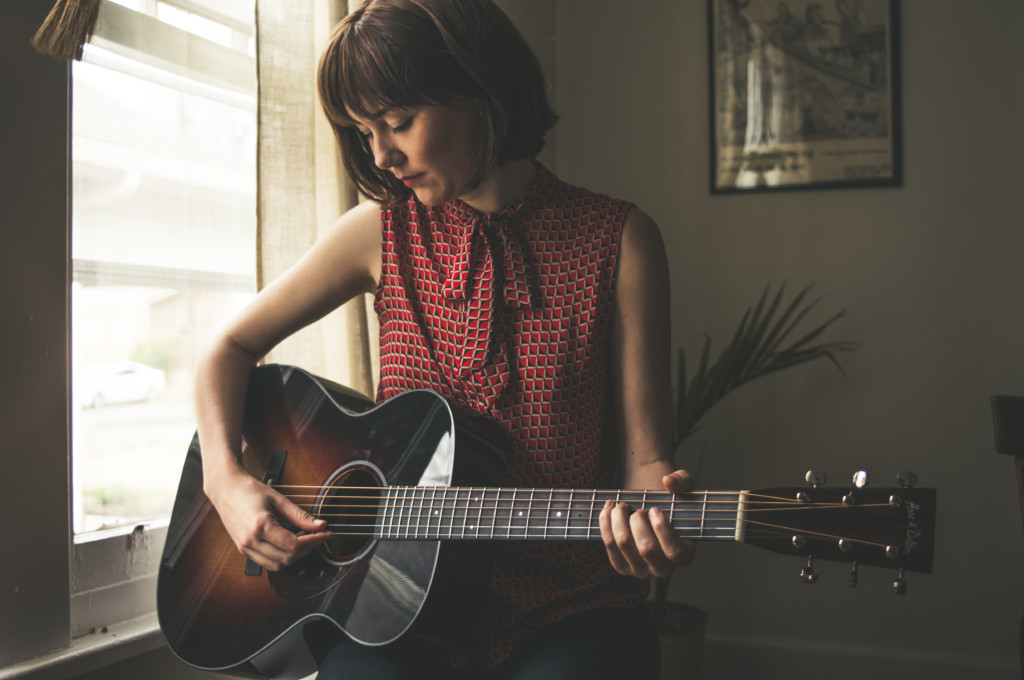 Opening Nights at Florida State University presents Molly Tuttle, International Bluegrass Music Association's two-time "Guitar Player of the Year" on Thursday, April 4, 2019, at 7:30 p.m. in the Fallon Theatre.
Molly Tuttle was crowned "Instrumentalist of the Year" at the 2018 Americana Music Awards, and her incredible flatpicking guitar technique and confessional songwriting style captures the heart of all who hear it. Graced with a clear, true voice and a keen melodic sense, this virtuosic, award-winning guitarist has a gift for insightful songwriting. She evolves her signature sound with boundary-breaking songs on her compelling debut album, When You're Ready.
Produced by Ryan Hewitt (The Avett Brothers, Red Hot Chili Peppers, Lumineers), When You're Ready showcases Tuttle's astonishing range and versatility and demonstrates that she is more than simply an Americana artist.
This album stretches and blends the genres of folk music, bluegrass, Americana, and traditional country music together with her smooth voice and remarkable guitar playing. Throughout the past year, Molly has continued to accumulate accolades, winning Folk Alliance International's Song of the Year for "You Didn't Call My Name" and taking home her second trophy for the International Bluegrass Music Association's (IBMA) Guitar Player of the Year. She is the first woman in the history of the IBMA to be nominated and win the honor, which she won in 2017 and again in 2018.
When You're Ready is infused with an intoxicating wash of drums and electric guitar while still keeping Tuttle front and center. This rising star is garnering the respect of her peers and fans alike with her skillful mastery of the guitar and earnest, soulful songwriting.
Tickets are $25 and $35 and student tickets are $12 and $17.
For more information or to purchase tickets for Molly Tuttle, visit OpeningNights.FSU.edu, or  call 850.544.6500.