Greener Home Décor
Reused, Restored, Recovered and Repurposed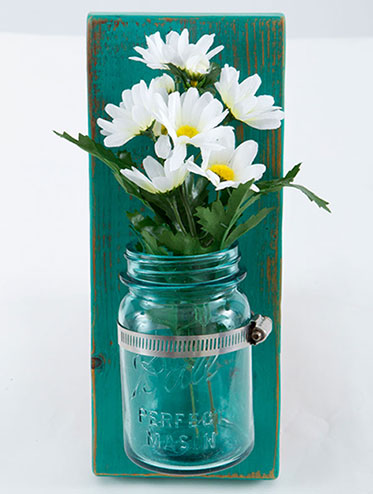 Having a "green" household goes beyond buying organic milk and taking shorter showers. Green is a mindset that demands due diligence to be properly upheld, and choosing to decorate with responsibly repurposed items is a major part of the effort.
Luckily for us, the American South is renowned for breathing new life into otherwise dreary articles. In Tallahassee and its surrounding areas, including Havana and Thomasville, shops habitually sprinkle their storefronts with freshly painted items perfectly recreated to meet the demands of modern life.
For her part, Jama Manning, owner and mastermind behind the beautiful items seen at Peculiar Goods, said that the art and love of restoration is alive and well.
"Owning unique vintage pieces is personal to me, because each one has a history that can totally change the way I choose to design with it," shared Manning. "It makes the design process feel intimate, because each piece has its own story. I also love finding things that have been repurposed and have outlived their previous use. It's as if they have a new life to be transformed into something completely different."
Another smart eco swap is bamboo products in place of other soft, absorbent materials like cotton towels and bed linens. Bamboo is incredibly sustainable and fast growing. Plus, bamboo fiber naturally possesses antimicrobial qualities and can be spun into silky-smooth thread.
So, in endorsement of a greener Tallahassee and in honor of Earth Day April 22, here are a few sustainable items to include on your wish list — compliments of some of the best design minds in town.