Great Ways to Add A Cool Menswear Vibe To Your Closet
Take a few cues from the boys and mix it your wardrobe in the new year.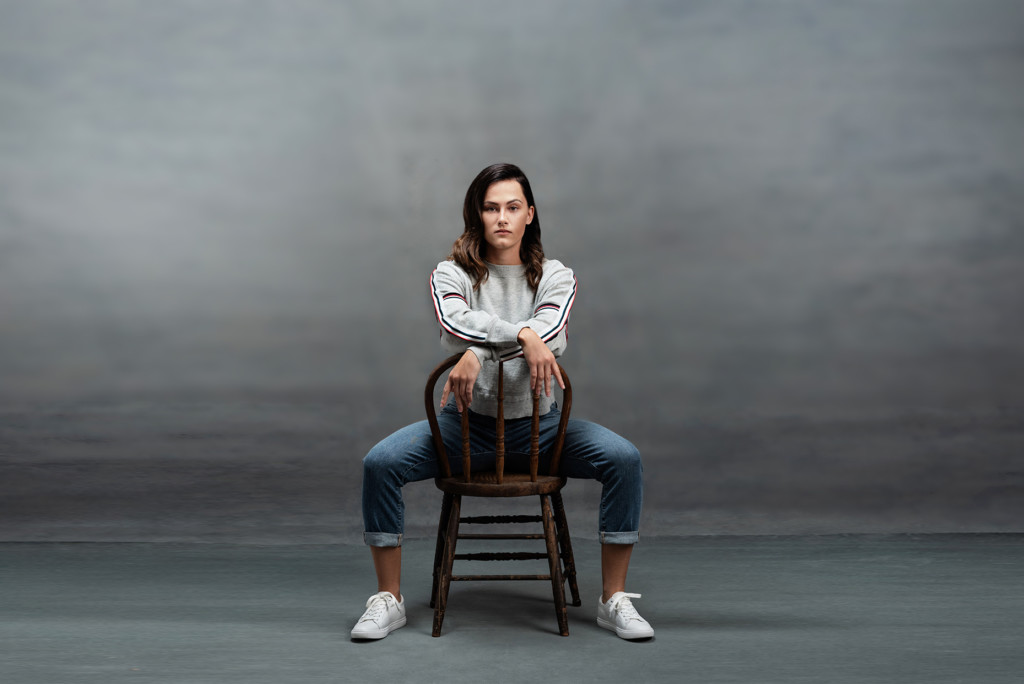 Wearing your sweetheart's jacket was once viewed as a rite of passage for the relationship.
Now, you don't even need the boyfriend to wear the jacket, or the jeans, for that matter.
Gals and guys are taking notes and items from each other's closets and incorporating them in everyday wear.
It's hard to pinpoint when and where it began, but the blazer may be a good indicator.
The blazer started as menswear, part of the suit that men typically donned in business settings. In order to be regarded and respected in the same way men were, women began to wear blazers too; in an office setting they were paired as a pants suit or with a skirt.
Now blazers are seen even in casual settings, accompanied by jeans and a pair of heels.
The button-up shirt is another business-centric style that has made its way into casual closets. The fit is not as starched or staunched but more relaxed and flowing for the ladies.
Whether crisp white, striped or patterned, dressed up with slim pants and heels, women are taking a bit of masculine and mingling it with feminine. Then there are jeans, a staple in any American's closet.
The boyfriend jean came to the scene as a relaxed fit that's cozy, comfy and lived-in, and women loved them. Men's jeans then took the trend to the opposite extreme, introducing the skinny jean for the guys.
Tight and tailored, these jeans are beloved by fashion-forward men and not just of the rock star variety. Men's clothing in general has tended towards the tighter fits.
The secret is in the stretch. "Whether it's shirts, slacks or denim, guys love anything with stretch," said George Gavalas, owner of Nic's Toggery.
"Men enjoy wearing anything that has a slimmer look. They always come out of the fitting room and say, 'I now know why my wife loves anything with stretch.' " Gavalas recommends 360 stretch denim by AG French Terry from J Brand; Ceramica from Alberto in the five-pocket style; and Mizzen+Main shirts with a four-way stretch.
These brands are sleek, comfortable and easy to care for. We've talked tops and bottoms. Now let's talk shoes. Women are stepping it up with sleek sneakers.
From slip-on Vans to high-top Converse to Air Jordan, there isn't a sneaker style that's off limits to the female foot. Anything men can do, women can also do, whether in sporty sneaks or high heels.
Loafers are another traditionally male footwear that women are now buying. "Loafers can be clean-cut or have fun embellishments like glitter, brass adornments or backless," said Zoee Rosser, manager and buyer at Narcissus.
"Wear them with jeans, boyfriend jeans and dresses alike." Prints are a playful and prominent way to engage in a reversal of the roles. Dudes no longer shy away from bold prints and bright hues, as both are just another way to express style.
Whether it's subtly striped with pink or daringly different in mutli-colored polka dots, prints, patterns and an array of colors are here to stay.
More recently, camouflage and plaid became top contenders for most popular print crossovers. Glen plaid in particular is appearing everywhere from runways to retail.
Typically reserved for men's suits, the print is classy yet cute on dresses, jumpers, blazers and fitted dress pants. Camouflage is standing out instead of blending in on cropped jackets, comfy T-shirts and accent pieces.
"These trends are a great way to bring a little of work wear into your off time," Rosser said. "At the same time, you can bring some of your off time such as sneakers and fun embellishments into the workplace.
Mixing something masculine with feminine is always a fun juxtaposition."
Whether you wear these styles boldly and try multiple elements in one outfit or spotlight a certain gender transitional piece, fashion has no rules.
Unisex style is intended to be whimsical, expressive and statement-making. When taking notes from each other's style playbooks, there is no war of the sexes.