Grandma's Potato Latkes
"If there's anything I want to eat during the holidays, it's latkes"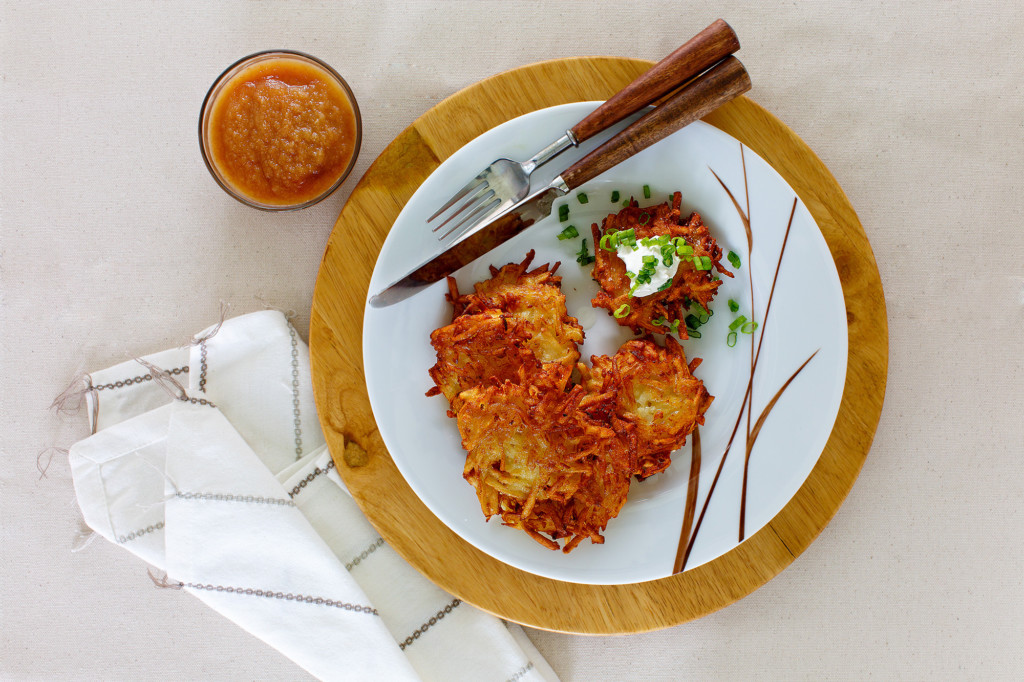 This holiday season we had a few of our staff members share the recipe to their favorite holiday meals.
Sierra Thomas, Graphic Designer
"I've taken over making them from my grandma. If there's anything I want to eat during the holidays, it's latkes."
Traditional Recipe
(Serves 6)
Ingredients
7 Idaho potatoes (The starchier the better. We use Idaho potatoes but russet will also work.)
1 white or yellow onion
2 eggs
½ cup of all-purpose flour
½ cup Matzo meal
1 teaspoon salt
vegetable oil for frying
Directions 
Peel potatoes and immediately transfer to a bowl of cold water to prevent browning.
Shred the potatoes either by hand or in a food processor; transfer shreds to a bowl.  Shred the onion.
Add the eggs, salt, matzo meal and flour to onions and process/mix until smooth.
Add half of the shredded potatoes to the mixture, process until smooth. Make sure the onion shreds don't get too fine.
Transfer the mixture into the bowl with the rest of the shredded potatoes and mix. Heat the oil in a frying pan.
Drop in large spoonfuls of batter and fry until golden brown.
Top with garnish, which could be chives, parsley or green onion. Whatever you're into.
Serve with applesauce or sour cream.
Vegan Version 
My spin on her version is to replace the eggs with an egg substitute. I use Bob's Red Mill egg replacer.
Mix according to package instructions, and add in place of eggs in the recipe.