Glory Days
For the young at heart, they live within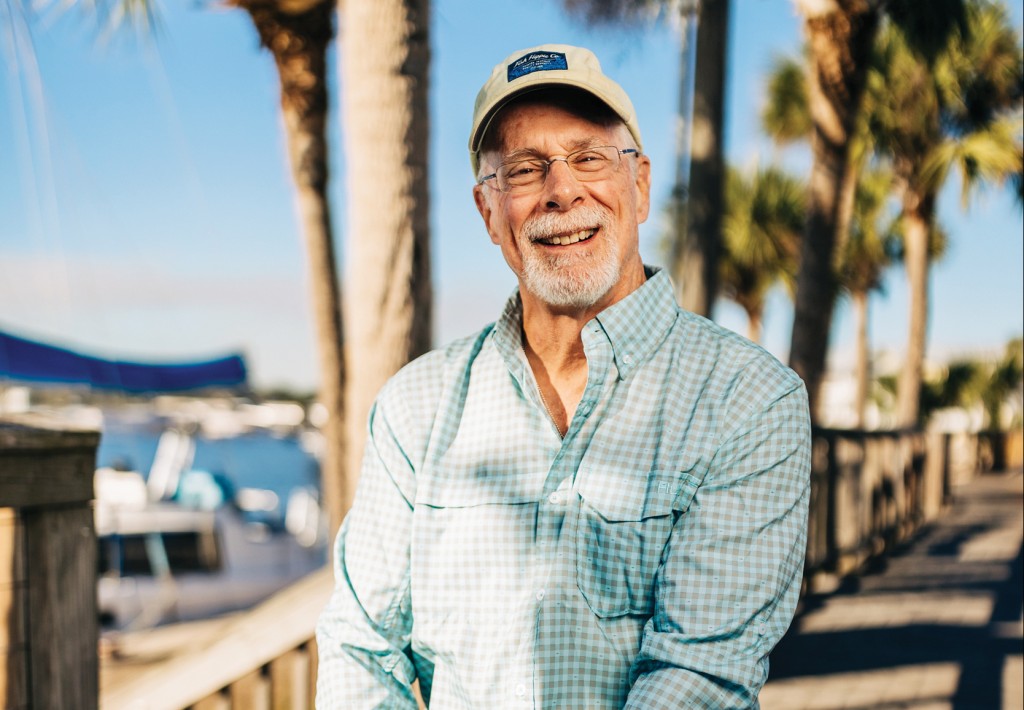 Via a series of connections — you would have thought that an insurmountable number of degrees of separation would have made any meeting of the two of us impossible — I met a man, Gary, whom I have come to regard as a profile in resiliency.
We left out of Overstreet in Gulf County and spent an evening on East Bay aboard a 43-year-old shrimp boat owned and captained by his double cousin Fred. Gary served as the mate; I was there as a documentarian/observer. Gary was no stranger to the Miss Bennie; he worked on it when the boat was new, and Fred was running it for his father.
Gary starred in football in high school, picked out the girl he wanted and married as a teenager. He was a father well before he reached the age of majority. For a long while, he got by on a combination of cocksureness, physical strength and practical skill. He never put much money aside because he knew he could make more tomorrow. And that was true — until the real estate bubble burst in 2008.
Gary had been working as a framer, assembling trusses and prefabricated walls. Propped up by an artificial economy and stated income loans and other such craziness, business was booming. And then, the party quite suddenly was over.
In quick succession, Gary lost his job, his home, his wife. He had a conversation with himself in which he asked what he might do to make himself less vulnerable to the vagaries of the economy and political winds. What might he do to achieve a greater degree of economic independence?
Homebuilding has rebounded, and Gary is back framing, working as a subcontractor. He is remarried to a former school principal who is now a real estate broker and homebuilder. Meanwhile, he is working to build a business that he hopes will be recession-proof and will serve him as a source of retirement income far more reliable than a 401k.
Gary has entered upon the bee business. He thought about traveling the country with a pollinating service, but he has chosen to stay home and trust that the tupelo trees will keep blossoming. He markets Blue-Eyed Girl honey online and in a few retail stores, including the Shell Shack in Mexico Beach.
He is setting aside money made framing to build up the business. At present, he has 120 hives on his way, he hopes, to 1,000. If he achieves that goal, he said, he believes he will be able to gross $1 million a year in sales. Along the way, he will have to keep his capacity to extract, bottle and distribute honey aligned with production. He doesn't want to get ahead of himself.
At his side in all of this is one of his grandchildren, an 8-year-old, blue-eyed girl.
Ironically, Gary and his wife, builders of homes that would not fit on a single lot, live in a tiny house on the Chipola River. But Gary has one large outbuilding and plans for another that will house a basketball court, a pool table and a bar. Very much alive within him is that small-town, high school football star.
He is a fan of the Atlanta Braves and the Miami Dolphins, and he is an autograph hound who has learned to camp out with Sharpie in hand at Tampa's Raymond James Stadium where players exit the locker room and proceed along a narrow red carpet framed by barriers of the sort that were expected to keep insurrectionists from the Capitol. He grew excited as he told me about how he plans to decorate the top of the bar he has in mind with autographed photos and pictures of his grandchildren.
In recent years, Gary has developed something he lacked for most of his 54 years — caution. But he would never stand in the way of anyone with a desire to exercise the child within. Boys just wanna have fun.
Treat yourself to a good time,
Steve Bornhoft,
Executive Editor
sbornhoft@rowlandpublishing.com