Getting 'Smart' About Utilities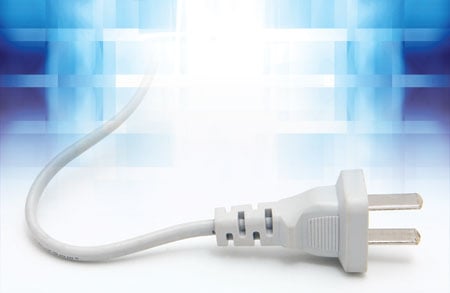 Soon, Tallahassee residents will be able to buy electricity at discount prices
Getting 'Smart' About Utility ServicesImagine Being Able to Monitor Your Electricity, Water and Natural Gas Consumption and Make Adjustments as Desired. That Money-Saving Option Soon Will Be Available to Tallahassee's Utility Customers By Tori Gibbs
Over the past two years, Tallahassee's city utilities have installed "smart" meters in almost all customers' homes, making meter-reading more accurate. The new meters mark a major step in implementing a "smart grid," a modernized utility system that will give both the city and its customers greater flexibility in monitoring and adjusting the consumption of services.
So what happens next?
The city's innovative Energy Smart Plus program, which oversees the smart-grid transition, focuses on saving customers money, protecting the environment and promoting energy-efficiency. To meet these goals, the city soon will be able to determine how much electricity and water a home has used without sending an on-site meter reader every month.
But the big payoff for consumers is still to come — in 2011, according to the utility department — with the city's smart grid offering new, money-saving options.
"We have about 90 percent of the smart meters installed and about 80 percent of the network in place for communication, but this is something where you don't do any of it until you have it all done," says city utility accounts administrator Matt Matherne.
"Once the infrastructure is completed, we are positioned to be one of the first in the country to have an electric, natural gas and water smart grid," adds city utilities director Reese Goad.
Tallahassee's system will allow customers to choose a rate, using either a set or variable plan. In the set plan, customers would have basic pricing and receive messages from the city about price reductions during non-peak times. Customers could save money by running their dishwasher at night or doing laundry on the weekend.
In the variable plan, customers would receive a monthly rate reduction by opting to allow the utility company to shut off their appliances — such as water heaters, air conditioning units or pool pumps — for a short amount of time. Customers would receive a notification informing them which appliance was going to be shut off and for how long, and would be able to instruct the utility not to shut off that appliance if the time was inconvenient.
According to Matherne, customers will not necessarily need to purchase "smart" appliances in order to benefit from this technology. Load-control devices can be installed that enable current appliances to function with the smart grid. In the future, appliances will come with these devices built in.
There are myriad benefits involved with smart grid technology. The improved accuracy and efficiency in meter reading and the different pricing plans can save customers money on electric and water bills. So far, customers are able to access billing and usage information online, and take advantage of self-energy audits, grants for ceiling insulation, rebates for natural gas appliances and solar water heating, and more.
Smart grid technology benefits the environment because it helps to balance out the amount of energy required from power plants, and thus also reduces the need for new plants.
"When you run appliances at non-peak times, it allows the power plant to run less generation," Matherne says. One goal of the Energy Smart Plus program is to reduce the city's peak energy demand by 59 megawatts in 2012.
The smart grid also will enable city utilities to make repairs more efficiently. Currently, when a power outage occurs during a storm, the city has to send technicians out in trucks to check the power poles manually.
With a fully functional smart grid system, the utility will be able to identify remotely where the outages begin and end, and send technicians out to correct the specific problem.
Did You Know?
Whirlpool demonstrated a smart grid-compatible clothes dryer at this year's International Builder's Show. The dryer reacts to signals from the smart grid and automatically modifies energy consumption.
Visit whirlpoolcorp.com/ibs
Site Seeing
City of Tallahassee Energy Smart Plus Program • talgov.com/you/eplus.cfm
U.S. Department of Energy • oe.energy.gov/smartgrid.htm
National Institute of Standards and Technology • nist.gov/smartgrid
{nomultithumb}