Getting Ready for Springtime Blooms
Everything you need to know about domesticating wildflowers seed beds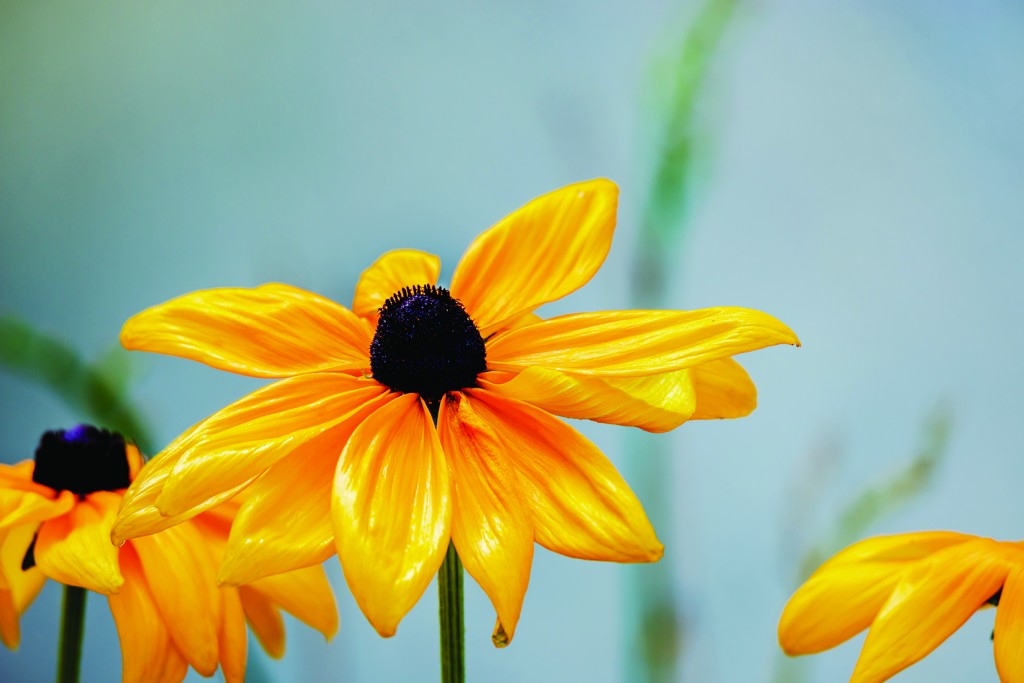 It's early autumn, and time to establish your wildflower garden. For the most colorful blooms, your seeds will need at least six months to germinate and grow in the cool weather, especially if you want your blossoms to pop up by spring.
There are several ways to plant the seed. You may "overseed" a designated area by scattering the seed among the existing annuals. Some of the seed will lodge at soil level, and the decaying annuals will provide organic material.
The decomposing annuals will provide nutrients and water-holding capacity necessary for the new seed to germinate. This method usually takes more seeds to be successful, since some never make it to the soil.
Another method for planting your wildflower seed is to clear an area, then cover the seed with about an eighth of an inch of soil. Apply a thin layer of mulch, and keep the area watered. The mulch will help retain the soil's moisture and keep the seed in place.
If no rain falls, water weekly. Remove invasive weeds that germinate in the wildflower bed. 
Once the seeds have been established, late autumn or early winter mowing is critically important to the continuation of many wildflower species. Timing mowing cycles to the seed maturation is the best way to ensure that a planting will be sustainable long-term.
Seeds need a minimum of a month to mature after an individual flower has bloomed. If prematurely removed, the seed is not likely to sprout.
Lastly, purchase locally acclimatized wildflower seed. This seed is grown in the region and is far more likely to produce blooms.
Late-season veggies
Onion bulbs, cabbage, collards, kale, sugar snap peas and many other cool-season vegetables can be planted in the early autumn.
Some vegetables (onion bulbs, for instance) will take 150 to 180 days to reach maturity. Others, like radishes, can be harvested in 60 days.
If the gardener is willing to gamble on a warm fall and late frost, he can try growing tomatoes. Success is more likely if starter plants are used.
Controlling weeds
There is no need to apply herbicides to control weeds in your home lawn and landscape. Many of the weed species will stop growing and will hold seeds for the next season's infestation.
Most herbicides work only when weeds are actively growing. Pulling weeds and collecting their seed for proper disposal is more effective from both an economic and a horticultural perspective. However, there's an additional weed control activity that can be accomplished in autumn and will likely pay big dividends in spring.
Map or mark off sections of the home landscape where seedy weeds have become established. These are areas where pre-emergent herbicides can be applied in spring to control weeds like chamberbitter and purple nutsedge.
Sniff. Darn ragweed!
Chief among allergy-inducing plants in the fall is common ragweed (Ambrosia artemisiifolia), an herbaceous plant in the Asteraceae family native to North America. Given its capacity for inducing hay fever symptoms, it deserves its reputation as a poster-plant for facial tissues. Common ragweed (and there are other species) is most often found in disturbed habitats such as cultivated fields, orchards, home or commercial landscapes, and roadsides.
Common ragweed growing in home landscapes will compete with shrubs for light, moisture, nutrients and space, which will result in significant performance losses from preferred shrubs. This native nuisance can grow rapidly to more than 7 feet in height and dominate companion plants. A prolific seed producer, common ragweed is capable of producing up to 62,000 seeds per plant when growing under ideal conditions. These seeds can remain viable for many years in undisturbed soil.
Les Harrison is a retired University of Florida/Institute of Food and Agricultural Sciences Wakulla County extension director.