Getting a Return on Your Garden Investment
Now that your garden beds are prepped, it's time to start your seeds.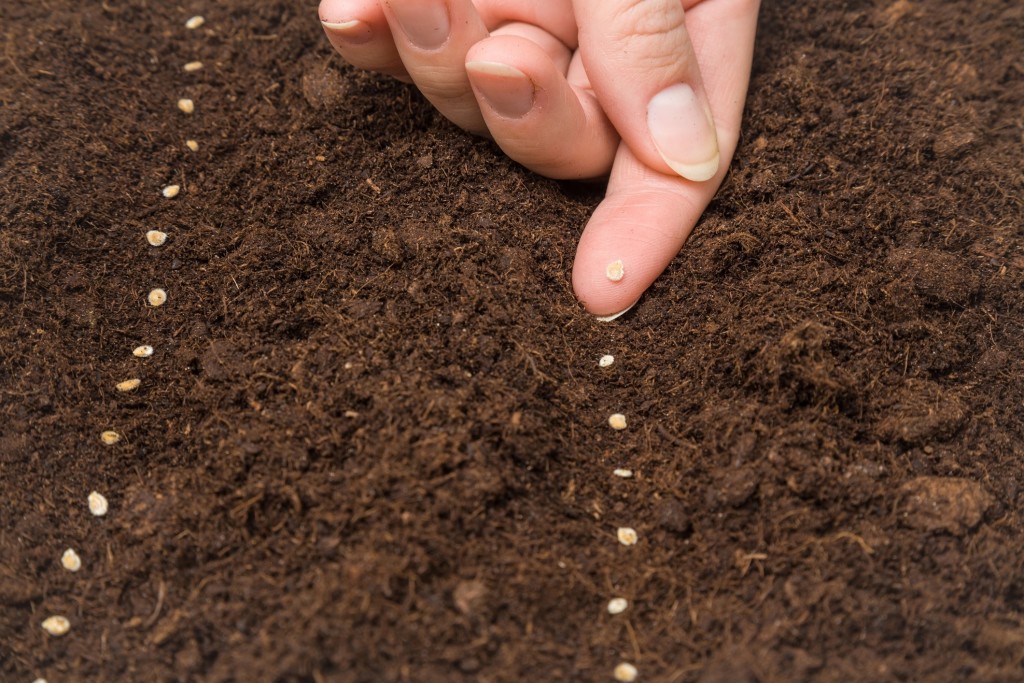 We are just a few short weeks away from being able to put summer veggies in the ground, and it's high time to start making preparations for the garden.
Now is the perfect time to stop by Esposito and gather the supplies you'll need to prep your soil, start your seeds, and plant one final round of winter vegetables.
Planning ahead allows you to grow more fruits and veggies while spending less time, effort and money on solving unexpected problems down the road. When you prepare your beds early, highly beneficial microorganisms have more time to transform your soil into a living oasis for thriving plants. Starting from seed a month before the weather warms can save you up to $5 per plant when spring rolls around.
We have dozens more tips and tricks that will help you grow a better garden; Esposito's is here to eliminate the guesswork.
Starting from Seed
Now that your garden beds are prepped, it's time to start your seeds. Each seed packet will tell you exactly when to start your seeds indoors, usually a month or so prior to planting outdoors. Starting your plants indoors allows them to develop better root systems, reduces their likelihood of being eaten by pests, and allows you to closely monitor their watering needs. Esposito's has a phenomenal selection of seed-starting supplies including many styles of starter trays, humidity domes, heating mats and starter soils.
Last year, seeds were in short supply due to COVID-19, so this year we've made sure to stock up in advance. While Esposito does have quite a supply of seeds built up, they are likely to sell fast as gardening is quickly becoming one of America's favorite pastimes. Act fast and buy your seeds early, just in case.
We have several varieties to choose from including a customer favorite, Botanical Interests. Each packet of Botanical Interests seed features an array of useful information, including spacing, thinning instructions, seedling diagrams, tips for success, history, recipes, organic pest control solutions and more. Most are organic, and all of the seeds are certified non-GMO.
While you're preparing for a summer garden, there's still time to plant one more round of cool-season crops, particularly lettuces, kale, potatoes, onions and garlic. Lettuce is one of the easiest vegetables to grow and can be sowed directly outdoors by sprinkling the seeds on freshly tilled soil, patting gently into the earth and watering in. You may instead choose small starters for quicker results and easier planting; Esposito just received a new shipment of lettuce starters this week.
Potatoes planted around Valentine's Day will be ready to harvest by mid-summer. Esposito has plenty of seed potatoes in stock. Simply cut each seed potato into four pieces, allow them to cure in a cool, dry place for 24 hours, coat with dusting sulfur to prevent rot, and plant in containers or mounded rows. The key to success with potatoes is fluffy, well-drained soil.
Soil that is too compacted may be loosened using perlite and vermiculite. Each pound of seed potatoes typically yields 10 pounds of fresh potatoes, so a 15-pound bag, which costs $12.99, has the potential to produce 150 pounds of delicious potatoes. That's just 8 cents per pound, which is far less than you'd pay at the supermarket.
Onions may also be planted around Valentine's Day for a harvest in late summer. When it comes to onions, nitrogen is the key to a bountiful harvest. For best results, mix some black hen manure into your garden bed prior to planting. To grow small spring onions, plant your starter bulbs deep, several inches below the surface. To grow large onions, plant your starter bulbs shallow, just an inch below the surface. Pruning the tops of your onions often will promote bulb and root growth. The greens may be used for cooking, with a taste that is very reminiscent of chives.
Potatoes, onions and other underground crops such as carrots will benefit from an application of Muriate of Potash. This product is a great source of potassium, which helps tuberous plants produce strong, sturdy stalks and robust root systems.
One last consideration in the edible garden, make sure you fertilize your fruit trees, vines and bushes. Producing large fruits is no easy task for a plant, and failing to fertilize regularly is a surefire way to limit your harvest. Espoma citrus-tone is a great option for all of your fruit trees while berry-tone is perfect for your blackberries, blueberries and raspberries. Pecans should be fertilized with 8-8-8 with zinc, a crucial element for healthy growth and abundant nut production.
As always, if you have further questions or need someone to install your garden bed for you, Esposito is happy to help. Our customer service team is available seven days a week in store and over the phone. We offer curbside pickup and local delivery; call (850) 386-2114 to arrange your purchase.
Need to start from the beginning? Click here to begin!