Get Ready for a New Reality When College-Aged Kids Return Home
Home for the Summer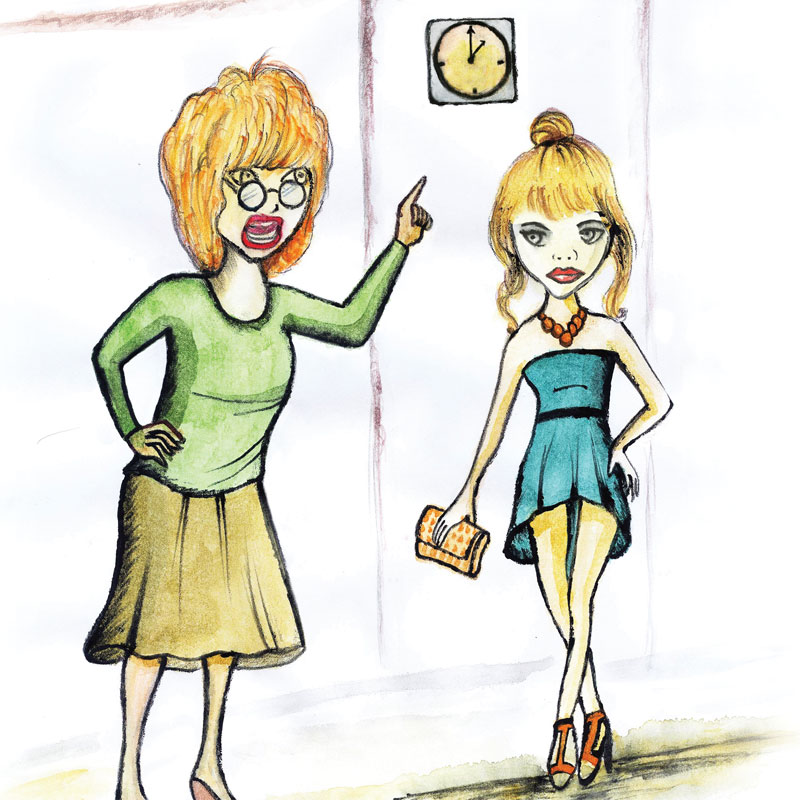 The car, laden with a year's worth of dorm essentials, pulls into the driveway. The collegian, finished with her freshman year, bounds into the waiting arms of her welcoming empty nester parents.
It could be the happiest moment of the summer.
Because — Surprise! — the person who has returned home isn't necessarily the dewy-eyed 18-year-old Mom and Dad dropped off last fall. Maybe she's shaved one side of her head, or tends to quote Existentialist philosophers at the dinner table or — and this is a big one — heads out at 10 p.m. for a night of revelry that doesn't end until she starts banging around in the kitchen in the wee hours.
After a young person has tasted the freedom of college living, "it's hard to put the genie back into the bottle" and follow parental house rules when he returns for the summer or other school breaks, said local psychologist Dr. Terence Leland.
While the return home can be unsettling and upsetting, it's also perfectly normal, according to Leland. Keep in mind, he said, that parents' relationships with their children are always changing as they grow up. From the constant care and feeding of an infant to the loosening of supervision through the high school years, to the more adult rapport that will develop after a child is grown and on her own, the relationship evolves.
Parents need to acknowledge who their child has become. But the child needs to recognize and respect his parents' reasonable desire for a safe, happy and peaceful household.
"There are two sides to this with both … having legitimate wants and expectations," said Leland who, in addition to his professional expertise, is also father to two now-adult children. "It's best to cobble together some sort of compromise."
Perhaps Mom could insist that the entire family have dinner at Grandma's on Christmas Eve, but agree that the college-age daughter could forego the traditional s'mores on New Year's Eve in favor of a night out with friends.
Or, the son could stay over with friends as long as he sends a text before midnight saying where he will be so that Mom and Dad can get a worry-free night's sleep when they have to be at work the next day.
And parents might want to revisit those cherished family traditions and memories they're trying so hard to keep alive. They might not have been as rosy as we recall. "We have a tendency to selectively remember the past," said Leland.