Generation Next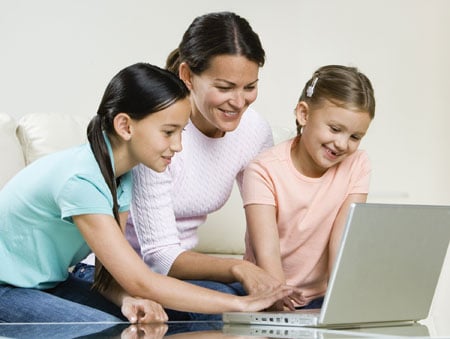 Teach your children the dangers of cyber crime before they sign on
Keeping Kids Safe OnlineFlorida Attorney General Offers Advice for Parents
By Mike McLafferty

T he doors are locked. Your windows are tightly shut. The security system is armed. As a parent, you do all you can to protect your children from invaders and school predators, but what are you doing to protect them from the harm that lurks on their computer?
With social networking sites such as MySpace and Facebook ruling the Internet, it has become radically easier for innocent children to fall victim to the predators that prowl the World Wide Web. That's why it is increasingly important for today's parents to keep the lines of communication open and stress the importance of online safety to their children.
As a parent, you should become familiar with the sites your children visit so that you know exactly what they're viewing during their time online. And don't forget to periodically view your computer's online history; that trusty resource keeps you informed on what sites your kids are visiting, even when you're not around.
Speak honestly with your children about the dangers of the Internet and make sure they know to be very cautious when chatting online with someone they don't know. Also, stress to them that it is not OK to give out personal information about themselves to people they meet online – especially things such as their last name, address and daily schedule.
You're not battling this issue alone; Florida Attorney General Bill McCollum has your back and is helping to tackle the issue of online safety. Recently Florida, along with 48 other states, teamed up with MySpace to increase the safety precautions of the popular online site, and McCollum is working tirelessly to spread the word to children and parents alike.
"Education and communication is key to protecting our kids and minimizing the risks they face while surfing the Internet," McCollum says. "I encourage parents to become familiar with their children's virtual environment and keep the lines of communication honest and open about online dangers."
For more information and tips about how you can practice good cybersafety for your children, visit safeflorida.net/safesurf.
Eat Right with Tommy the Tomato
Teaching your kids about good nutrition can be a laborious task for any parent – especially when all kids really want to eat are candy and cookies – but Tommy the Tomato has come to save the day!
The new children's book, "The Adventures of Tommy the Tomato," by author and nutritionist Jay Holt delivers a fun-filled message to kids about the importance of a healthy lifestyle.
The book centers on Tommy and his group of food friends, such as Barry the Banana and Yogi the Yogurt, as they face life lessons and learn how important eating right really is.
"Kids don't really understand the finer points of nutrition," says Holt, "but they do understand fun, learning and what tastes good. 'The Adventures of Tommy the Tomato' will introduce kids – and their parents – to the benefits of food in a fun way that is relevant to their lives."
The book, which is $11.95, can be ordered at tommythetomato.com.
Santa's Sibling to the Rescue
If the kids' messy rooms and bad manners have you at your wit's end, your family probably could use the help of the House Fairy. According to her bio, she is Santa Claus' sister, who visits at night to check out children's rooms. If the room is a disaster, the House Fairy will just pass on by. But if it's tidy, she will leave a surprise or some words of encouragement.
For $13, parents can sign up for two years' access to the House Fairy's Web site (housefairy.org) or pay $16 to purchase a CD/DVD that includes more than three dozen short (less than three minutes) videos gently encouraging youngsters to clean up and otherwise mind their manners. The program is geared for youngsters between the ages of 2 and 10. The package also includes songs, printable forms and incentives, and site access that allows parents to post kudos and photos of clean rooms. – Rosanne Dunkelberger