Gardeners of Giving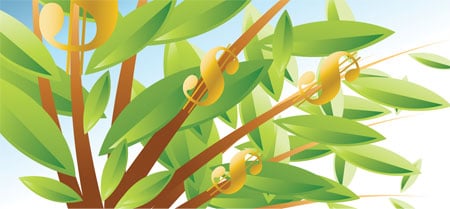 With Community Foundation, you don't have to be a millionaire to give like one
Gardeners of GivingThe Community Foundation of North Florida Fosters Local Philanthropic Efforts By Jennifer Ewing
Carnegie, MacArthur, Ford, Rockefeller: These titans of industry have lent their names — and their fortunes — to foundations and endowments that assure their namesakes are remembered for good works long after their deaths.
Locally, you don't have to be a billionaire — or even all that wealthy — to be a philanthropist. The Community Foundation of North Florida makes it possible for Average Joes to create lasting charitable legacies.
The organization is one of 700 community foundations that have sprouted up around the nation since the first one was established in 1914. The basis for their widespread popularity is simple: Donors experience all the benefits of having a private foundation but forgo the troublesome expenses, restrictions and administrative burdens.
These advantages haven't been lost on Tallahassee residents. The Community Foundation of North Florida channels thousands of dollars into Big Bend charities every year — for a total of about $5.8 million in grants since its inception in 1997.
However, there is always room to grow. Florida's largest community foundation, the Gulf Coast Foundation of Venice, started in 1995 with a $85 million endowment from the sale of the southwest Florida city's not-for-profit hospital. That foundation's funds have grown to $180 million, and over the years it has passed out more than $100 million, mostly to benefit the region.
"We don't have those kind of funds yet," says Joy Watkins, president of the Community Foundation of North Florida.
Administering more than 150 charitable funds, the local foundation does the so-called dirty work of the nonprofit sector, such as handling investments and accounting, filing annual tax returns and providing annual audits. Because of its behind-the-scenes role, the organization maintains a relatively low profile compared to its tremendous level of outreach.
Many current donors only learned about the foundation while working with a financial adviser or when trying to set up their own private foundation.
"The Community Foundation is hidden because we aren't out on the front lines," Watkins explains. "We are back-office facilitators of charitable giving."
While the foundation oversees the administrative details and manages investment of the funds, donors guide how their charitable dollars are spent. Philanthropists can establish different types of funds, depending on how involved or hands-off they would like to be with their gifts. For example, one individual might choose to establish a Donor Advised Fund and make regular recommendations to the board as to how he or she would like to appropriate grants. Another donor might choose to invest in a particular cause through a Field of Interest Fund or perpetually give to select charities through a Designated Fund.
For entrepreneur Chuck Mitchell, who has been a Community Foundation of North Florida donor since the late 1990s along with his wife, Patty, a Legacy Fund was the ideal option.
"My wife and I don't have children, but we want our estate to continue to give back to the community after we're gone," he says.
Ultimately, by offering a variety of options to donors, the foundation helps the maximum number of people find a pathway to attaining their charitable goals. Moreover, the fringe benefits of working with the foundation, such as tax advantages and professional administration, only help donors to expand their philanthropic choices.
For many donors, organization is one of the greatest perks of working with the Community Foundation of North Florida. Giving through a single fund allows them to track all of their annual gifts on one tax receipt.
Also, rather than responding to on-the-spot solicitations by sporadically writing checks here and there, donors have the advantage of being able to plan and prioritize their contributions.
"It's been a great mechanism," Mitchell says. "It's helped a lot of people to think about their giving in a more methodical way."
Another basic benefit of donating through the foundation is being linked to a network of fellow philanthropists. Donors can become acquainted with one another, building relationships and generating discussion of a wider range of charitable causes.
"It's helped heighten my awareness of different needs in the community," Mitchell says.
The foundation, perhaps as a result of this exchange of ideas, has distributed grants to more than 400 nonprofit organizations over the years.
Tax breaks are yet another clear advantage of working with the Community Foundation of North Florida. Many donors fund their charitable gifts through appreciated assets, such as stocks and real estate, avoiding capital gains tax and directing their resources into the local economy rather than to the federal government.
"That's the bottom line," Mitchell stresses. "Most of the places, almost all of it is local. We want to give back to the community that's helped us for so many years."
Securing funds for local causes has been the primary purpose of the foundation since it was initially organized by the Tallahassee Regional Estate Planning Council, a group composed of estate planning professionals including attorneys, accountants and financial planners. Often, says Watkins — who was herself an estate planning attorney — clients would come to them with a desire to set up their own charitable foundation, only to be dissuaded by the amount of work — and money — required to create and operate one.
"(Estate planners) saw that there were pots of charitable dollars that could have stayed in our community but didn't," Watkins says.
Over the years, the Community Foundation of North Florida has been able to turn that situation around. While individuals are not required to keep donations from their funds in the community, more than 90 percent of the foundation's grant money has been given to organizations addressing needs within the Big Bend.
Mitchell credits the foundation's staff and board for making the foundation a practical success, rather than just a lofty idea.
"They don't just offer good stewardship of your assets," he says. "They can also help grow it in a wise way."
Amidst a whirlwind of diverse causes and donors, the foundation has kept sight of its simple and benevolent purpose.
"We are here to help people do what they want to do," Watkins says.
Want to Know More?
Any interested party can establish their own Community Foundation of North Florida fund with an initial gift of $5,000 or more. They can then add any amount to the fund.
Anyone also can donate any amount to the nearly 80 nonprofit groups that have created their own funds or endowments.
For more information about the Community Foundation of North Florida, visit cfnf.org.
{nomultithumb}