Gadsden Arts Center & Museum
Take a walk on the artistic side in Quincy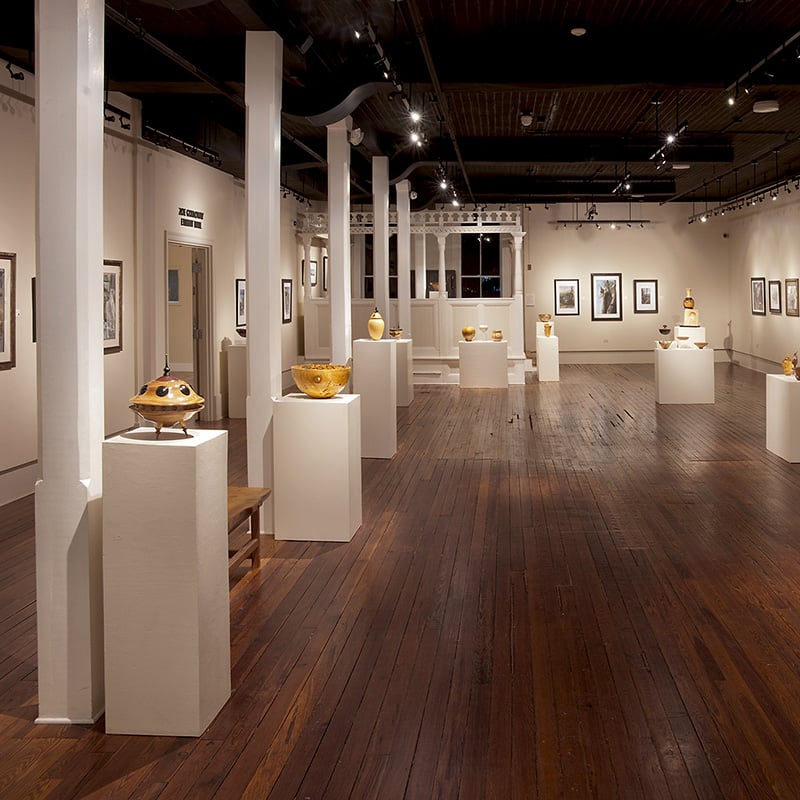 First-time visitors to Quincy may not realize it, but for 20 years a growing modern arts culture has been blossoming here with the Gadsden Arts Center & Museum, located on North Madison Street across from the courthouse square.
Executive Director Grace Robinson and a host of volunteers and artists are working hard to inform the general public about the center and its mission. She said that typically, people hear about it and make the wrong assumption because it's in a small town. But they end up changing their mind right away.
"Invariably, people say 'Wow!' when they walk in. Now that we have national accreditation, we hope to attract more visitors."
The national accreditation Robinson refers to was received recently from the American Alliance of Museums. It's a very high honor for museums, and very few receive it. Only 2.8 percent, or 1,049 of an estimated 35,000 museums of all types, are accredited by the AAM.
The Gadsden Arts Center was incorporated as a nonprofit organization in 1994 to provide exhibitions of fine art and art education to the community. The group bought a historic church building and moved in, but there really wasn't enough room to fulfill the mission. In 1996, the historic Bell and Bates building across from the courthouse was offered up as a permanent arts center. The new arts center opened in 2000 after about a year of renovation that enlarged the place from 1,700 to 15,000 square feet.
Two years ago it was decided to incorporate the adjacent Fletcher building into the program. Once again, plans call for reorganizing existing space as well as changes such as an expanded gift shop, separate adult and children's art studios, a walk-in studio space with "any time" guided activities, upgraded storage and equipment in the adult studio, an expanded permanent collection gallery, a new children's gallery, improved basement studio and improved collections receiving and storage. This new renovation plan will expand the facility by another 2,000 square feet.
All this expansion and renovation wouldn't be possible without a lot of folks working behind the scenes to donate time and money, Robinson said. Even the people who came from Quincy but now live in the big city still support their hometown and the arts museum.
"We have people with roots here that nurture it. They want to see it thrive and invest in that," she said. "We're excited about the expansions."
The Bell and Bates building is a historic Quincy landmark and was always a focal point for the community, Robinson said. It was built around 1912 and was used as a family-run hardware store for more than 80 years. Visitors can see the original rope elevator once used to handle freight, and the company's massive safe — a work of art unto itself — occupies a space on the first floor gallery.
---
If You Go
What: Gadsden Arts Center & Museum
Where: 13 N. Madison St., Quincy. Located across the street from the historic Gadsden County Courthouse, about 30 minutes from the state Capitol
Phone: (850) 627-5023 (tour reservations)
Admission: Free, but donations are welcome.
Hours: Open Tuesday–Saturday, 10 a.m.–5 p.m.
---