Fun Factoids about Halloween
Enjoy these frightfully good facts and not-so-spooky stats relating to Halloween.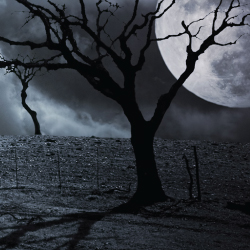 American consumers spend nearly $7 billion on Halloween, including more than $2.52 billion on costumes and $2.2 billion on candy. The average person spends $72.32 on decorations, costumes and candy.
Harry Houdini, the great escape artist, died on Halloween 1926 in Detroit.
Highland, Ill., holds the world record for the most Jack o' Lanterns carved and lit in one place — 30,919 on Oct. 31, 2011
271 The population of Skull Creek, Nebraska
Jim and Kelsey Bryson of Quebec, Canada, hold the 2011 world record for the world's largest pumpkin — 1,818.5 pounds. It took 15 hours to carve. (The largest ever Florida pumpkin was 840 pounds, grown by Alan Reynolds of New Smyrna Beach.)
American consumption of pumpkin amounts to 4.57 pounds for every man, woman and child.
$116.5 million The value of the 2011 U.S. pumpkin crop, harvested from 48,500 acres.
How far can a pumpkin travel? The world record for Pumpkin Chuckin' (shot out of an air cannon) is 4,424.28 feet.
85 roasted pumpkin seeds have 126 calories
No. 1 costume for adults in 2011 was witch. For children it was princess; for animals — pumpkin.
Americans send 35 million Halloween cards each year.
Americans buy 20 million pounds of candy corn each year, making it the top-selling Halloween candy. The sweet, waxy treat was invented 132 years ago by George Renninger.
Halloween ranks No. 2 (behind Christmas) as the world's most commercially successful holiday.
There are 41 million potential trick or treaters in the U.S. (children aged 5 through 14).