FSU QBs: Where Are They Now?
Former Seminole Quarterbacks Tell Us What They're Up to Now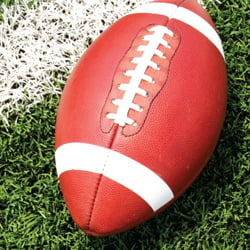 Florida State has long been known as "Linebacker U" — and for good reason. But through the years, the Seminoles have had a Who's Who of quarterbacks under center at Doak Campbell Stadium, including two Heisman Trophy award winners and, most recently, a Top 10 pick in the NFL Draft. From Danny McManus to Casey Weldon, from Charlie Ward to Chris Weinke, Christian Ponder, and now E.J. Manuel, the Garnet and Gold have been blessed with some of the best signal callers in the country.
But once these guys leave campus, unless they're in the national spotlight, it can be hard to keep tabs on where they are. Social media helps but doesn't always give details on what some of the former 'Noles are up to. So on the eve of the 2012 football season, Tallahassee Magazine went on a search to find out what some of FSU's greatest players are doing these days.
Charlie Ward (1990–1994)
From Heisman to the NBA
Charlie Ward will go down as one of the best college quarterbacks to never play a down in the National Football League. He will most likely be the only player in college football history to win a Heisman one year and be drafted into the NBA the next. It's been almost 20 years since Ward won his straight-arm statue and National Championship ring with the 'Noles, and still people ask him why he never played in the NFL. But after an 11-year career playing in the NBA and another few years coaching, Ward returned to the gridiron as the head football coach at Westbury Christian School in Houston, a job he's had now for five years.
"After I finished playing, I wasn't quite sure what God had in store for me," Ward said. "All I knew was coaching or sports, so I ended up getting into coaching and this opportunity where I am was presented to me after my coaching career in the NBA was over."
Despite living in Texas, Ward continues to stay close to his roots, spending a good deal of time in his hometown of Thomasville mentoring kids and teaching both basketball and football. His professional playing career may be over, but the Heisman winner said he knew very quickly that teaching was his calling.
"Getting a chance to be a mentor more than anything else is what I love," Ward said. "A lot of the kids are searching and in need of men being able to have an influence on young people through sports. Like a lot of people that I've come in contact with over my years of being an athlete, I've had great men help get me where I am today — and a lot of those guys were coaches. That's one aspect; also being able to facilitate and bring guys on to be mentors to our kids as well."
Ward says his defining moment at Florida State would have to be the 1993 National Championship, but he had so many great memories in Tallahassee that it's hard to pinpoint one over another.
"All of my playing days, the good and the bad, they all go hand-in-hand," Ward said. "My first few games from a turnover standpoint (were) disastrous, but it gave me great experience and I'm grateful that I could continue to play after those experiences. Having an opportunity to be there for my teammates during my years, growing together from freshman to senior year was great. It was all a great experience with football and basketball. Go to the NCAA Tournament, ACC Tournament, win a Metro Championship … there are a lot of great experiences that make me smile."
These days, Ward lives in Houston with his wife, Tonja, and three children, Caleb, 12; Hope, 9 and Joshua, 3. His team at Westbury isn't where he'd like them to be. After four seasons, Ward's record is 18-22, but his value to the school reaches far beyond wins and losses. Charlie Ward's legacy will always be remembered at FSU with his retired jersey, his retired locker and the highlight reel that plays on televisions across the country.
Chris Weinke (1997–2000)
Teaching Quarterbacks of the Future
If Charlie Ward is the No. 1 most-famous quarterback in FSU history, then Chris Weinke is 1A. At 28 years old in 2000, Weinke became the oldest Heisman Trophy winner in the history of college football; he also took FSU to the team's first wire-to-wire No. 1 ranking, winning the 1999 National Championship against Virginia Tech. From FSU, Weinke spent time in the NFL, first with the Carolina Panthers and finishing up with the San Francisco 49ers.
These days, Weinke, who is married and has a son, is back in the game as the director of the IMG Madden Football Academy in Bradenton. The 39-year-old is using his knowledge from Bobby Bowden and seven NFL seasons to teach some of the nation's top quarterbacks, building them from the ground up.
"The words 'quarterback guru' kind of scare me," Weinke recently told USA Today. "I know this: I love what I do. It's one thing to say you're a college or NFL quarterback coach/coordinator. But there's no job in the world that compares to this. We have an opportunity to change lives."
Weinke's No. 16 jersey is retired at Florida State and his legend has been cemented as one of the best quarterbacks in FSU and college football history. His experiences at FSU give him the credibility to train quarterbacks like Panthers star Cam Newton, who had one of the best rookie seasons of any quarterback in the history of the NFL. Newton's coaches and even John Madden give Weinke a lot of credit for what he's done while at IMG.
Drew Weatherford (2005–2008)
Turning Football Lessons Into Professional Skills
Drew Weatherford has never been one to sit for very long. As the CEO of Strategos Public Affairs, the former Seminole quarterback is constantly scrambling for new business. Weatherford's career in professional football was short lived, but his business acumen is on the rise. Shortly after giving up the game after the 2010 Arena football season, Weatherford started his own public affairs firm and before long found himself using his quarterback skills in the business world.
"There are a lot of correlations in sports of any kind and business," Weatherford said. "Those lessons I learned during my experiences and especially having such a great head coach in Coach Bowden. We are advocates on behalf of other companies, so it's extremely important for us to represent them and ourselves in high regard. You don't win every deal, like you don't win every game, and you have to wake up every day similar to football; you have to focus on what you can control and work as hard as you can. Preparation is huge, especially when you represent clients. You have to be schooled on their business strategies and how to make them successful. It's pretty interesting; people hire our firm because we fit in the role of quarterback — strategic organization of sales strategies, implement them and accelerate their sales cycle."
Weatherford's football cycle was not a successful one at Florida State. After winning the job early on from Xavier Lee, Weatherford was never able to win over the fan base and was subsequently replaced by Lee and eventually as a senior by Christian Ponder. Ironically enough, it was his disappointment during his senior campaign that stands out as his defining moment as a Seminole.
"The things that I learned about myself during that very difficult time of sitting on the bench and dealing with that circumstance was a difficult and humbling one," said Weatherford, "But at the same time a very beneficial one in many ways. When I look back on it, I've been out long enough to realize the way I handled that situation and what I learned will go far beyond any touchdown I threw or any game that I won. I'm very grateful for having had that opportunity."
Shortly after graduating, Weatherford had a tryout with the Chicago Bears, but ended up back in Florida working for the Seminole Boosters. It was his job to help open the South Florida division, and it was during that transition that Weatherford was bitten by the business bug. So he returned to the Tampa area to begin his venture into the public sector — but not before giving football one last chance.
"I worked for a development company working on a large energy park in Brandon, which is home for me. So I ended up doing a combination of things," Weatherford said, "I had an opportunity to give football another shot and the company was kind enough to let me work for them and play Arena Football. I gave it a shot, played a season with the Tampa Bay Storm and worked on this project. Soon after the season I started my own business development and public affairs firm."
Weatherford, who is single, says he is still recognized from time to time, but less and less every day. But no matter where he goes or what he does, his memories of playing football at Doak Campbell Stadium will never go away.
"Whenever someone plays at a high level like an FSU, there's a certain level of respect that people have because you had to work extremely hard and diligently to get to that level. It validates you in terms of your work ethic. I was an avid FSU fan so it's hard to view myself like I viewed them, but it's an honor and I'm proud of the work that I put in and the fact that I was able to live out what I would call a dream of mine to put on the Garnet and Gold; it's very special."
Casey Weldon (1988-1991)
Building a Business After Football
For all the talk of Charlie Ward and Chris Weinke winning the Heisman, many people forget Casey Weldon was the runner-up in 1991, finishing second to Michigan's Desmond Howard. Weldon's career at Florida State has always been lumped in with both Ward and Brad Johnson, because Coach Bowden was fortunate enough to have those three on the same team at the same time. A bonus to Bowden and the staff; a minor problem for Weldon.
"If you had Brad Johnson and Charlie Ward on the bench, you'd keep getting up too," joked Weldon of his tough nature. "I might get more credit for that than I deserve, but they were ready to take over so it keeps you hanging on to that opportunity."
As a senior in 1991, Weldon threw for 2,527 yards and 22 touchdowns. He led the Seminoles to a 10-2 record and a win over Texas A&M in the Cotton Bowl and was named the winner of the Johnny Unitas Golden Arm Award. In addition, he was named first team All-America by Walter Camp and the Football News among others.
"For me, when I came to Tallahassee in the third grade it was Jimmy (Jordan) and Wally (Woodham) and I was going to wear 15 or 12," Weldon remembers. "So at an early age to watch those guys made an impression on me. Now, to be spoken of in the same breath as those guys and the ones that came after is something I am very proud of."
From FSU, Weldon was picked in the fourth round of the 1992 NFL draft and played professional football on and off for 10 years before calling it a career. After a short stint as the head coach at his alma mater, North Florida Christian High School, Weldon went into the family business as the vice president of Allstate Construction. He also moved his family from Tallahassee back to Tampa.
"I'm the VP of Allstate Construction — my dad's company — doing commercial work," said Weldon. "I also own Advanced Drying Systems. We dry out homes and businesses that flood and have water damage.
"I thought I'd play ball forever and do what I wanted, but it didn't quite work out. I'm in the business development side with Allstate now and I enjoy selling. My dad built a great company so it's an easy product to sell. Working with Dad and the water business kind of fell into my lap."
Selling is a lot easier when your name is Casey Weldon, but it's been more than 20 years since he last wore the Garnet and Gold — a fact that, while true, makes the young Weldon feel rather old.
"It's amazing because I haven't done a lot since 1991 but that era when the run began at FSU, ESPN was just coming on strong and it made such a lasting impression the time I was there. It was the perfect time to be a part of it."
These days, Weldon is enjoying his family, teaching them to do things the right way — lessons he learned from his own father and Coach Bowden. He and his wife, Lori, have four children, Kendal, 22; Lexi, 19; Logan, 16 and Cade, 14.
"My oldest is in Gainesville working for the family company and going to school. Lexi is a volleyball star at Pepperdine. I finally got a state champion in the family: Logan, the sophomore at Berkeley, they won the state championship, first ever in the Weldon family.
"My son is playing football and wrestling. My son and I have a great relationship. I'm very hard on him because I see a lot of potential and I want him to be great and he knows that. Sometimes I need to ratchet it back, but he knows where the heart is."
Chris Rix (2001-2004)
Combining Careers in Coaching, Sportscasting and Ministry
You never want to be the guy that replaces "The Guy," but Chris Rix had no choice. He was thrust into the starting role immediately after two consecutive national championship appearances and a Heisman Trophy winner in Chris Weinke. "Rix for Six" was the battle cry upon his arrival, but the California kid never could win over the fan base. In fact, his popularity has grown a decade after his departure, but his time in Tallahassee was marred by off-field issues and on-field disappointment. But no matter what the case, Chris Rix always met the media, always admitted fault and has used those lessons in his "new" life as the director of ministries for the Fellowship of Christian Athletes in Los Angeles and founder of Champion Football Academy, which is now in its eighth year. He's married, and Rix and his wife, Anita, have two sons, Luke, 3, and Bobby, 1. The former 'Nole credits both Bowden and his pastor, Ron Miller, for his success after football and says he's had a lot of time to think about what could have been at FSU.
"I hope it wasn't parking in a handicap spot or missing an exam and bowl game, which still hurts to this day," Rix said of his legacy at FSU. "That's the lowest point of my career; more than losing to Miami, it was letting my team, coaches and fans down. The bottom line is, I missed a test and I had to miss a game.
"It's about balance. It's not always easy to balance everything, but I'm very blessed to be doing things that I'm passionate about that involve sports and ministry as well as relationships," Rix said. "Over the years I have learned to value relationships more and am fortunate to be involved in things that all focus on relationships, whether it be coaching through Champion, sportscasting, ministry with FCA. I never thought I'd be a coach because I wasn't the most coachable player, but as you grow, learn and mature, you wish you would have listened to more of your coaches and the things that they teach you."
When he's not working with kids, or playing with his own son, you can find Rix on the sideline for ESPN or on the radio for FOX Sports. In an ironic twist, Rix was on the sideline for the Florida State-Notre Dame Champs Sports Bowl in December.
"Right before the game, when I was in the press box with Gene Deckerhoff, Gene said he was so proud of me and (wished me) good luck calling the game on ESPN radio. It hit me then that this is a legend here, a guy that called the games I played in and he's looking at me as a colleague. That's when it hit me; I'm doing an ESPN broadcast of a Florida State game.
"I never would have thought that FOX or ESPN would compensate me for my opinion or analysis. But I do more homework now and watch more film now than I ever did as a player. It's frustrating because I know now what I could have done as a player."
Rix never won a national title at FSU, but he was a part of three ACC Championship teams and four bowl games.
He's also the answer to a trivia question: Who is the only 4-year starter in Bobby Bowden's career?  The answer: Chris Rix.
Where are they Now?
Other Seminole Quarterbacks From Years Past
1. Danny McManus: Scout For CFL Hamilton Tiger Cats
2. P.T. Willis: Industrial buyer for Commercial Metals of Tampa
3. Brad Johnson: High school coach in Athens, Ga.
4. Thad Busby: Assistant football coach at Daytona Seabreeze
5. Christian Ponder: Starting quarterback for Minnesota Vikings
6. Adrian McPherson: Backup quarterback for CFL Montreal Alouettes
7. Xavier Lee: Living in Tempe, Ariz.
8. Danny Kanell: ESPN Analyst
Quarterback in Waiting
Tallahassee's Clint Trickett Learns From the Best to Be Ready for His Star Turn
By Justin Sparks
Spring practices have come and gone. Summer practices continue to fine tune tactics the Seminole Nation hopes will deliver a third crystal football to Tallahassee. And as the 2012 football season edges ever so close, with anticipation building throughout the Seminole Nation, the tribe should take notice of one up-and-coming leader: Clint Trickett.
E.J. Manuel enters his final season as a Seminole this year and will have one last chance to prove that his high-profile status coming out of high school remains warranted. Sitting behind him in the ranks will be Clint Trickett, who has patiently waited for his opportunity to prove that, yes, the former state champion North Florida Christian quarterback — whose father coaches for Florida State — can make an impact at the college level.
The "main thing" that brought Trickett to FSU was not his father and it was not being close to home. Instead, "it was a business decision" — specifically Head Coach Jimbo Fisher's offense, a system that best suits Trickett's playing style.
Although Fisher ran his offensive system during the last years of the Bowden era, Manuel and Trickett clearly bring different strengths to the table. Manuel remains one of the few big names left from the Bobby Bowden era. His mobility, physique, pure athleticism and strong arm give him the tools to be a playmaking quarterback and a game changer.  Trickett is a more prototypical pocket quarterback who will scan the field, plant his feet, absorb the hit and get the ball out to the best option. He has a lot riding on his shoulders. Trickett became the first quarterback in Fisher's first recruiting class as head coach of Florida State.
Last season, Trickett took over for Manuel after he was sidelined by an in-game injury in arguably the most anticipated game to come to Tallahassee in over half a decade. Call it baptism by fire. The slender Trickett stood in the pocket, took the necessary hits and tried — albeit to no avail — to steal a landmark victory over the Oklahoma Sooners. He gave us our first glimpse of his promising abilities by going 7-of-15 for 134 yards while tossing one touchdown and one interception.
Trickett started the following week when the 'Noles traveled to Death Valley to face a surprisingly explosive Clemson Tigers football team. He threw for 336 yards, three touchdowns and one interception. Despite solid play that kept FSU in the game, he made some freshman errors that quickly turned into teaching points for the Seminoles' coaching staff.
This season Manuel will again garner all the local and national attention as FSU continues to try re-establishing itself as a national contender in Fisher's third season as head coach. However, in sports and certainly in football, you're only as good as your depth chart. Manuel has proven to be injury prone in his collegiate career due to his style of play and this time around — given the opportunity — Trickett might not relinquish the starting spot.
His maturation from being thrown into the fire last year and how he fits properly into Fisher's offense was on display during this spring's Garnet and Gold game. Trickett ended the day 12-for-23 with 173 passing yards and two touchdowns as he led the Garnet to a 35-20 victory over Manuel's Gold.
His desire to prove that he's capable of taking the reins showed in his on-field display. He also sent a warning to Manuel and all the other players on the roster. After the game Trickett sent a clear message: "I've never really been a backup in my life, nor do I want to be."
The will and determination are evident, but will he be able to seize his chance in 2012 if an opportunity presents itself? He believes being raised as a coach's son gave him "advantages that most people didn't have" when learning the game of football. A big part of the growth for a player in college is the adjustment from the speed of high school ball to college ball. Everyone has the strength, speed and athleticism at the college level, but most players don't have the field vision.
Trickett developed his keen eye for the game while he and his family followed his father from campus to campus across the country. He learned from West Virginia's Pat White, Auburn's Dameyune Craig and his former high school coach, Casey Weldon. All three were collegiate All-Americans and Weldon was a Heisman runner-up in 1991 during his playing days for FSU.
The redshirt sophomore remains cognizant of this, which is why he has reached out to former FSU great and Heisman Trophy winner Chris Weinke to help build on his existing foundation of knowledge. The current and former FSU quarterbacks "text back and forth" and he talks with Weinke "almost as much" as he does with Weldon. Weinke mentored Trickett during last season as he took over for Manuel and after Manuel returned as the starter. "He helped me a lot through this season (2011) when things were good, when things were bad," said Trickett.
That's an encouraging sign for a proud program that has struggled over the last decade to reclaim its former glory. Things that may seem arbitrary to outsiders could lead Trickett to the tipping point that allows him to develop into the next Seminole great behind center.
His "love" for the program, a team of "best friends" and the mentorships indicate that not only Trickett but also the entire program has progressed under Fisher. He may have to wait one more season to receive the keys to the offense; however, he has already taken the appropriate steps off the field to be a starter.
Trickett will be the defining player of Coach Fisher's inaugural recruiting class. Whether he succeeds or fails will be determined going forward. What the Seminole Nation can expect is that he will be ready and prepared to become FSU's next great quarterback. All that remains is going out on the field and proving he can "follow in the footsteps of a great like Chris Weinke by using the "advantages" that have been provided to him.