FSU Professor Shines Light on 2035
MagLab scientist presents plan to fast-track transition to renewable energy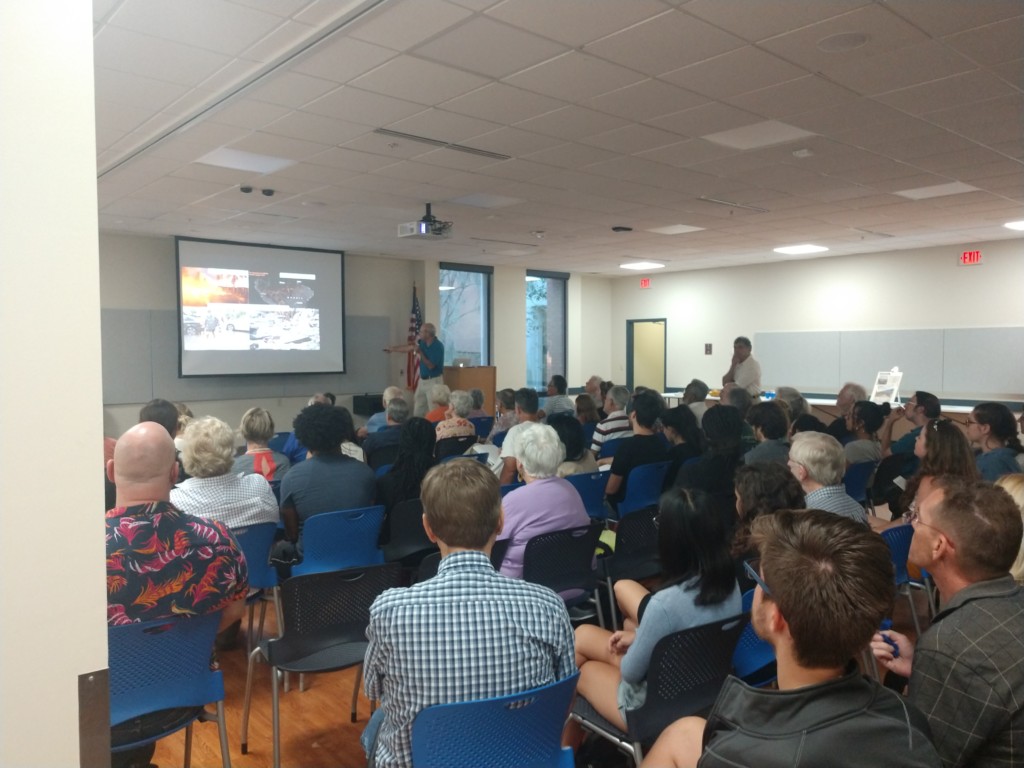 Imagine that in 15 years you no longer go to the gas pump or take in your car for an oil change. A Florida State University professor is laying out his case for that.
Dr. Munir Humayun, a geochemistry professor at the National High Magnetic Field Laboratory, on Thursday evening shared his plan to make Tallahassee run on 100 percent renewable energy by 2035.
"The use of gas cars would have to drop dramatically, and the use of electric cars would have to rise dramatically," Humayun said during a seminar at the Leon County Public Library in downtown Tallahassee.
His appeal comes as the City of Tallahassee commits to work toward renewable energy in the face of climate change. The city commission in February passed a resolution that established a goal to reach 100 percent renewable energy by 2050. That includes public and private energy use.
In terms of renewable energy sources, the resolution specified energy from sun, wind, hydro, geothermal, sustainable biopower "and other technologies that are currently not known."
"Resources will be evaluated for carbon impact, public health, and environmental justice implications," the resolution said.
Humayun urged transition to a culture of solar energy and electric vehicles. Vehicles produce 40 percent of carbon dioxide emissions, with the rest from daily electricity use, he said.
"It's a big demand, and we know that," he said of his call for a transition to electric vehicles.
In its February resolution, the City of Tallahassee touted its implementation of 20-megamatt solar farm and its plans for a 40-megawatt solar farm to come online in 2020.
City commissioners also pointed out other efforts on environmental sustainability, including use of electric buses, LED street lightning and "high-efficiency reciprocating engine generators."
Scientists continue to warn of increased effects of climate change from carbon emissions, and Humayun contends that Tallahassee could achieve its goals sooner than it resolved.
"What can be achieved in 2035," he said, "would be easier to achieve by 2050."