Self-Publishing: From Pen to Press
RPI helps authors navigate tricky publishing process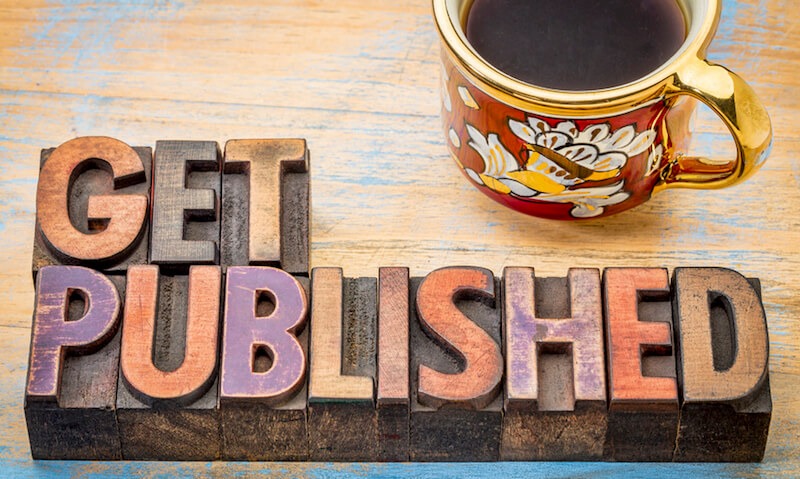 Many authors have taken to self-publishing as a way of getting their writings to market, but few are in a position to do so all by themselves. The custom publishing division at Rowland Publishing helped out the authors of the books described below with services including copyediting; proofreading; formatting; serving as a liaison between writers and printers; file uploading; and in one case even providing a cover illustration.
THE CODE: Cracking the Code for Females in a Male-Dominated Medical World of Sales
Anneliese Kagan Finn describes her book as a work of creative non-fiction derived from her considerable experience in the highly competitive arena of medical device sales. It is that, we trust, but it is more particularly a 65-page manual on the art of professional, appropriate and effective self-presentation — and self-preservation.
Over the course of more than 20 years in medical sales, Finn made a study of women in the field, seeking to identify the traits and behaviors that typified those who succeeded where others faltered or dropped out.
For the past 10 years, Finn has been an endovascular consultant for aortic stent grafts and is currently employed by Terumo Aortic. A business graduate of Florida State University, she has earned numerous sales awards and has worked with top surgeons in various specialties throughout the country.
Her prescriptions are familiar: avoid extremes in dress; never stop learning about your market and the doctors with whom you interact; familiarize yourself with their published research; adopt the attitude of a service provider committed to always being available to clients; proceed dispassionately while exuding confidence; seize opportunities — accept the promotion.
Taken together, however, they add up to a formula for success, one that, minus the advice on cleavage and string bikinis, is as useful to men as it is to women.
Sweet Rain: A Novel
Lisa Cue's coming-of-age novel is about unexpected good fortune and its impermanence. Its central character, Raven, is rescued from an orphanage despite a "difficult background" and her age — she is old enough to wonder why her adoptive parents have chosen her.
But in this story, developments are not always the product of free will. Angels, some of them fallen and dark and others good and, well, angelic, intervene in the lives of humans.
Just days before Raven leaves the orphanage, she meets a boy who seems strangely confident.
He told me my new home would be wonderful and that it was a blessing to have such a wonderful couple who wanted to take me in as a member of their family. He said he would have to go. But he promised, "I'll come back to you."
Here, then, is all the foreshadowing we need to keep us moving forward. The boy's prophecy proves true. Raven's new parents are remarkable providers and see to her financial security following their deaths.
Attending college in Seattle, Raven grows enamored with a young man, David. Their relationship progresses until he says it can go no further, and he departs her life.
Later, he returns, rescues her from trouble and promises never to leave again. But, as a being half human and half angel, he is subject to worldly desires and otherworldly direction. Nothing is certain.
Professionally Distanced: All-Access Stories from a Florida Business During the 2020 Pandemic
From his perspective as the CEO of Aegis Business Technologies in Tallahassee, Blake Dowling chronicled in a series of columns the impacts of the COVID-19 pandemic on home lives, business operations, even our everyday vernacular.
Never before 2020 had he thought of Aegis as an "essential business."
The columns, collected in Professionally Distanced and accompanied by personal reflections, document the fears, beers, setbacks and successes of an unprecedented year and add up to a diary, but one to which anyone can relate.
At its worst, the pandemic has felt like an apocalypse, and as Dowling points out, there existed no guidebook on how to deal with it, no Pandemic for Dummies. At work, Dowling and his wife Jeanne dealt with supply chain disruption. At home, they painted everything and parented newly adopted pandemic kittens.
A crisis of indeterminate length stretched and strengthened relationships, and we found comfort in the familiar, Dowling notes.
"I watched 60 Minutes because Scott Pelley's voice is always nice to hear during a crisis," Dowling writes. "The dude can tell a story. He went on the front lines with health care workers in New York, and several of them said despite the impossible mission, they were fired up to get back to work — the camaraderie was something they had never felt before.
"On a different level, I feel that here with our team. … Not one person has complained about anything since this all started. In fact, it is the opposite; it is complete teamwork."