From Hook to Table
Trout Worth Shouting About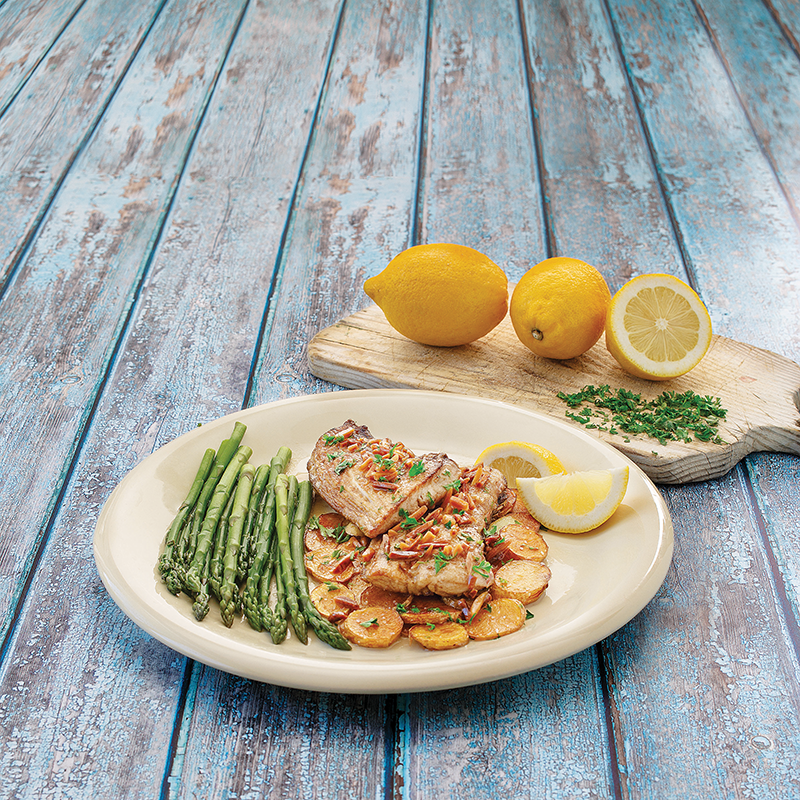 From Panama City to Panacea, coming by a keeper-size speckled trout is today a whole lot more difficult than it was even a few years ago. Some folks figure the Deepwater Horizon oil spill is to blame. Others point to 2014's extraordinary rainfall total, which they say damaged trout habitat. And there are those who flat believe that the trout simply have been fished out.
So it was that I was disappointed to find that the bait stop on the way to the landing was out of live shrimp. Catching a keeper now was going to be all the more difficult.
I was a guest aboard a boat owned by my brother-in-law, Paddy Juarez. We rounded the No. 11 buoy near the St. Marks lighthouse and headed west to grass flats that had in the past been productive. Over the next several hours, we caught more ladyfish and undersized trout than we could keep track of before, finally, a speck measuring just over 15 inches inhaled the DOA artificial shrimp I was fishing beneath a Cajun Thunder float.
I put it on ice.
Never have I been one to waste fish, nor am I one to freeze them. I would be sure to take good care of this fish and eat fresh.
As a boy with a paper route, I was told by my father that I would more greatly appreciate items I purchased myself than those given to me. He was right about that and right again when he assured me that no fish tastes better than the one you catch yourself.
Through the years, I have owned all manner of fillet knives, including an electric one that I could not get used to, anymore than I could adapt to an electric razor. For a long while, I favored wood-handle knives manufactured by Normark and received as stocking stuffers.
Today, I prefer a Dexter-Russell model with an 8-inch, narrow blade and a textured, white-plastic handle. It's hefty enough for anything I'm likely to land and the blade is flexible which makes it easier to keep it in contact with the fish's backbone when you go to clean your catch. And, if it slips off a cleaning table and drops into a pelican's mouth, I won't agonize. You can get one for about 20 beans — the knife, that is, not the pelican.
I own, too, a deluxe fillet knife that I purchased from a couple of girls who were selling cutlery to put themselves through college. I paid the equivalent of six college credits for the durned thing, enough that I don't want to tarnish it by using it.
Specks are among the easiest fish to clean, save for this: When you slice into one behind the pectoral fin and start your knife toward the tail, you will encounter a rubbery, white organ, the swim bladder. Pause there and pull the bladder from the trout. Otherwise, things tend to go awry. And, it's a good idea to use a second, deliberately dull knife when skinning the fillets. Use a sharp knife and you run the risk of cutting the skin versus separating it from the meat.
Rinse the fillets thoroughly, dry them with paper towels, put them on a plate, cover them with plastic wrap, tuck them in the fridge and summon someone who knows how to cook fish.
My wife, Margot, is pretty good at fish cookery but tries to avoid it. That is, she would rather drive two-and-a-half hours to Panama City Beach for a scamp dinner at Capt. Anderson's Restaurant.
I, however, regard as mighty fine her Trout Amandine, pictured on this page. Prepared with your own fillets, it tastes better even that the dish you buy yourself.