Frenchtown's Pharmacy Has Been Owned by the Roberts Family for 60-Plus Years
The Ladies of Economy Drug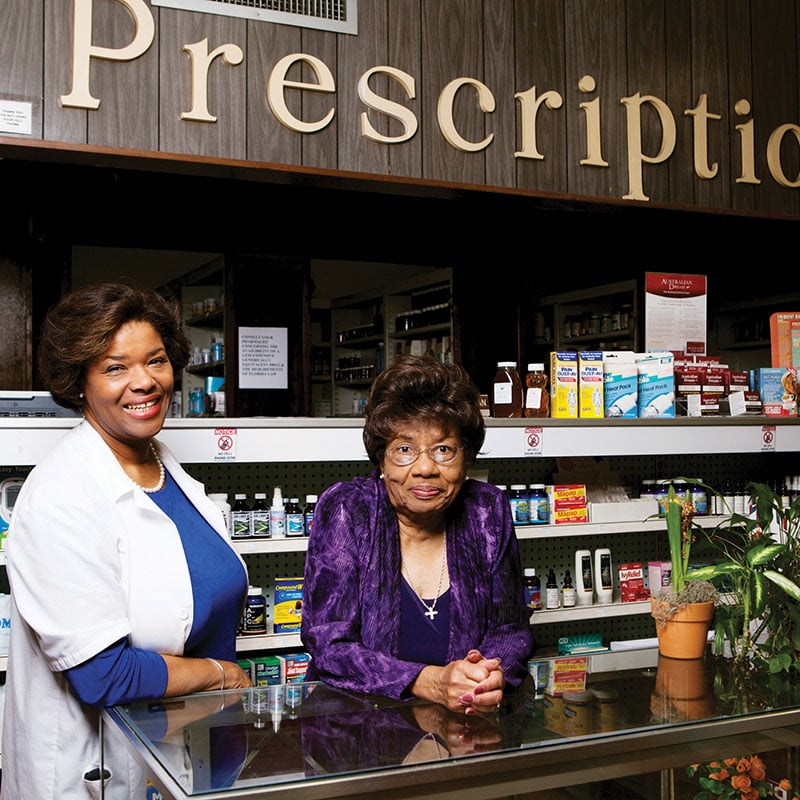 For some business owners, contributing to the community is a nice idea. At Economy Drug in Frenchtown, it's fundamental to the very existence of the business.
A family-owned and operated pharmacy, Economy Drug was founded in the 1940s and later purchased by Clarence Beverly and Howard A. Roberts in '51. Family members say the two pharmacists made a great duo, at least until Howard laid eyes on his future wife, Geraldine.
"I went to school here at FAMU — I finished pharmacy in '54," smiled Geraldine. "I'm a pharmacist, I still have my license."
Geraldine had been working as a faculty member at Florida A&M University when Howard passed away in 1990. Becoming the sole owner of Economy Drug, Geraldine decided to promote her daughter, Alexis, who had been working alongside her father as a pharmacist, to store manager.
While things haven't always been easy for this small mom-and-pop operation, both women have always been certain of their professional path.
"I never thought that I was going to do anything else," said Geraldine. "I think in terms of what you're intended to do, and I figured that this was what I was intended to do."
Her daughter Alexis, also a FAMU graduate, concurs.
"I've always liked being in the pharmacy," reminisced Alexis. "This, where we are now at 319 N. Macomb St., was not the original pharmacy. It was at 315 N. Macomb St. just a few doors down, with a soda fountain. I know people don't talk about soda fountains now, but we had ice cream, we had comic books. People would come in and talk and have conversations about what had gone on."
Today, things are a little different at the pharmacy. While downsizing resulted in the loss of their soda fountain, the Roberts are happy to maintain a strong footing as their neighborhood drug store in an era of fast-paced living.
"The health of this community is something we can look out for," insisted Alexis, "something we can be proud of. We want to help people know their own bodies and know how they can take care of themselves. We're proponents of having someone know his or her medication."
"I hope that we have given something back to the community," added Geraldine, "because of what the community has given to us."