Four Pets Face Off for Furry Fame
Finalists vie for a coveted spot in Tallahassee Magazine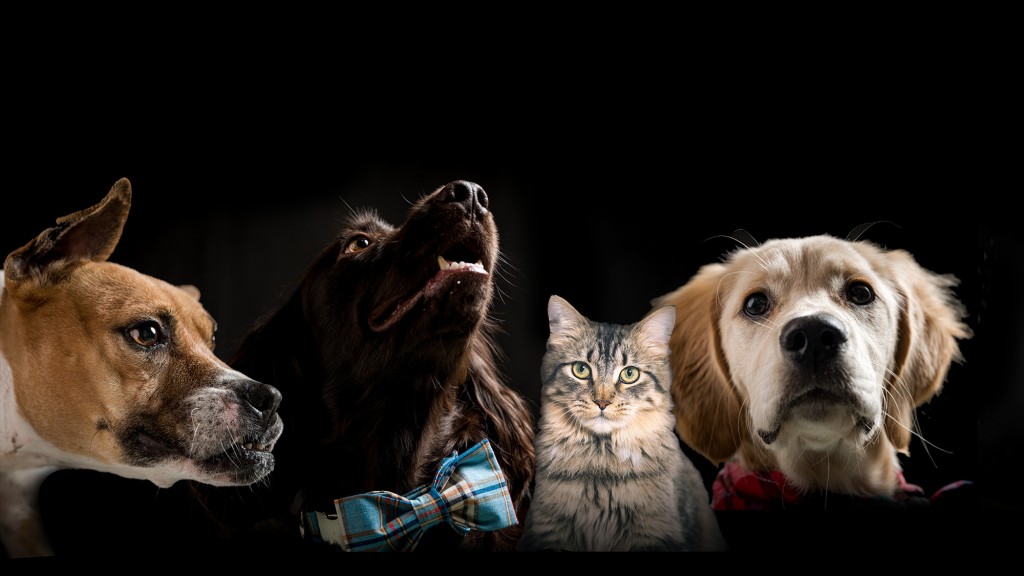 We call it the Final Fur.
It's our snuggly version of a college basketball event that's just as competitive but not nearly as cute.
The Final Fur of our Tally Top Pet contest features a Boykin spaniel named Duncan, a Pixie-bob cat named Loic, a mixed-breed dog named Luna and a bulldog mix named Roxie.
They stand as Tallahassee's four-legged elite. They're survivors — two of them from particularly harsh experiences — and they outlasted hundreds of dogs and cats in a contest that celebrates pet ownership and adoption.
To establish a tournament field of 16, online voters late last year paid $1 per vote for their favorite pet, based on online photo submissions.
All proceeds benefited Be the Solution, which provides vouchers for free spaying and neutering in an effort to decrease homeless pet populations and animal suffering.
North Florida Animal Hospital serves as the contest sponsor and Be the Solution's top partner in providing spaying and neutering services.
Online voting continued in January, when the contest no longer required a $1 donation. We built an NCAA-style bracket in which we pitted one pet against another until we got down to fur — make that four.
Voting for the next round ends March 3, when we'll be left with two pets. Voting on March 4-11 will crown the Tally Top Pet, who will grace the cover of Tallahassee Magazine's May/June issue.
Take a look at our Final Fur. You'll find no Kentucky Wildcats or dogs named Duke. But their owners insist you'll find champions.
Duncan
To his forever family, he's a "brown warrior."
That's one translation of Duncan's name, derived from Gaelic.
"He spent his first two years in a pen," Gina Smith said.
Smith and her fiancé, Craig Graham, said they adopted Duncan through Operation Little Brown Dog, a national nonprofit organization that rescues Boykin spaniels. The organization had rescued Duncan from a breeder who had kept him caged, they said.
Smith said Duncan was skittish and scared of strangers when she picked him up from a Jacksonville volunteer about a year ago.
"Duncan seemed to know immediately he was going to his forever home," she wrote in a Tally Top Pet questionnaire. "On the entire drive to our house, he kept sticking his little face into the front seat to lick my face to let me know he was so grateful to be going to his new home."
His new owners call him smart, spunky, affectionate and energetic, with vertical jumps of up to six feet.
"Sometimes I think he's on a pogo stick," Smith said.
He likes to cuddle, to go on long hikes on wooded trails and to play with squeaky toys, his owners said. He also likes bacon and a Tallahassee treat that many of us would find hard to swallow.
"He likes dry pine needles for some reason," Graham said.
Smith and Graham said Duncan, their third rescue pup, has conquered his fears and "has given us back all the love and affection we have showered on him."
He has done so "10 times over," they said.
Loic
As the only non-canine in our Final Fur, Loic looks into the camera as if to say, "I'm a cat. Deal with it."
But he's hardly your typical household feline.
Loic loves to play fetch, and he places his favorite toy in front of you, just as a trained dog would. He follows his family all over the house and lets 8-year-old Saylor hold and carry him like a doll, says his owner, Bryan Honhart.
And that's not all.
"He'll walk you to the pantry door," Honhart said. "He does this little dance move where he bumps his butt up against the door and kicks his hind legs up and down and meows until you give him a treat."
Like other Pixie-bobs, Loic resembles a bobcat, especially because of his stub tail and muscular build. He's bigger than the average house kitty.
"We have other cats as well," Honhart said. "I think that due to his size, he kind of runs the place. He's kind of commanding. He leads you to where he wants to be."
About two years ago, Honhart said, he and his wife, Kelly, spotted Loic at an animal shelter. He'd been left there a half hour earlier, Bryan said.
"We fell in love with him and just had to have him," the family wrote in a Tally Top Pet questionnaire.
Bryan and Kelly made the cover of Tallahassee Magazine's January/February 2015 issue, which trumpeted Valentine's Day.
Bryan said they'd love to see their cat follow them there.
Luna
To go with a scarf, Luna often dons a dinosaur sweatshirt. It suits herwell, as she's part golden retriever,part Brittany spaniel and part Tyrannopawrus rex.
"She loves to find anything she can possibly chew on," said Emily Clark, Luna's owner. "She has torn up part of my couch. She chewed up part of my mother's living room table."
During an interview in which she was too busy exploring to answer any questions, Luna even tried to eat our ear buds.
That's not the ferociousness of a predator. It's the friskiness of a puppy.
Luna, age 8 months, digs holes all over the backyard and runs the perimeter of the fence until everybody else is tired — of smiling.
It's as if she knows we're watching her, with her big, soft ears, black and white paws and little white spots on her sides.
"She just wants to make everybody happy," Clark said. "I think that is the only goal in her life."
Luna is the product of an unexpected litter, Clark said. The owner of the mother dog expressed eagerness to part with the pups, and Clark took Luna home at age five weeks.
"She was an itty-bitty thing who could just sit in my hands," she said.
She remains a handful, even at bedtime. At 9 p.m., Luna gets sent to her crate. If her owner doesn't go to bed at the same time … uh oh.
"She just gets annoyed or howls the whole time," Clark said.
Night or day, she said, Luna "can make you smile."
Roxie
She has an underbite, ears that don't agree with each other and a story that sets her apart.
When online voters established the contest's top 16 pets in early December, Roxie had spent more than 120 days in the Wakulla County Animal Shelter.
She arrived there — for a second time — in July and remained there as of early February.
"This is rock star Roxie," Ivanhoe Carroll, Wakulla County's director of animal services, said as she introduced Roxie to Tally Top Pet's panel of interviewers.
In late 2018, Carroll said, a family found Roxie in the Apalachicola National Forest. They took her to a vet, who treated her for heartworms and vaccinated her, at the family's expense. They then took her to the shelter.
After about four months, Carroll said, a woman adopted Roxie and kept her for several months before her son — displaced by Hurricane Michael — had to move in with her.
The son's dog didn't get along with Roxie, who in late July got returned to the shelter.
Roxie, a 3- or 4-year-old bulldog mix, sports scars on her face and ears, signs of a painful life and perhaps violence from other canines.
"It could have been that she lived with dogs who beat her up," Carroll said.
Carroll described a funny thing that Roxie does at the shelter. When it's time to go for a walk, she hops like a kangaroo — about three feet high.
She added about Roxie: "She's not a leash puller, she's not a barker, she's not a digger. She'd be a great companion for anybody."
Top Pet Panel
Gerry Phipps is the founder of Be the Solution, Dr. Karis Shelton is a veterinarian at North Florida Animal Hospital and Peter T. Reinwald is editor of Tallahassee Magazine.
They interviewed pet owners and tried to interview pets in early December after online voters established the top 16 contestants in the Tally Top Pet contest.
Lindsey Masterson is a publication designer at Tallahassee Magazine. She assisted in a December photoshoot of the top 16 pets and provided pet-friendly observations.