For 15 Years, Local Audiences Have Embraced FSU's 7 Days of Opening Nights
An Arts Festival for All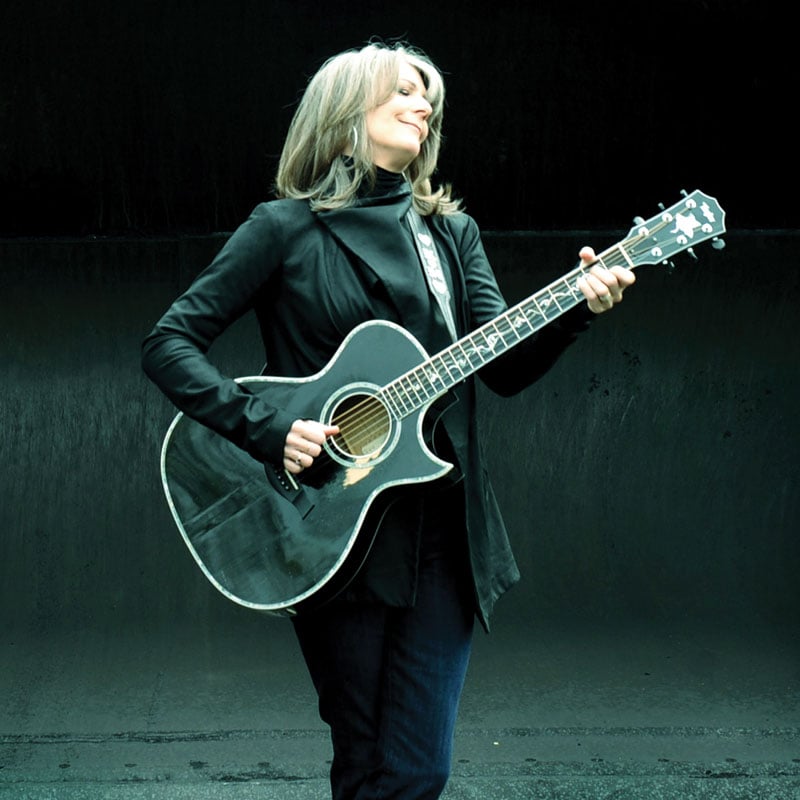 Legend has it that Seven Days of Opening Nights sprang full-grown from the head of Florida State University President Emeritus Sandy D'Alemberte.
But D'Alemberte rejects the Zeus-and-Minerva story and wants festivalgoers to know that there is a Muse, and her name is Mary Champion, wife of John Champion, FSU's president from 1965-69.
"Mary Champion loved and supported the arts," D'Alemberte recalled. "When I became president, her husband came to see me and said, 'Why can't we start up the Artists' Series again?'"
Champion was referring to a Seminole tribal tradition that began in 1921 with a performance by the "American March King," John Philip Sousa, and his band. The Artists' Series continued to bring uplifting and sometimes life-changing performances to town until 1991, when the program was killed in a spasm of budget-cutting.
"I already appreciated the extraordinary depth and breadth of our students and faculty in the arts," said D'Alemberte. Inspired by the Champions, D'Alemberte decided that the Artists' Series was an idea whose time had come again.
He tweaked the tradition for the 21st century, introducing the notion that visiting performers, writers and visual artists should teach students in their classrooms and perform with them on stage. "The deans were nervous at first," D'Alemberte said. "They were afraid it would be coming out of their budgets. Far from being a drain on the deans, Seven Days quickly became a priceless recruiting tool for their schools and a source of pride to the locals.
One measure of Seven Days' success since the inaugural year in 1999 is the stack of correspondence awaiting Christopher Heacox when he arrived in 2012 to take the reins as executive director of Seven Days.
"The arts is about creating dialogue with the community," says Heacox, who figured his first order of business would be letting the community know he was in town and open to suggestions. He needn't have worried. His in-box was already stacked with thoughts and wish lists and advice from an enormous community of friends and fans of Seven Days.
"What surprised me is the extreme passion people have for Seven Days," said Heacox. "My job is to keep the dialogue open."
How that dialogue is going is reflected in this season's schedule, the first that Heacox has personally programmed in its entirety.
Heacox tips his hat to the memory of President Champion, who died in 2002, and Mary the Muse, who still lives in Tallahassee, with Itzhak Perlman's performance in January, backed by the University Symphony Orchestra.
"Perlman was here 31 years ago, as part of the Artists' Series, and also in 1973, the year I was born," said Heacox.
Perlman's all-Beethoven concert launches an astonishing run of 15 marquee programs in February and three more in the spring.
The wildly popular "Movie You Haven't Seen Yet", presented again this year by Tribeca Film Festival's chief creative director Geoffrey Gilmore, is moving from the 380-seat Student Life Cinema to the 1,260-seat Ruby Diamond Concert Hall.
"It was always selling out and we were always having to disappoint hundreds of people," said Heacox. "So we bought [new projection equipment] for Ruby Diamond," to accommodate Tallahassee's indie film fanatics.
More than a dozen of the Seven Days artists, including Perlman and Gilmore, have committed to speak to audiences and students. Others coming early and staying late to work directly with FSU students include Pulitzer Prize-winning author and FSU alumnus Adam Johnson; dancer-choreographer Tere O'Connor; violinist Nicola Benedetti; jazz masters New York Voices; and writers Jane Springer and Matt Bondurant.
Performances for area K-12 students and a master class with Nnenna Freelon for young jazz vocalists are in the works.
There's even a nod to FSU President Eric Barron's "entrepreneurial university" initiative as Chicago-based musical-theatrical troupe eighth blackbird takes time out from teaching master classes to deliver a public "entrepreneurial lecture."
In keeping with Seven Days' commitment to teaching, Heacox emphasizes that student tickets aren't just for Seminoles. Students of any age, from any school, are encouraged to take advantage of the generosity of Seven Days members and supporters, whose sponsorships help subsidize the heavily discounted student tickets — $10 for most events.
For the non-matriculating public, many events will set us back more than the cost of a movie. An orchestra seat for Grammy-winning singer and guitar virtuoso Jonny Lang or Comedy Central's Grandmaster of Rant, Lewis Black, goes for $75. That's what the entire "gold ticket" season subscription cost in 1999. But it's also less than what it costs to park at most venues where Itzhak Perlman is playing this year.
Most of the marquee programs can be seen from a great seat for the price of a pizza and a couple of beers. As a new father, Heacox is running short on sleep but long on commitment to Seven Days' mission of building the next generation of audience. In planning for his first season, his goal was to offer something that would appeal to every taste and fit every budget.
An accomplished saxophone player, Heacox holds degrees from FSU's College of Music and the University of Rochester's Eastman School. He knows what it's like to stand on a stage and bask in applause. But it's the year-round process of making the trains run on time — and avoiding train wrecks — that truly captures his imagination. "I'm a business guy," said Heacox in a deceptively simple explanation of what he does.
With a community as invested in Seven Days as Tallahassee is, Heacox can't stand in line at the grocery store without being buttonholed by a festival fan who wants to offer encouragement and programming advice. He welcomes critical comments as much as praise.
For Heacox, Seven Days, and every day, is about dialogue.
See the Seven Days Lineup on the next page…
The Seven Days Lineup
The most convenient way to order tickets for Seven Days events is online at tickets.fsu.edu. Tickets may also be ordered by phone at (850) 644-6500 or purchased in person at Florida State University's Fine Arts Ticket Office in the lobby of the Fine Arts Building, located at the corner of Call and Copeland streets. A trip to the box office will save you service charges applied to online and telephone transactions. The box office is open Tuesday–Saturday,
11 a.m. to 4 p.m. Student tickets are $10, unless otherwise specified. A valid student ID must be presented in order to pick up student-priced tickets. One discounted ticket per ID is permitted.
Wednesday, Jan. 29
Itzhak Perlman and the University Symphony Orchestra
The Grammy Lifetime Achievement Award winner and Kennedy Center honoree fronts FSU's classical music all-stars for a bedazzling evening of Beethoven. 7:30 p.m. at Ruby Diamond Concert Hall. SOLD OUT
Tuesday, Feb. 4
L.A. Theatre Works presents 'The Graduate'
Here's to you, Mrs. Robinson. 8 p.m. at Turner Auditorium, Tallahassee Community College, $25–$35–$45
Thursday, Feb. 6
PRISM
The College of Music is once again all in for an all-out assault on your senses. Everything you've heard about this concert is true. 7:30 p.m. at Ruby Diamond Concert Hall, $35
Friday, Feb. 7
The Irish Rovers
7:30 p.m. at Ruby Diamond Concert Hall, $25–$40–$55
Saturday, Feb. 8
The Spring Quartet
Featuring Esperanza Spalding, Jack DeJohnette, Joe Lovano and Leo Genovese. 7:30 p.m. at Ruby Diamond Concert Hall, $40–$55–$70
Sunday, Feb. 9
eighth blackbird
The Grammy-winning sextet performs "a musical tale of love and death, dream and delusion." And that's just half the show. 7:30 p.m. at Ruby Diamond Concert Hall, $25–$35–$50
Sunday, Feb. 9, and Monday, Feb. 10
Kathy Mattea
The West Virginia native performs her Appalachian-centric songbook. Sunday performance at Pebble Hill Plantation is sold out. Monday's performance,
7:30 p.m. at Ruby Diamond Concert Hall, is priced at $25–$35–$50.
Tuesday, Feb. 11, and Wednesday, Feb. 12
Urban Bush Women
Company founder and Artistic Director Jawole Willa Jo Zollar partners with pianist George Caldwell for a "journey of music and movement" inspired by John Coltrane's seminal work, "A Love Supreme." 8 p.m. at Nancy Smith Fichter Dance Theater, $50
Wednesday, Feb. 12
Poncho Sanchez and his Latin Jazz Band
A tribute to Conga King Chano Pozo and trumpet legend Dizzy Gillespie. 7:30 p.m. at Ruby Diamond Concert Hall, $25–$35–$50
Thursday, Feb. 13
Nicola Benedetti
The violin prodigy is accompanied by pianist Alexei Grynyuk for an evening of Beethoven, Prokofiev and Elgar.
7:30 p.m. at Ruby Diamond Concert Hall, $25–$35–$50
Friday, Feb. 14
Jonny Lang
The young Grammy winner has played guitar with the gods, including Eric Clapton, Carlos Santana and B.B. King. 7:30 p.m. at Ruby Diamond Concert Hall, $45–$60–$75
Saturday, Feb. 15
Saturday Matinee of the Arts
Creativity will be on display all day at this family-friendly arts event.
10 a.m.–4 p.m. at the Tallahassee Museum. FREE
Saturday, Feb. 15
Geoffrey Gilmore presents 'A Movie You Haven't Seen Yet'
The Santa Claus of Seven Days returns for his seventh visit, once again bringing a sack full of surprises for indie film fans. 7:30 p.m. at Ruby Diamond Concert Hall, $35
Friday, Feb. 14, through Sunday, Mar. 2
'Monty Python's Spamalot'
If your Valentine takes you to Jonny Lang on opening night of this Tony award-winning classic, count your blessings and don't worry, because there will be a dozen more performances before the last curtain call at the Richard G. Fallon Theater, $20
Sunday, Feb. 16
New York Voices featuring the Florida State Vocal Jazz Ensemble
4 p.m. Opperman Music Hall, $40
Sunday, Feb. 16
Lewis Black
The fiery comedian appears at 7:30 p.m. at Ruby Diamond Concert Hall. SOLD OUT
Tuesday, Feb. 18
Matt Bondurant and Jane Springer
The novelist and the poet join voices for an evening of literary magic. 7:30 p.m. at FSU Alumni Center Ballroom. $35
Tuesday, March 4
Nnenna Freelon and Earl Klugh
7:30 p.m. Opperman Music Hall.
SOLD OUT
Tuesday, April 22
Becca Stevens Band
7:30 p.m. at The Carriage House at Goodwood Museum & Gardens, $35; $25 for Seven Days members.
Monday, April 28
Chanticleer: An Orchestra of Voices
The New Yorker calls it "the world's reigning male chorus." 7:30 p.m. at Ruby Diamond Concert Hall, $25–$35–$50
Want to Know More?
For complete information about the performances, exhibitions and ticket availability, visit sevendaysfestival.org.