Florida Jazz & Blues Festival Brings a Culture of Live Music to the Capital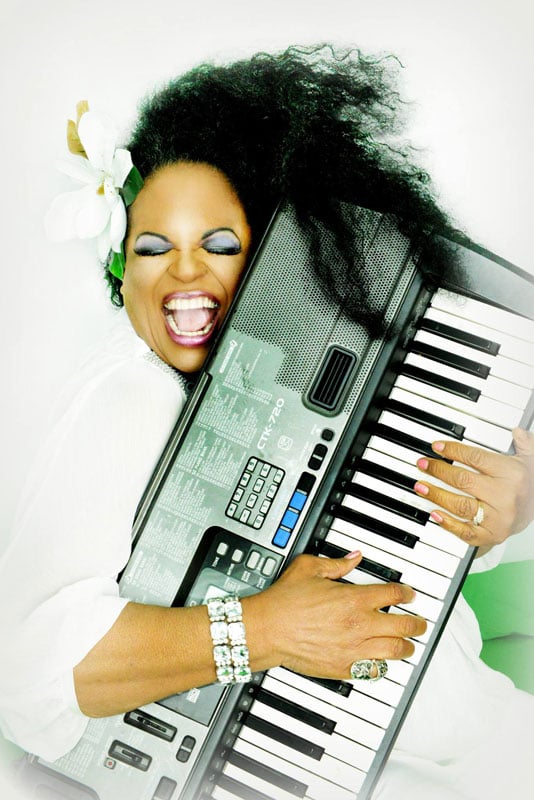 Community and organizational leaders gathered downtown on July 5 to announce the Florida Jazz and Blues Festival, scheduled for September 23-25 at the Capital City Amphitheater in Cascades Park.
With a goal of celebrating and elevating "A Culture of Live Music", the festival planning team, which includes two-time Grammy winner and jazz trumpeter Scotty Barnhart, asked several questions to get to this point: Why put someone in our community on the road again to go to a major music festival? Why must they cross the county line to go get some great talent bundled up in one experience? Why have them travel to Jacksonville, Atlanta, Tampa, New Orleans, or Panama City for world class musicians when they could enjoy them in the comfort of their own city?
Barnhart, the artistic director of the Florida Jazz and Blues Festival and the current director of the Legendary Count Basie Orchestra, noted the festival is poised to leverage creative marketing, targeted outreach, global contacts, and local legendary historical context to "make this one of the premiere festivals in the world." He has played in every major jazz festival in the world once, and some of them multiple times. Because of his global contacts in jazz and access to some of the foremost Blues artists in the world through Gary Anton, owner of the Bradfordville Blues Club and Blues advisor for the festival, the Florida Jazz and Blues Festival will literally be creating opportunities for "I was there when…".
Barnhart went on to say, "Seriously. I'm looking forward to making this happen and using every resource at my disposal."
Using Tallahassee and Leon County as a central point and the capital to the great state of Florida, the festival planning team plans to reach far and wide inviting those to come visit our community, stay with us a couple of days, and witness some unforgettable experiences through jazz and blues; experiences that some might never witness again.
Barnhart reminded the gathered group of community leaders that the success of this festival has everything to do with the talent that will collide during this special time that is being planned.
Because of the international reach of festival headliner the Count Basie Orchestra, currently traveling the world celebrating its 80th Anniversary, access to their existing global and state-side contacts and relationships exist to grow the festival's roster, influence and impact at an exponential rate.
Additionally, scheduled festival artists include Mac Arnold (blues), Freddy Cole Trio (jazz), Johnnie Marshall (blues), Brian Lynch Latin Jazz, Mr. Sipp "The Mississippi Blues Child" (blues), Marcus Roberts and The Modern Jazz Generation, Lady Bianca (blues), Cleveland Eaton Trio (jazz), Selwyn Birchwood (blues), Leon Anderson Quartet with Avis Berry (jazz), Charles Atkins and The P&W Trio (blues), Son d' Aqui (jazz), and more.
More information is available on the festival website at www.FLJazzAndBlues.com; a wonderful resource for real-time updates and announcements as the late September dates approach. Additionally, Jon D. Brown, Interim Event Director, can be contacted directly at (850) 694-1405.