Florida Clams
It's always the right time for Florida clams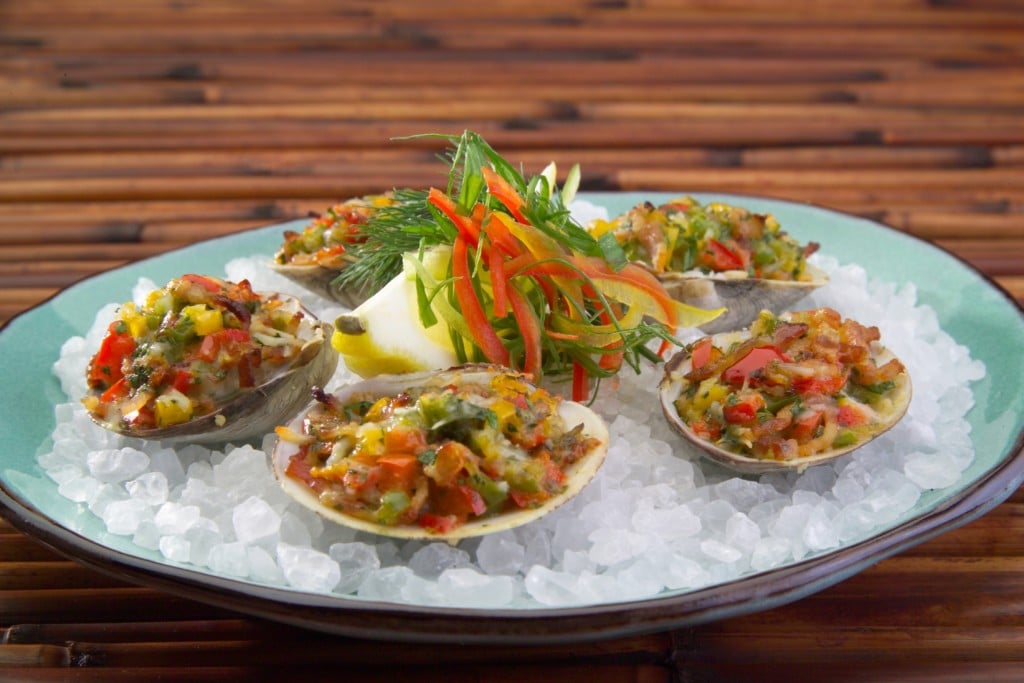 Seafood lovers don't have to wait for the cooler months to come around to enjoy a delightful shellfish.
While waiting for the winter season "R" months to return, clams are a healthy, tasty alternative to oysters.
Though clams may not possess the aphrodisiac powers attributed to oysters, they do contain added health benefits, such as high levels of iron, protein and the omega-3 fatty acids credited with improving heart health.
Clams and oysters have a similar sweet and salty taste, but differ in texture. The oyster is silky and slimy, while the clam is firmer and chewier.
There are primarily two types of hard clams: the northern quahog, (Mercenaria mercenaria) typically found in Florida and along the East Coast, and the Southern quahog, (Mercenaria campechiensis) mostly seen from the Gulf of St. Lawrence to the Gulf of Mexico.
On land, hatcheries produce clam "seed" and then grow them larger until they are placed in mesh bags and "planted" in estuaries and shallow coastal areas. Florida hard clams grow for between 15–18 months until they reach 2 inches and are harvested year round.
Clams are grown without chemicals and require good water quality. When buying fresh clams, they should be free of cracks, with the scent of a mild sea breeze.
If you are looking to dine in, steamed clams can be an effortless and appetizing meal. Or consider a classic Clams Casino appetizer. For recipes, visit fl-seafood.com.