First Course: Superfoods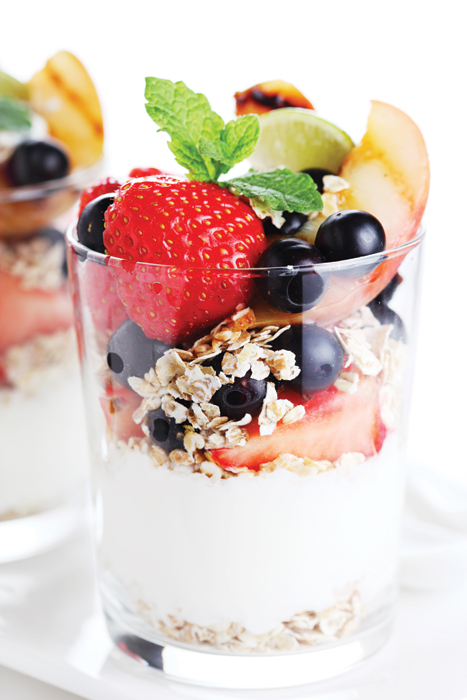 Substitute yogurt for that chicken biscuit in the morning; it can prevent vaginal infections and eliminate dangerous bacteria. Be sure to add some avocado to your salad; it can protect your eyes from macular degeneration.
Call them "superfoods" — high in nutrient content, low in calories and loaded with health benefits. Beans, berries, citrus fruits, low-fat dairy products, dark leafy veggies, fish high in Omega-3s, sweet potatoes, eggs, whole grains and nuts are all considered superfoods that can help stave off or manage a variety of diseases.
"There are millions of ways to make something really good, but really healthy," says Leah Gilbert-Henderson owner of Take Care Nutrition Consulting.
It's even possible to "superfood" your holiday meals. Onions, mushrooms and celery in your stuffing helps prevent cancer and lower your blood cholesterol level. Or garnish your turkey with an unconventional, but tasty, mixture of oranges and apples.
Satisfy your sweet tooth with fruits and vegetables rather than desserts. They contain phytochemicals, vitamins and fiber that help keep your weight down and keep you regular.
"Sugar is just empty calories," says Gilbert. "(Fruits) have lots of nutrients and fiber that helps to control diabetes."
But if you don't want to pass up dessert, consider the classic Southern sweet potato pie.
Sweet potatoes are anti-inflammatory weapons for fighting stomach ulcers and reducing blood pressure.
Wash your food down with a glass of black cherry-cranberry juice. It's rich in vitamin C and fights urinary tract infections and gum disease.