Faye Blanton Reflect on Her 40 Years of Service
Life in the Senate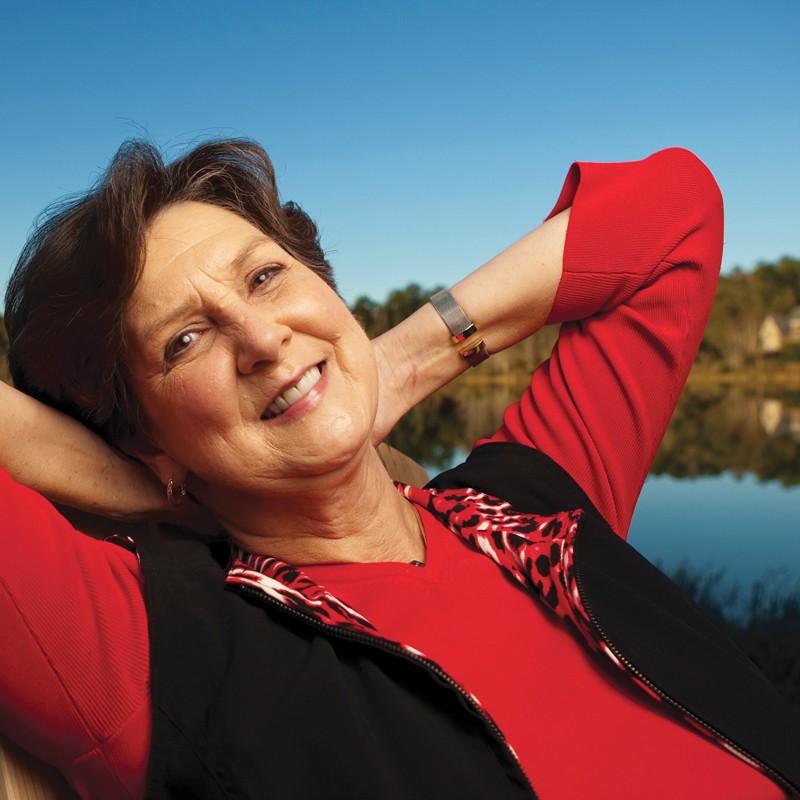 Faye Blanton has seen the Florida Senate go from 48 members to 40, from Democratic to Republican, from typewriters to computers.
The Tallahassee native, who became one of the first members of the Baby Boom generation when she was born at Dale Mabry Hospital in 1946, started out working as an administrative assistant in the Senate's Government Efficiency Committee at the age of 22. Within four years she moved to the Secretary of the Senate's office. In 1996, senators elected her to the top post.
Blanton officially retired as Senate Secretary last fall, making this current legislative session the first in nearly four decades she hasn't taken part in. But she has fond memories of those she met along the way, including the hundreds of senators and thousands of visiting students and tourists she educated on the fine art of lawmaking.
Her focus now is on spending time with family – Blanton has seven grandchildren within a 6-mile radius – and catching up on things she's missed.
"I didn't even know all the Albertsons' had closed. And that's serious," she said. Blanton recently sat down with Tallahassee Magazine writer Linda Kleindienst to talk about her career in the Tower of Power.
---
TM: What were the major changes you saw in 38 years?
FB: We've gone from typewriters to the technology we use today. We're more efficient and … the accuracy of the work, especially on the Senate Journal (the official daily record of Senate actions), is probably right at 98 percent compared to 50 percent.
TM: Did you have difficulty when the Senate switched from a Democratic majority to Republican?
FB: I am 100 percent nonpartisan. I had nothing to do with politics.
TM: The Senate has dealt with many emotional issues, including the battle over Terri Schiavo's life. Were those difficult times?
FB: I understood when (senators) differed. I did the best I could to remain stone-faced and not reveal my emotions. We had to impress on employees that you cannot laugh, cry or whatever. You just have to maintain a completely stoic demeanor.
TM: What's the biggest change you saw?
FB: Term limits. Senators aren't serving long enough to learn the process before they're actively running for leadership roles. It puts everything on the fast track.
TM: What was the toughest part of the job?
FB: Most regular sessions, we worked until 3 or 4 in the morning and then were back by 7:30. I remember the day my oldest son graduated from high school. I got home from work about 5:30 or 6 in the morning, showered and was at his graduation by 10.
TM: Did you have a favorite Senate president?
FB: Phil Lewis and Toni Jennings. He was fair and genuine and a good man. She gave you respect and earned your respect. She was brilliant. But I absolutely loved all my senators.
TM: Any embarrassing moments?
FB: Oftentimes people preparing the Journal will pull the quorum call from the previous session. One time they did that and we published the name of a senator who had died. I was horrified.
TM: But there were fun times too?
FB: There were millions of funny things. The tradition is to give new senators a hard time when introducing their first bill. I remember Sen. Charlie Clary (of Destin) wore a Darth Vader outfit when he took up his first bill. No one could hardly pick on him because it was so absurd!
TM: What will you miss most?
FB: I thrived on being in session and having 40 million things going on at once. That's what I will miss. It was exhilarating to be the coach of the sessions. The more I had going on, it energized me.
TM: What's next for you?
FB: I'm decompressing. I never had the time to slow down and … I missed out on a whole lot of things. I'm regrouping and thinking about what to be when I grow up. But I don't want to grow up.