Fast Cars and Mason Jars Makes Big Impact in 2020
Annual fundraising event has another milestone year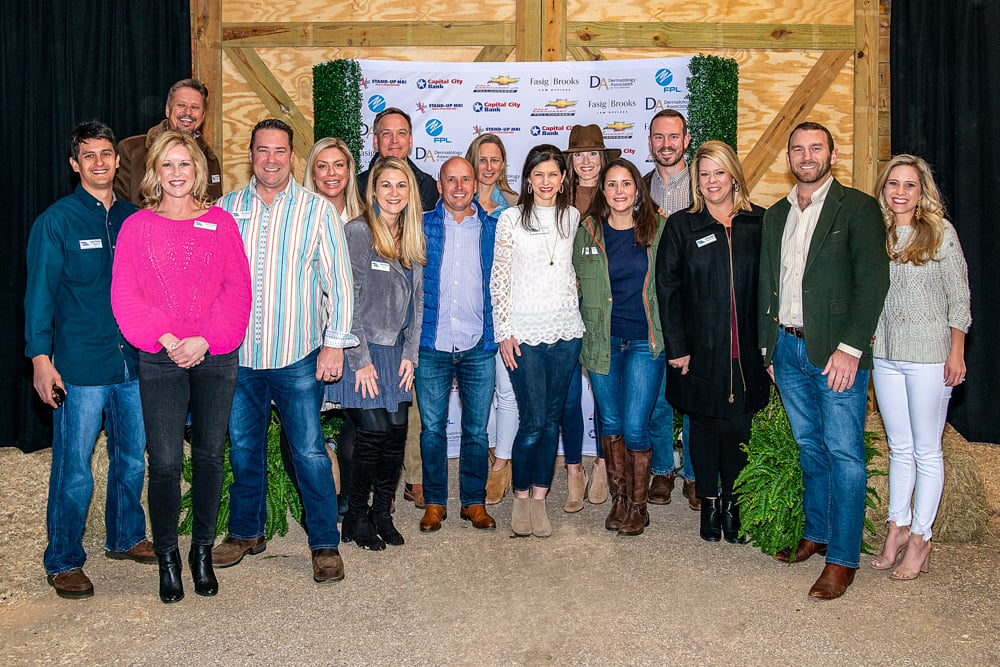 A record-breaking crowd was on hand at The Phipps Farm for the annual Fast Cars and Mason Jars fundraiser to benefit Tree House of Tallahassee. This year's event, held on Feb. 22, bettered last year's crowd by 75.
Tree House of Tallahassee is a nonprofit that serves thousands of children throughout Tallahassee and the surrounding nine counties by providing an emergency shelter and safe home during times of crisis.
Funds raised at the event will help provide clothing, bedding, toys, food and more to children helped through Tree House.
Fast Cars and Mason Jars is the only fundraising event held by Tree House of Tallahassee.
This event is only possible because of the dedication of both the community and the volunteers that plan the event.
The night is full of fun for everyone; from the silent and live auctions to a wonderful sit-down dinner and the rocking Tupelo afterparty, guests enjoyed the evening.
If one needed proof of the excitement and participation generated by this year's fundraiser, the numbers don't lie — more money was raised this year than in any previous year.
The night was a huge success largely due to the generosity of presenting sponsor Fasig Brooks Law Offices and support from other premier sponsors, such as Dale Earnhardt Jr. Chevrolet, Florida Power and Light, Stand Up MRI, Capital City Bank and Dermatology Associates of Tallahassee.
Tree House Tallahassee
(850) 251-7710