Farmer's Daughter Vineyards' Reach Exceeds Its Grasp
You could say they're busy pursuing perfection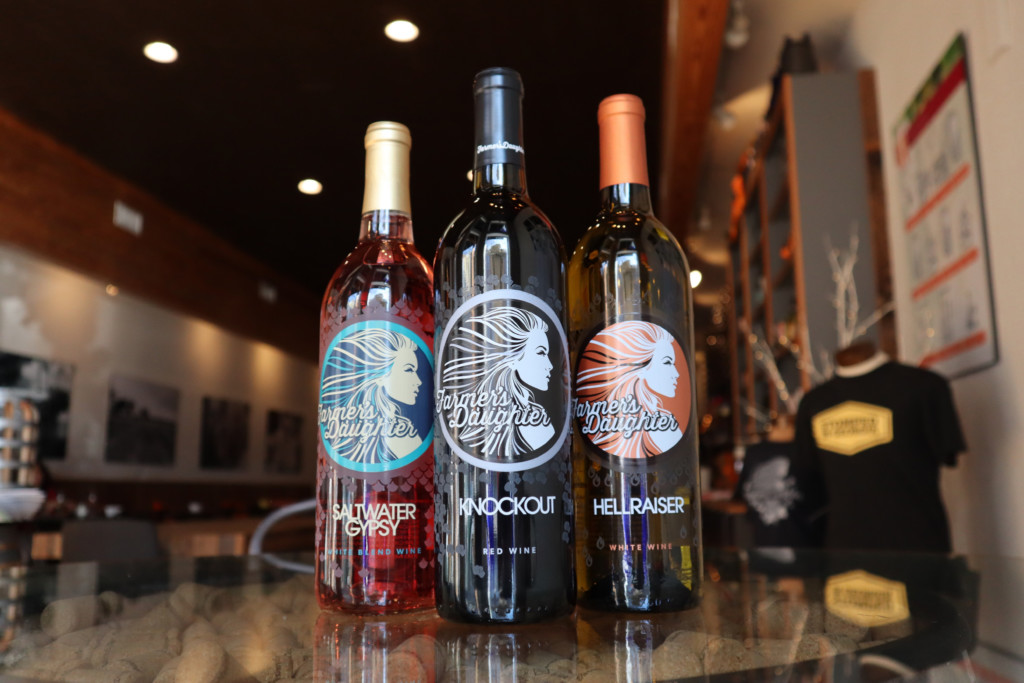 Reneé Moss and her team at Farmer's Daughter Vineyards + Tasting Room regard themselves as perfectionists, never completely satisfied with their efforts and continuously focused on improvement, growth and customer satisfaction.
To wit, 2019.
Already this year, the vineyard, located in Thomasville, Georgia, and co-owned by Moss and her husband Clayton, has reintroduced Knockout, a highly popular sweet red that had sold out for the second time; resupplied the market and their store with a third vintage of Hellraiser, a light and fruity white, following a brief "drought"; and introduced Saltwater Gypsy, a sweet, off-dry blush whose name reflects their 6-year-old daughter's gregarious nature and passion for the beach.
"Rosés are very hot right now," Moss said. "We released a dry rosé last year, and it performed well."
The vineyard has refreshed its logo and approach to packaging and worked to set an example for other businesses by minimizing its impact on the environment.
"We have been using eco-friendly glass since inception, but now we have revamped our bottle and packaging design for the 2019 bottling run," Moss explained.
The bottles and ink are eco-friendly and the decorating process, which enables printing around the entire bottle, eliminates the need for paper labels and toxic adhesives.
By way of further reducing environmental impacts, the Mosses' operation reuses bottles by using them in making candles, and it recycles cork.
It has eliminated plastic cups from its tasting room, offers water from a self-serve station and refrains from using plastic stir straws in its wine-based craft cocktails.
"We're always working to stay fresh," Moss said. "It's like anything else; if you don't stay fresh, people may lose interest. We've got to keep staying new."
And maintaining the pursuit of perfection.
"Many wineries make a lot of wines, and we don't," Moss said. "We prefer a fleet of six to eight really good small batch wines. All of our wines are made with French-American hybrid grapes, whereas many of our competitors blend with muscadines.
"We are working diligently to change perceptions of Georgia wine and to open consumers' eyes to what we really can do with our hybrids like Blanc du Bois."