Everyone Was Your Mama
Reflections on the formative influences of Frenchtown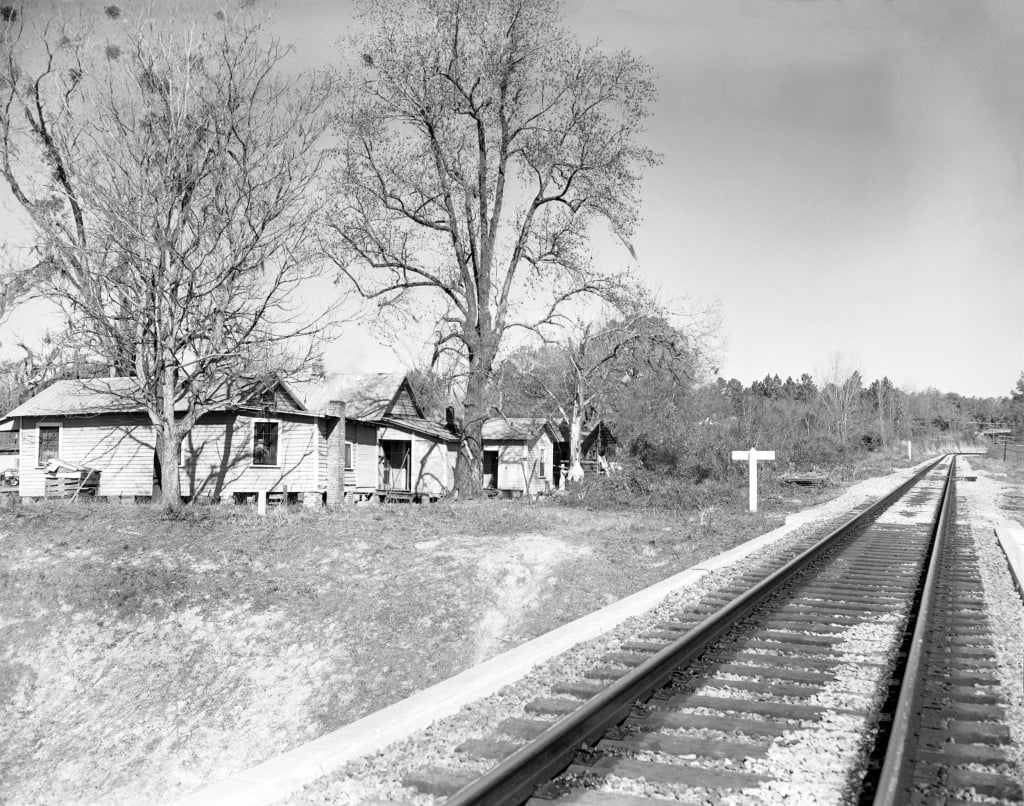 We lose many precious things through the years: Grandma's wedding photo, Uncle Al's college ring, our own baby pictures that we would love to have back. But one thing we cannot lose is the history of where we came from and the impact it had on the people we are today.
In interviews with Tallahassee Magazine, six senior citizens spoke about a part of our city that in many ways now exists only in memory, its reality having been lost to "urban revitalization," a widened road, eminent domain and the social changes of the past 70–80 years.
All recall what the Springfield, Griffin Heights, Smokey Hollow and Frenchtown neighborhoods were like in their youth. They added up to a cohesive community where "everyone was your Mama," and the residents were resilient, resourceful and most of all, respectful of each other.
Althemese Barnes, now in her 70s, says that she, her sister Mary Hadley, and her seven additional siblings grew up on the "D" streets — Dunn, Dewey, Dent, Delaware and Dover — in the area once called Springfield, just south of today's Griffin Heights. Her father, a bank custodian and sometime chauffeur to judges and prominent families, was forced by circumstances to quit school in the 3rd grade. Her mother was able to finish night school. Her great grandmother had been enslaved. But all nine children graduated from Florida A&M University.
"Black people weren't allowed to go to the libraries then, so when white people threw out their books, my father would bring them home for us to read," Barnes said. "They valued education."
Today, Barnes is a historian and the founder and director of Riley House in downtown Tallahassee.
Mary Hadley, 80, a teacher for 46 years, remembers when the family moved to Volusia Street in Griffin Heights, which was then out in the country.
"We had a cow and some hogs," she recalled. "We didn't have electric lights or indoor plumbing. In fact, we children would dig the new hole when the outhouse needed to be changed, and Daddy would move the little building. Some Saturdays, we got to go to the movie house in Frenchtown, run by 'Miss Yellowhair,' Annie Roberts. That was exciting."
Emotional in a far different way is Hadley's memory of hurried knocks on the family's front door, and her mother quickly blowing out the kerosene lamp and pulling the shades. It meant the Ku Klux Klan was on the prowl. "Maybe looking for somebody to lynch," her mother had said.
Hadley said that in Springfield and Griffin Heights, families looked out for one another, and children had responsibilities and an appreciation for what they had.
"But as the older people died and after desegregation, younger ones moved away, and the developers moved in," Hadley recalled with sadness. "They leveled Frenchtown."
Ruth Crump Jefferson, now 81, the "first black lady barber," remembers Frenchtown as a thriving business and entertainment district for African Americans.
"There were shoe repair shops, restaurants, cleaners, a gas station, a chicken shack, beauty and barber shops, and grocery stores," Jefferson said. "And there were places like the Red Bird Club, Café DeLuxe and the El Dorado where famous musicians on the Chitlin' Circuit would come to play." Nat and Cannonball Adderley are but two who did.
Eighty-three-year-old Edward Duffee, a attorney, agreed: "Life was super in Frenchtown, then."
Duffee's father was a pulpwooder and his mother a maid. Duffee became president of his class at FAMU Law School. Yet, despite his personal successes, when asked how desegregation affected Frenchtown, he is critical.
"Desegregation really impacted the community from an economic standpoint," he said. "From four black-owned dry cleaners, it was reduced to none. From five black-owned grocery stores, it was reduced to none. From four service stations, it was reduced to none. From two movie theatres, it was reduced to none. Many other small variety stores were closed. Business and economic development in the community reduced the personal residential property, as well."
In Duffee's view, a stable community was "destroyed" as economic and social forces bit into it for their own advantage.
Miaisha Mitchell, 74, was born in nearby Smokey Hollow. One of 14 children, and later a social worker and researcher, she lived with her mother, who was a teacher, and father, a skilled laborer, in an extended family that at times would increase to 25 people. With no school for black children in Smokey Hollow, the children walked three miles to Bond School, where they read from hand-me-down books from white schools. And yet, Mitchell's Smokey Hollow memories are radiant.
"We had no stove, so we roasted potatoes in the fireplace, burned candles and kerosene lamps, and loved to listen to the radio when we could find one," she said. "We loved our elders — the people from church, the deacons and mothers, and the neighbors who all took care of each other, and us. If you got in trouble at school, on your way home, a neighbor would be standing on the porch saying, 'Heard you had a little problem at school today.' They already knew!"
Mitchell said that neighborhood children were aware that "on Wednesday you could get potato salad at Mrs. So-and-so's house, peach cobbler on Sundays at another house, and if you'd shuck the ears, corn on the cob somewhere else. You'd be full by the time you got home for dinner." She also remembers her mother feeding the hobos from the trains that ran through Smokey Hollow, with the reminder that "it's proper to share what you have."
From the "girlhood training" classes at her church that taught manners, feminine hygiene, and proper speech and dress to what Mitchell said was her first "civic duty" — delivering messages to the families of incarcerated men who called out through the barred windows of the jail to the child "couriers" below — she remembers a childhood in Smokey Hollow as close to idyllic.
For Annie McKinney Wilson, 83, later the administrative assistant to the vice president of academic affairs at FAMU, the youth she spent in Springfield and on nearby farms, where she felt embraced by her community, is sweet with a taste of sadness. Like Miaisha Mitchell, who at age 9 was told that she could no longer spend time playing with her one white playmate, Wilson, too, lost a white friend when their schools separated them.
Were things better before urban renewal, before desegregation, before the promised equality that failed to completely materialize? Many of the old residents think so.
"There was respect. You knew the rules. There were high expectations from the community and from excellent teachers who cared about us — and you rose to them," said Mitchell, whose siblings include two Ph.D.s, two physicians, two with master's degrees and seven with bachelor's degrees.
Each of the senior citizens interviewed is grateful for the opportunities that have come since their childhoods, and each is acutely aware of what may have been lost along the way.