Erin Hoover Unites The Unlikely in New Book of Poems
The poet is in the business of asking questions and making connections, they're just not the ones you think.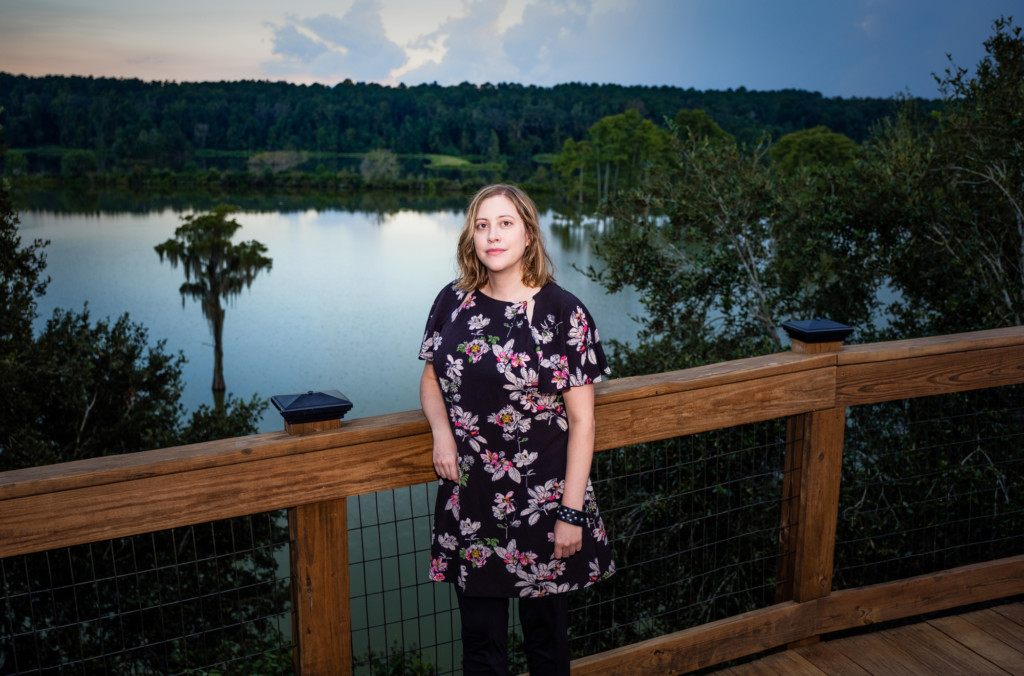 Erin Hoover, like her parents and grandparents before her, grew up in the tiny Pennsylvania town of Duncannon.
The place had been dominated by a factory that made children's sleds — not Radio Flyers, but the less familiar Lightning Guiders.
Production ceased in the late 1980s and, as Hoover was growing up, Duncannon went downhill as drugs, increasingly, took their place as a fixture in rural Pennsylvania life.
"I was never buoyed by the notion of American prosperity that others enjoyed. And I think my experience is becoming more prevalent in America," Hoover said during a recent interview.
Barnburner, a collection of 29 poems (Elixir Press, 2018), is the work of a storyteller, not a lyricist, who studies ways in which subjects and characters collide and then challenges herself to make something cohesive and meaningful of such meetings.
Fundamentally and inescapably, her work is informed by a young woman's encounters with a world that is often dysfunctional, disjointed and disrespectful.
Hoover earned a doctorate in poetry at Florida State University and worked for a time as a writer at Rowland Publishing before accepting a teaching position at FSU.
She is the mother of a 1-year-old daughter, Hester, to whom her book is dedicated. Her poems at times speak to her transition-in-the-making from advice recipient to counselor, from protected to protector.
In "Gifts," a young woman and a senior co-worker trade stories — war stories of a sort, involving dangerous, intoxicated escapades.
He recounts a "week lost to dope in Paris." She as much as matches him in recalling "the morning I woke naked on a rooftop ringed by butts and shards."
But he has passed markers that she has not. Vincent is old and she is wide-eyed and new to the city, wowed by towering structures and removed but slightly from people who look up as they move about the streets versus those who look down and away.
"Being young is living outside of time," the old man says, and he advises, "Never get old." But the storyline in "Gifts" advances.
The young woman enters the realm of the chronological. Vincent dies.
Her perspective changes, and she looks about herself seeking someone to whom she can give gifts in the same way that he had imparted wisdom to her.
For now, she has no one.
But there is at least a chance that someone will emerge, someone, she hopes, for whom her advice will be a good fit.
If and when that friend arrives, let me slip my present easily, sans ceremony, over their bare shoulders.
Alive is a desire for companionship that will offer more than the series of ephemeral encounters with "slim-hipped Jagger clones" that she navigated in days when she took turns on dance floors. "Gifts" shifts, by the way.
There exist three different published versions of the poem. One day, there may be another. Often, Hoover "makes several attempts at what a story becomes.
I may arrive at something that is not what I intended to say. It may be just part of the story." And, so, the work continues, in pencil.
Hoover wants to get the story right and "I intend that my poems be of interest to people. I write about people who are wanting something, seeking close ties with other people while moving through a chaotic, dark place that may be morally ambiguous."
In a world where even "truth" is variable, there are no absolutes. "Is it possible for a drug dealer to also be a good father?"
Hoover wondered in conversation. Compartmentalization can be a coping skill — and necessary.
In "PR Opportunity at the Food Bank," an image-shaping, communications director type grows exhausted by a journalist who wears his camera as a mask and, seeking poignancy, because that is his job, asks of a woman seeking only food, "Who is responsible for your poverty?"
For the PR pro, her dance with the journalist whom she strives to lead is unwelcome, dishonest and too much work, and she confesses: Honestly, I'm tired. I'd like to go home, to my rosé, my couch, my nice neighborhood, its plentiful Thai takeout and late shows where comedians talk about something else.
She wants to set aside her sales pitch, the suggestion that "this is how hunger ends, with chicken a la king bubbling in Baptist kitchens," because a hot meal has no more staying power than a one-nighter with a Jagger clone.
We are, all of us, given to hungers, some of which define humanness.
These yearnings persist, even in a nation and a time, Hoover said, where "I don't know who you could find who would say everything is going well and this is just what we envisioned. Everyone has a bone to pick."
Nonetheless, we approach others optimistically and extend them the benefit of the doubt.
In "Barrier Islands," a storm that just passed forms the backdrop to the story. On an island, but a single restaurant is open, and people are assessing damage and comparing notes, having been thrust together by a powerful, shared experience.
A woman whose beach cabin has been only slightly dinged by Hurricane Sandy strikes up a conversation with a couple in the eatery.
Their phone photos reveal a lost roof, a battered balcony. They are bitter and spew hatred for tourists. They are blowhards, really. The woman repairs to a restroom, leaving her purse behind.
The couple seems trustworthy, or so she wants to believe. When she returns, the purse has been rifled, emptied of valuables, and the couple is gone.
"But at least the woman tried to make a connection," Hoover said.
Trying matters. We are vulnerable when we reach out and we may get singed, but rarely is it possible to burn the barn to the ground and start fresh.
We pick up pieces, file away lessons, get guarded and move on. We seek, as Hoover writes, "another route to take." For Hoover, poetry was that other route.
She thought about going to law school. Her father encouraged her to go into politics. She was accepted to an art school and to a screenwriting program at NYU.
But she opted instead for a pursuit that affords her the opportunity to employ her powers of observation and her knack for identifying images and returns her, time and again, to that incredible feeling that overtook her when she wrote her first poem as a 10th grader, following the death of a grandmother.
"I wanted to make a mark, to make a contribution, to create something I would be proud of, and poetry was a way for me to do that," Hoover said.
"I have never lost my passion for poetry. I would keep writing it, even if no one told me it was any good."
Hoover has a favorite cartoon from The New Yorker in which a "little engine that wouldn't" says to his parents, "I don't care about hills. I want to be a writer."
Hoover, to be sure, is a writer who is taking her place among American poets of note.
And, as it happens, she is much more about climbing hills than setting fires.
Like all fine poets, she helps us make sense of the world, or asks the best questions. She is a lightning guider.